In the year 2017, Xiaomi had been released two more new Mi eco-chain products which are Mi body fat smart scale and Xiaomi smart camera 1080P wifi ip camera respectively in its Mi Pinecone chipset new products launching ceremony. CCTV Xiaomi IP camera supports 1080p Full HD video capture, equipped with 130 ° wide-angle lens, effective night vision within 10 meters range, and in addition powered by grading intelligent monitoring capabilities. Worth to mention, the retail price for the Xiami smart camera is very competitive. Get the cheapest price here!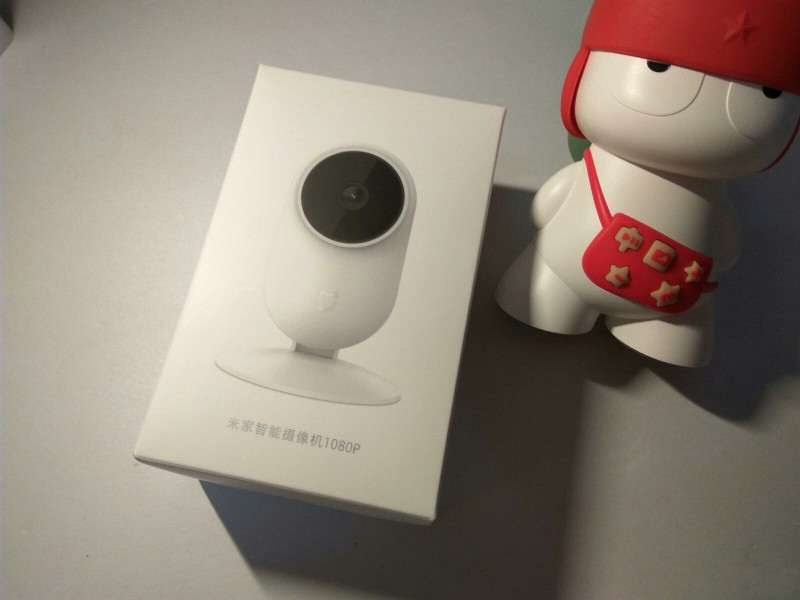 Packaging design of original Xiaomi smart 1080p wifi IP camera is a typical Xiaomi family style, with the front is rendering of the appearance of the product, it is simple and stylish.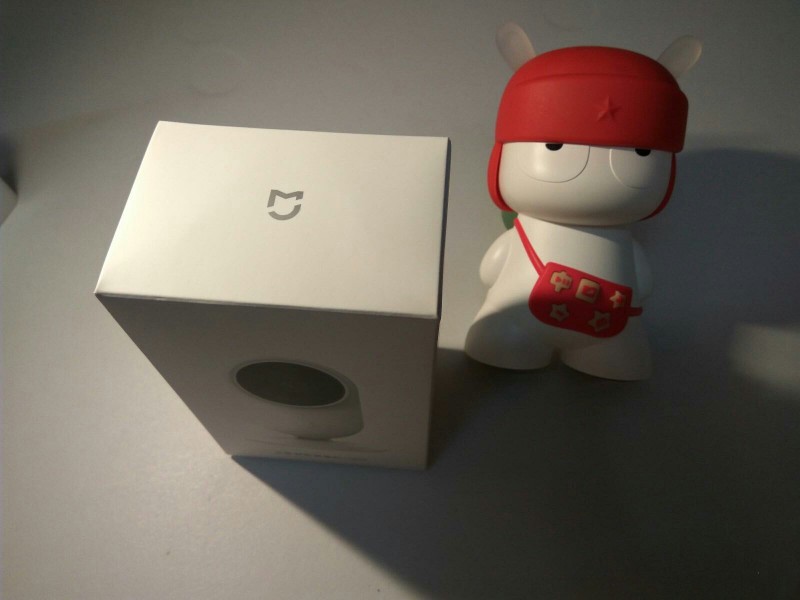 Xiaomi logo at the top of the box.
The packaging is very simple, the main features are listed on both sides of the box with simple icons and text. 1080P Full HD resolution / 130 degrees ultra-wide-angle lens / 10 meters IR night vision range / Bluetooth connectivity / network storage / 2.4G, 5G dual-band Wifi, what a powerful feature!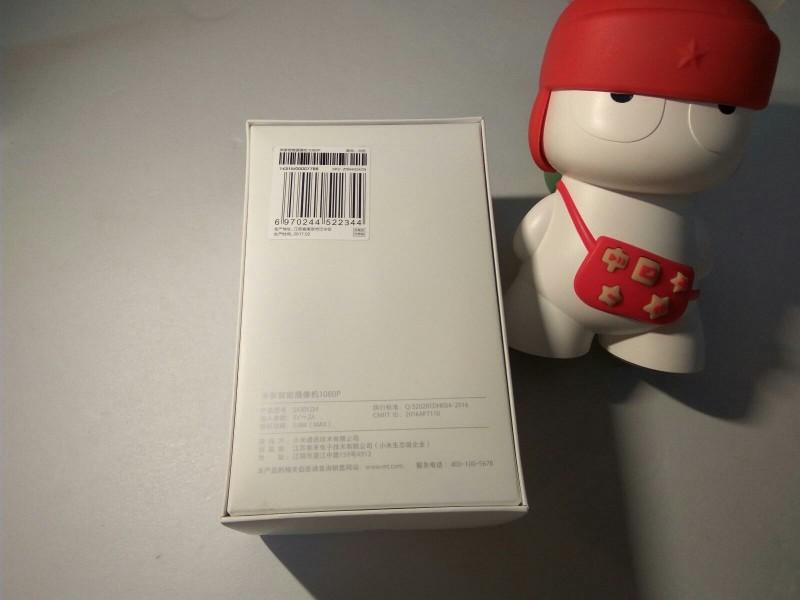 The back of the box, you can see the manufacturer is ZMI, and the production date is February 2017.
At the bottom, you can see that CCTV Xiaomi smart camera 1080P is manufactured by Mi eco-chain enterprise Jiangsu Zimi Electronic Technology Co., Ltd., input parameters: 5V ~ 2A, power consumption: 5W.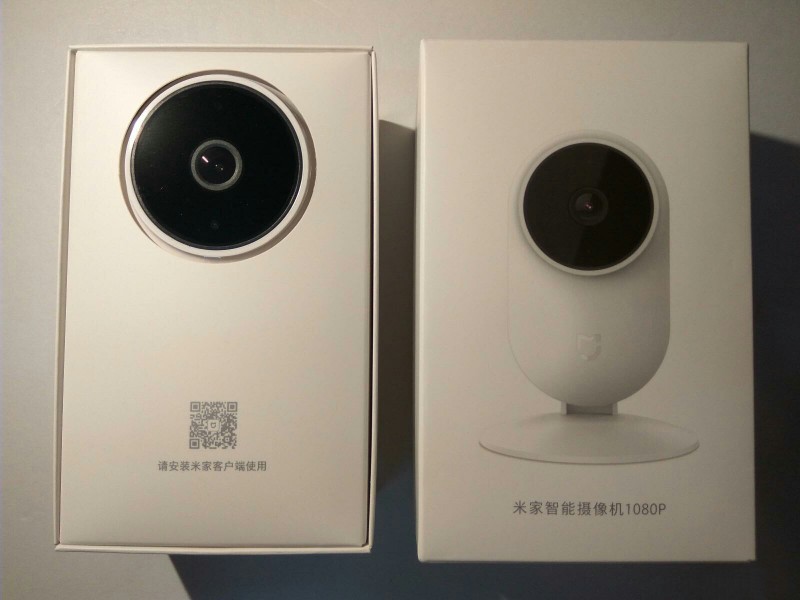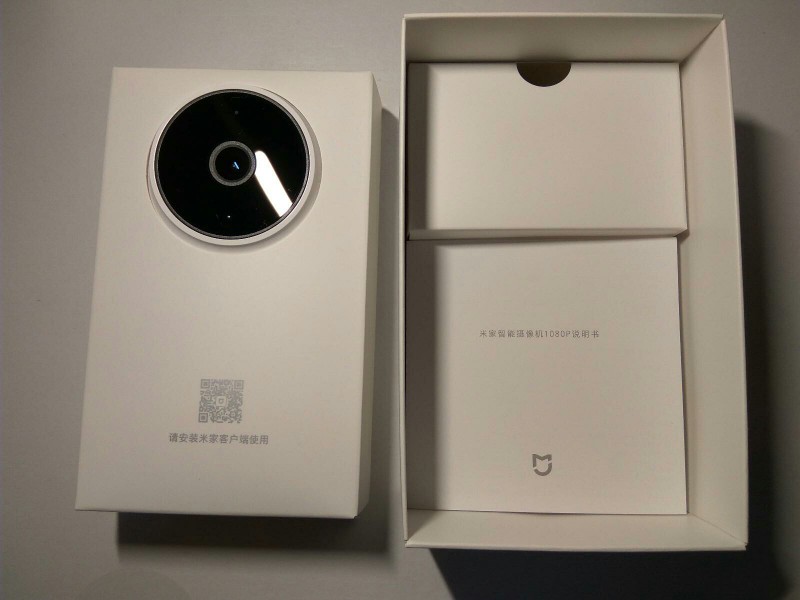 When I saw the Xiaomi smart camera 1080P at first glance, it indeed looks like Yi smart camera 1080P, there almost share the same design on the shape and base. However, overall Xiaomi smart camera is more compacts, the camera head is no longer stick out, looks more concise and beautiful.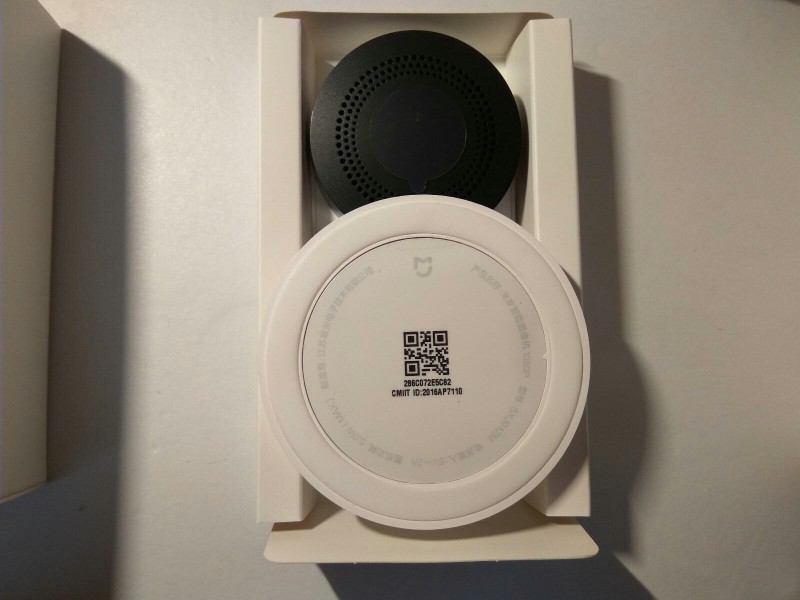 Xiaomi CCTV camera base is also equipped with non-slip mat, to enable it stands firm.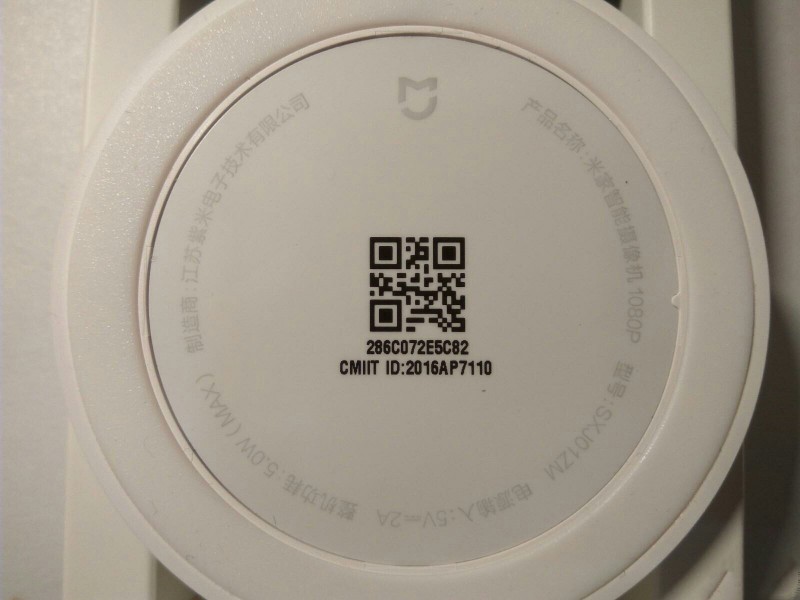 At the bottom of the Xiaomi smart camera, you can see the QR code and other information of the camera.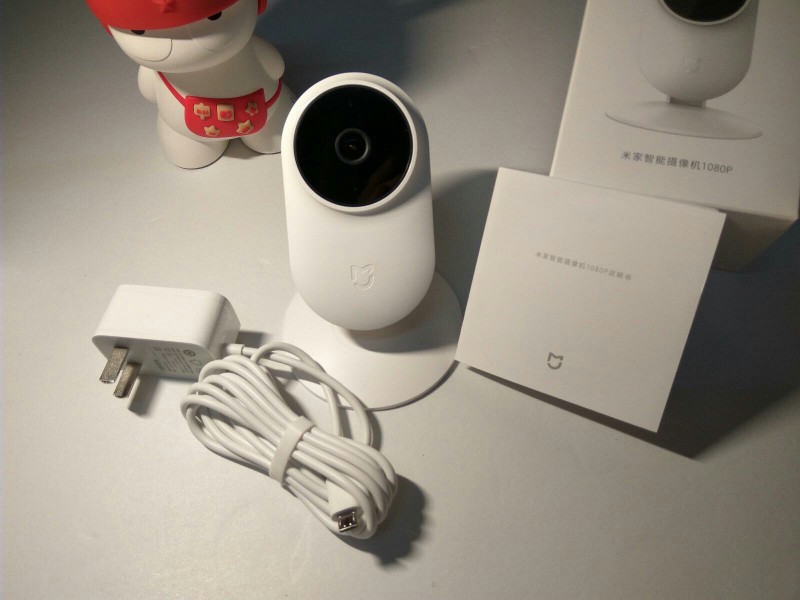 Inside the box, you can find a camera, power adapter, manual, but I did not find the pin inside the box. The power adapter is integrated as one, the cable length is sufficient for daily use which is about 1.5 meters.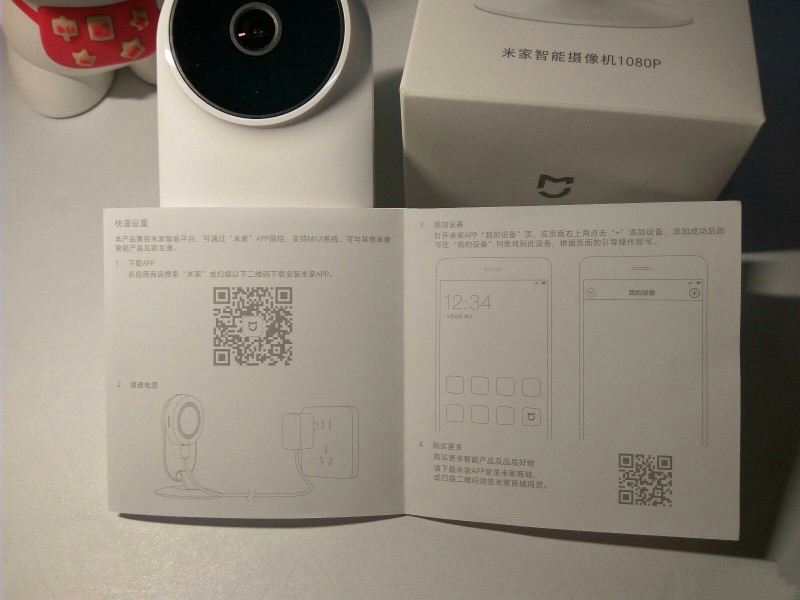 The manual explains the basic parameters and the use of Xiaomi smart camera in details.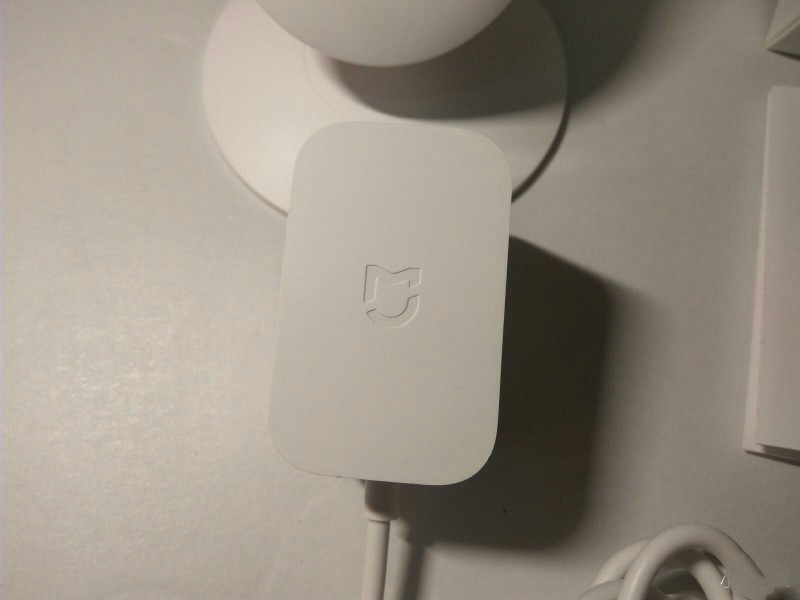 There is Xiaomi trademark on the power adapter, it is in white color, simple and stylish.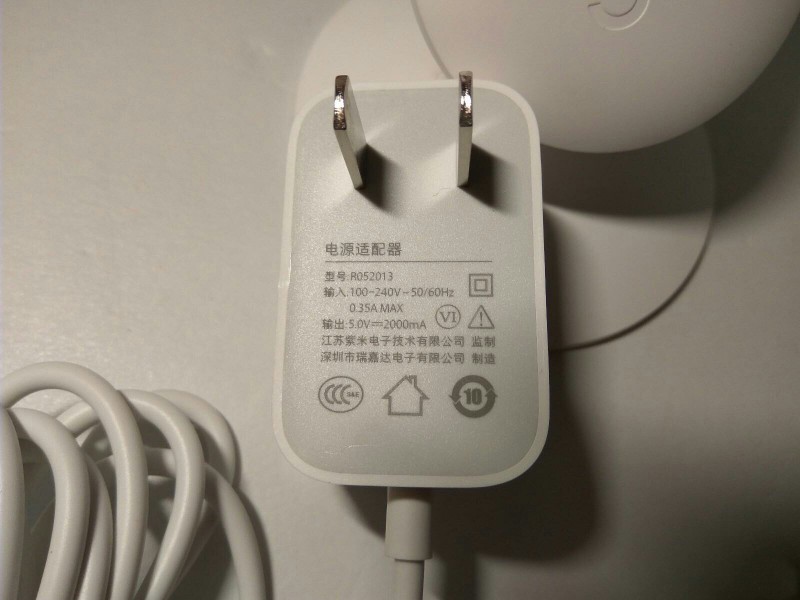 Power adapter workmanship is very good. Model is R052013, input 100-240v 50 / 60Hz 0.35A, and the output is 5.0-2000mA.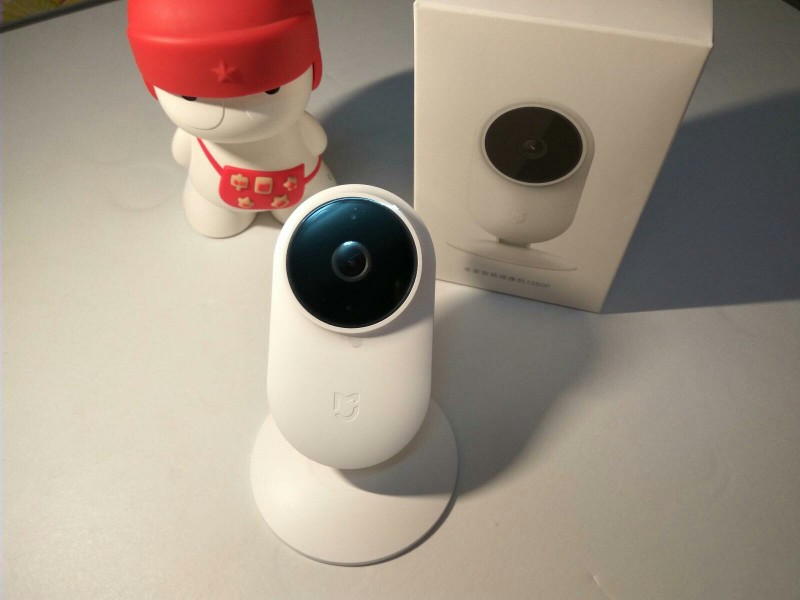 The light in the room is constantly changing in 24 hours, backlighting, low light, long exposure environment is very easy to affect the imaging quality of the camera. Xiaomi smart camera with BSI back-illuminated sensor, collaborated with WDR wide dynamic range function, whether backlighting or low light, can capture the details for you, always provide you with high-quality home monitoring video.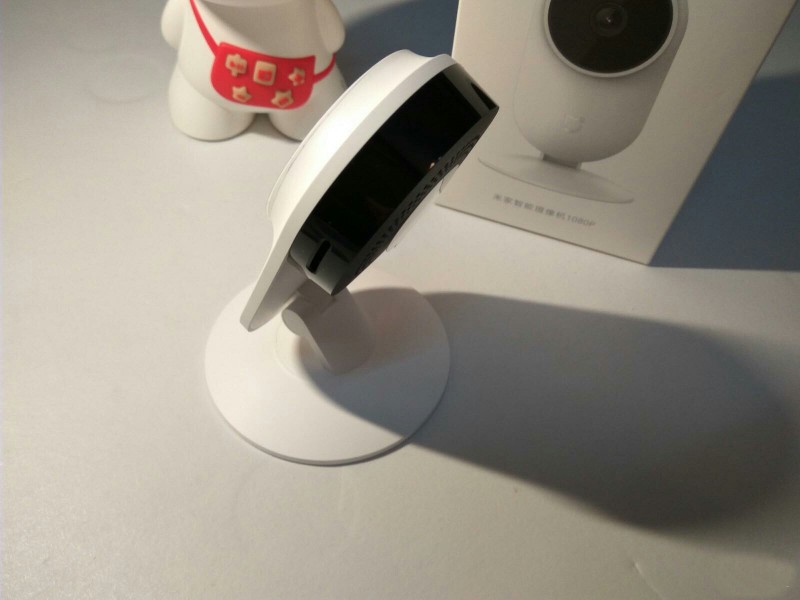 In terms of networking, Xiaomi smart 1080p wifi IP camera supports 2.4G / 5G dual-band Wi-Fi, to ensure smooth video transmission, even watching 1080p video you will not feel about caton phenomenon. It supports up to 64GB of Micro SD card storage expansion, in addition also support NAS devices or automatic backup by Xiaomi router.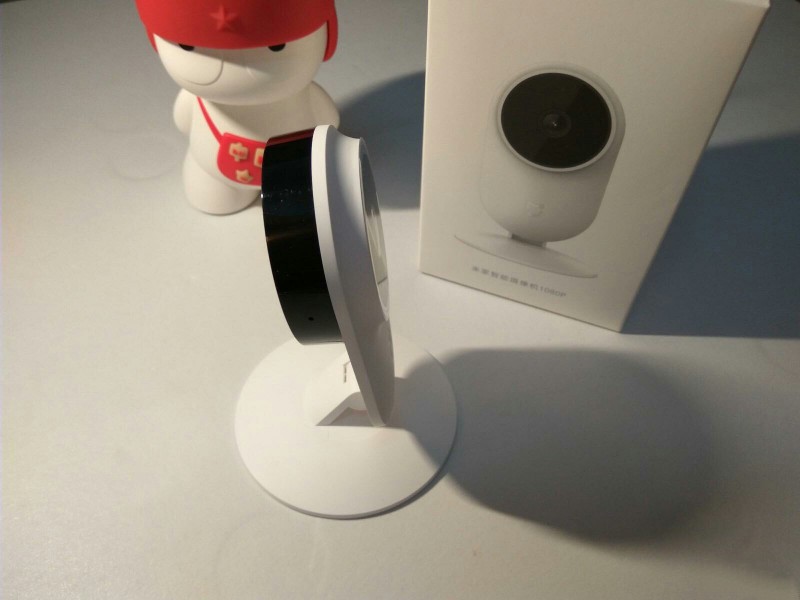 Xiaomi smart camera with built-in Bluetooth chip, if you do not like yourself captured by the camera, you can simply to wear or bring along a pre-configured Mi band or iPhone so the camera will automatically avoid you, with the intelligent recognition and automatic sleep features, your family privacy is well protected.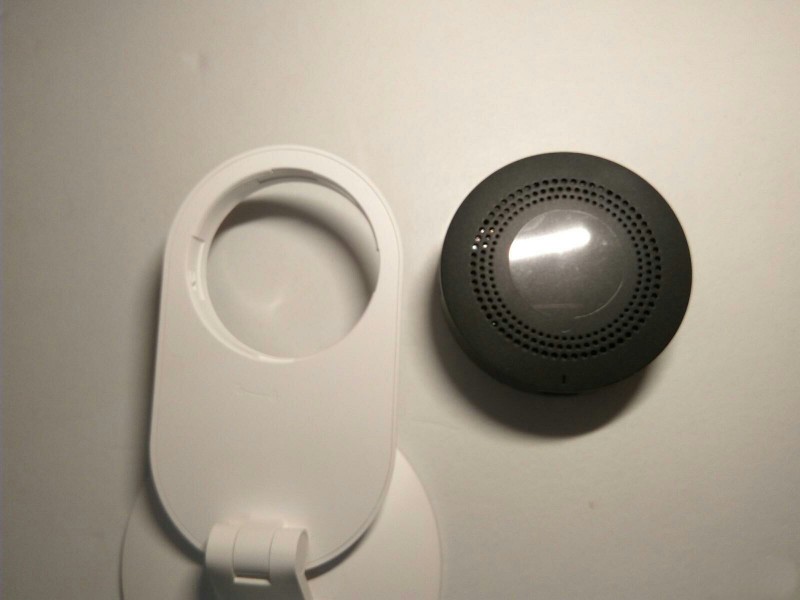 Just like the Yi smart camera 1080P, CCTV Xiaomi IP camera head can also directly demounted to install at a more hidden position, and it does not involve any complicated handiwork, you only need to turn the black camera clockwise from the back and the camera head can be removed from the stand.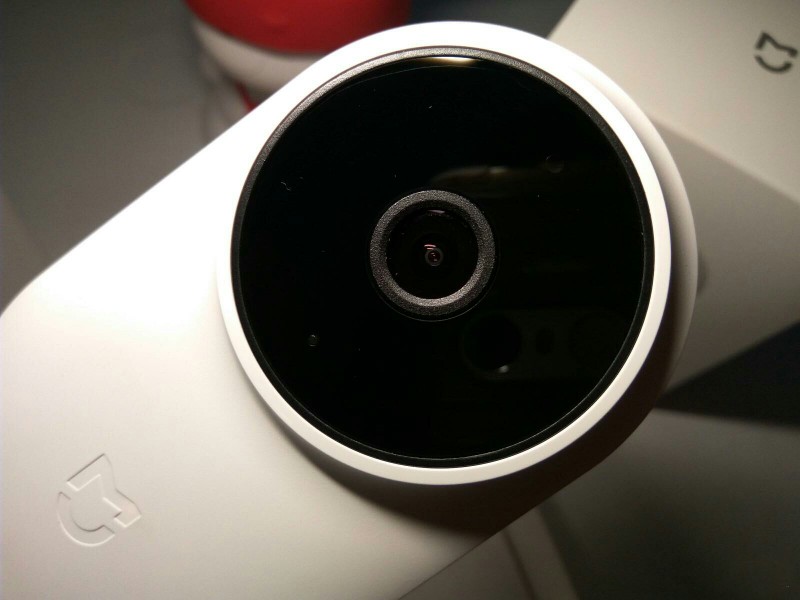 Equipped with a 130 ° ultra-wide-angle lens, the Xiaomi smart 1080p wifi IP camera can easily cover more areas in the room and effectively reduce the blind spot. Xiaomi smart camera also provides 1080P full HD video capture while supporting the highest frame rate of 20fps to ensure the fluency of the video. You can watch it smoothly remotely with a mobile phone.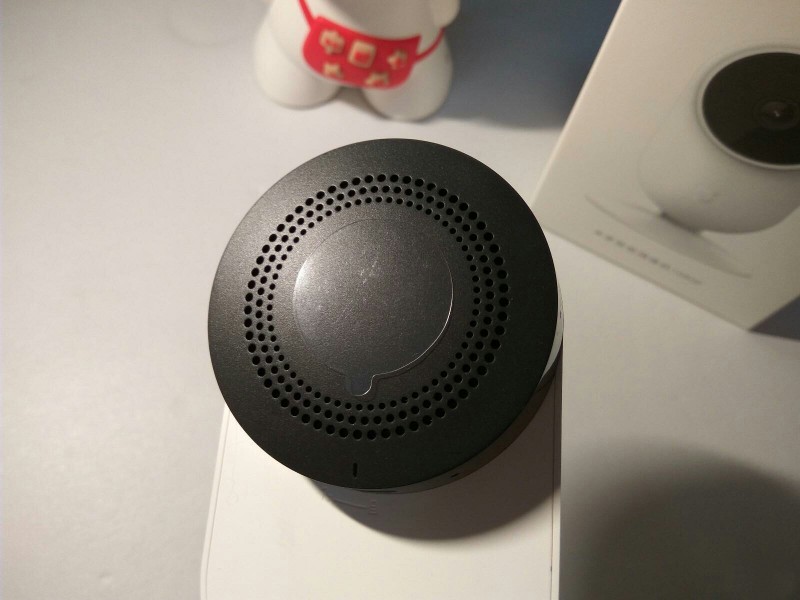 Xiaomi 1080p smart camera with omnidirectional noise-canceling microphone and high-fidelity speakers, ensure two-way voice communication clear and smooth. With 1080P Full HD image, communicate with your family members by mobile phone just like you talking beside them.
At the same time, it supports dual-band Wi-Fi (2.4GHz / 5GHz) to provide stable and reliable signal for wireless connections. When you found out the 2.4GHz network is congested, you can simply select the 5GHz connection to avoid sharing bandwidth with other 2.4GHz wireless devices and at the same time increasing data transmission speed, to ensure the smoothness of image when you remotely monitoring with your mobile phone!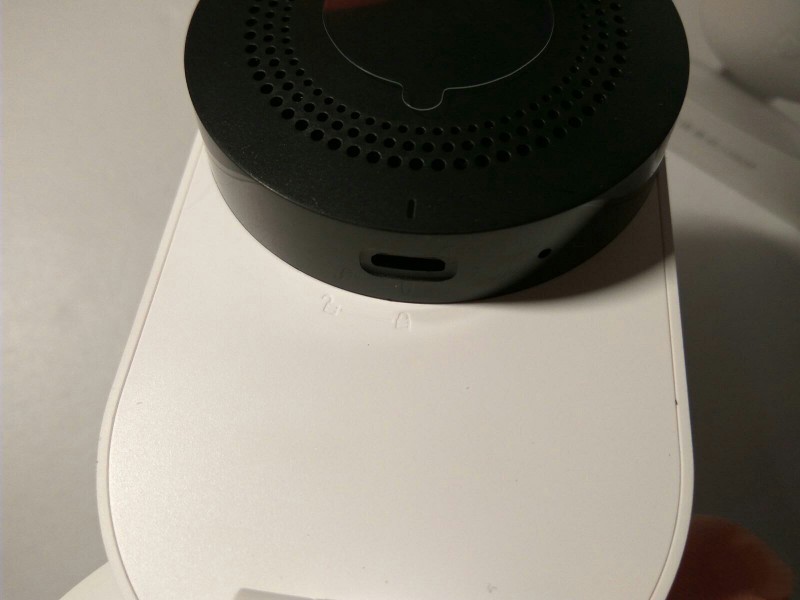 The bottom of the CCTV camera is power connector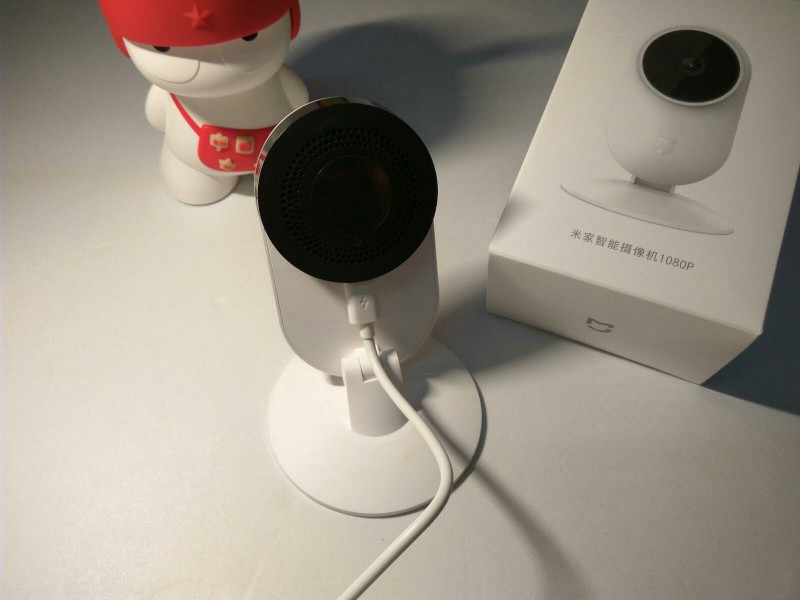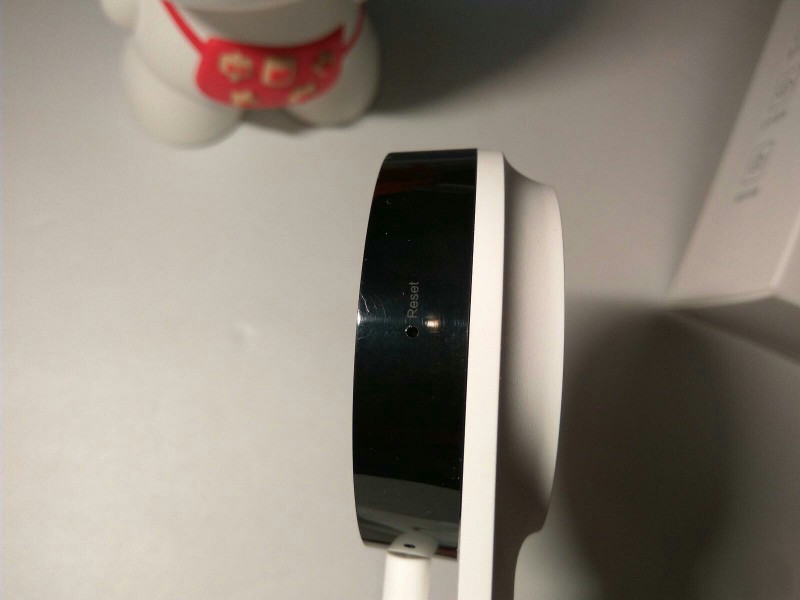 You can find the reset hole at the side of Xiaomi smart camera, insert the pin into the reset hole to reset the camera. The hole near the bottom is a microphone.
MicroSD card socket on the other side of the camera, Xiaomi officially propose to use MicroSD card Class10 or above, it supports up to 64G. In addition, CCTV Xiaomi smart cameras also support SMB protocols such as Mi router and other NAS network storage.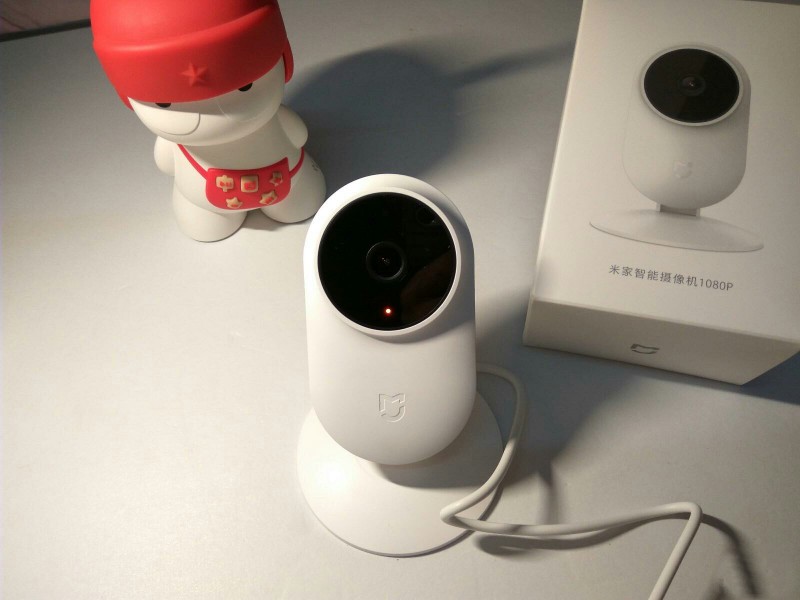 When connected to the power supply, Xiaomi smart home camera power indicator light starts blinking yellow.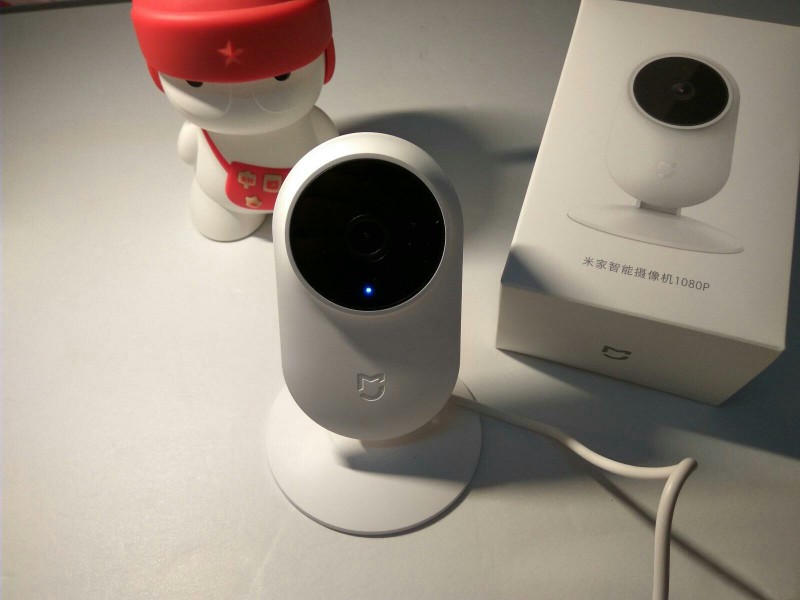 After successfully connected to the network, the indicator light turns blue, but you can turn off the indicator in the settings.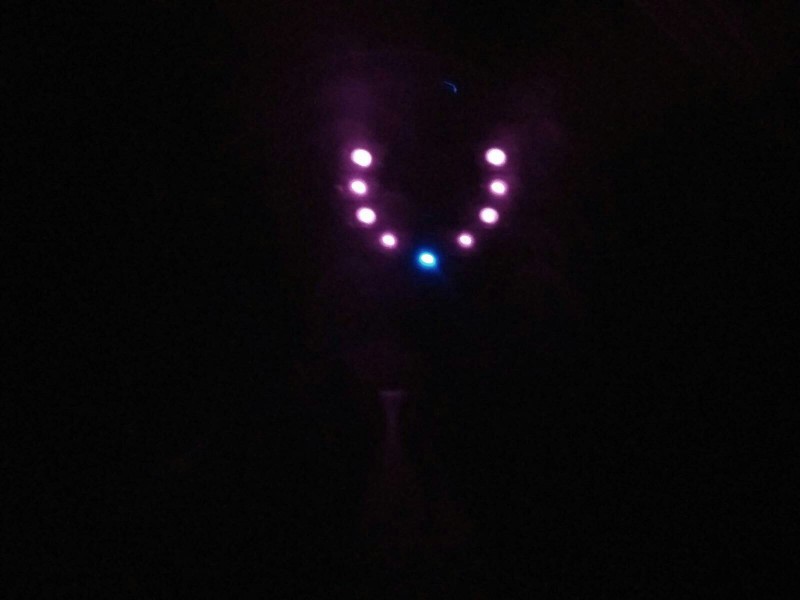 Night vision capture is also a very important feature for security monitoring, and Xiaomi 1080p smart camera has 8 large-size 940nm infrared illuminators light that can provide 10 meters of effective night vision range. Basically, it can be fulfilled most household requirements and most importantly infrared illuminators light is light pollution free, it does not affect the sleeping quality of your family.
Connection description:
First, you need to download a MiHome APP, then open the smart home program, click "+" in the upper right corner of the "My Devices" page, select "Add Device", select "Add Camera Products", then select "Xiaomi 1080P Smart Camera." Operate according to the prompt: Insert the pin into Reset hole and hold for 5 seconds, proceed to the next step after hearing the prompt message "pending connection". Key in the wireless network to be connected by the camera and proceed to the next step.
Use your mobile phone camera to scan the QR code that appears on the phone screen and continue to next step when you heard "QR Code was successfully scanned". Now the camera will be online and bind to your account.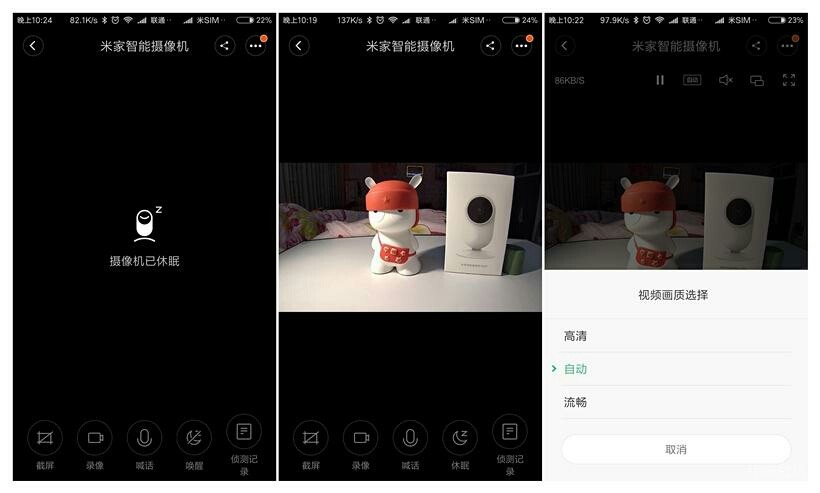 After successfully connected, Xiaomi smart camera will display a real-time monitoring screen, the default mode is automatic, you can choose either HD or SD. Xiaomi CCTV camera supporting screen capture, video recording, voice intercom and etc, the operating of the camera is easy and convenient.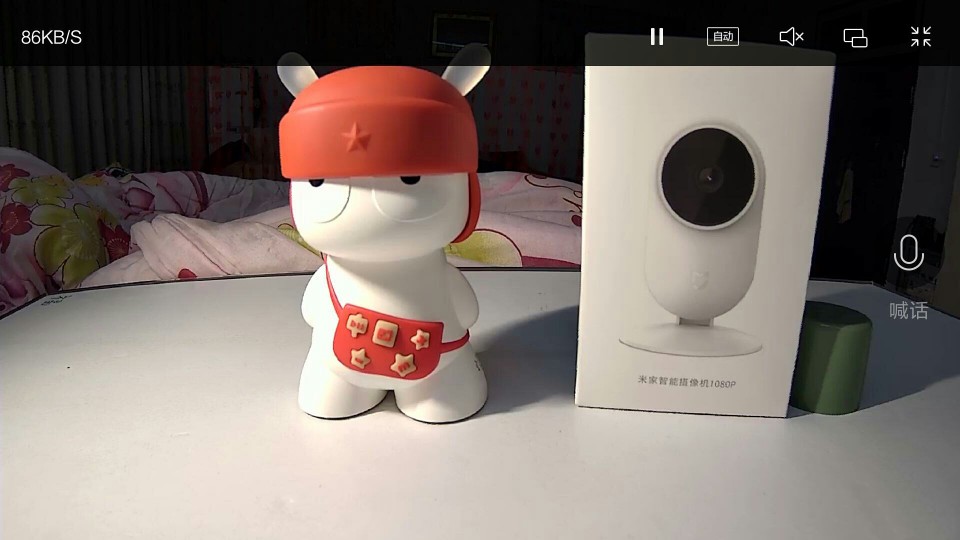 This is a screenshot of my mobile phone, CCTV Xiaomi smart camera's image is in high resolution, there is no caton phenomenon.
Xiaomi smart 1080p wifi IP camera supported motion detection. When the camera senses that an object is moving or someone intrudes in the surveillance area, it will automatically send an alert message to the user mobile phone and recorded a 12 seconds video to help the user better monitor the house. In addition, Xiaomi smart camera also has a classification detection system with different partition and level, through the classification of different levels of the monitoring area, to strengthen the monitoring of key areas. When using partition and level classification intelligent detection features of the CCTV Xiao camera, if the motion detection alarm is turned on, the accuracy will be an important factor in the video capture experience. In response to this problem, the Xiaomi 1080p smart camera will separate the detection area into 32 squares, and the user can separately set the detection sensitivity of each grid to greatly reduce the harassment caused by invalid alarms due to variant illumination.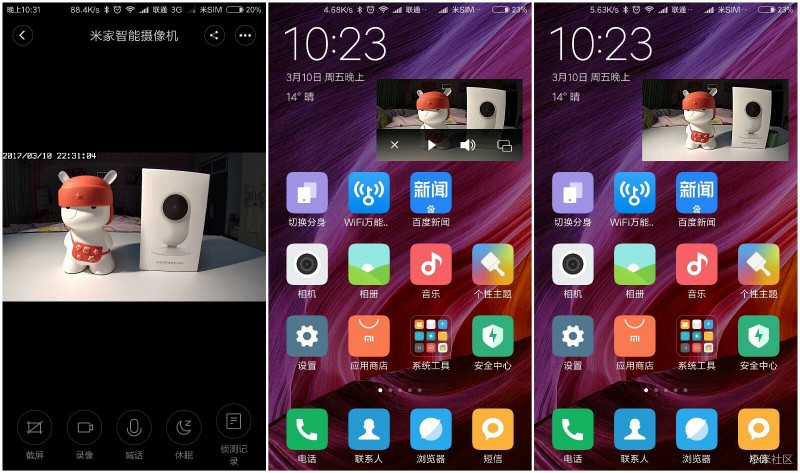 Xiaomi smart camera supports picture-in-picture function in the mobile phone, so you can watch movies, browse information, chatting in Wechat and at the same time, real-time monitor your home environment on the phone screen, it is very useful features, I must give it a big like.
Conclusion
As a smart product mainly for home security, xiaomi smart 1080p wifi IP camera supports 1080P Full HD resolution | 130 ° ultra-wide-angle lens | 10 meters infrared night vision range | classification intelligent detection system with different partition and level | two-way voice communication and many other useful features. At the same time, through the powerful integration function of MiHome APP, it is very user-friendly and you just need a mobile phone for real-time monitoring, motion detection and alert system, voice intercom and etc to meet diversified needs of users. Most importantly, it is only sold at 199 yuan, which is a very reasonable price, friends who like it should quickly buy one and give it a try. Here is the best price you can find online!