Sometimes we have a computer that can access the internet but what if we want WiFi as well, and your computer cannot create WiFi without built-in wireless WiFi Card adapter. Although some third-party software allows user to create local area network it cannot do it without the help form WiFi card. Xiaomi Portable WiFi is a good solution for this problem and it can also be a good assistant for our daily smart office work. Get it the cheapest here!
█ Xiaomi Portable WiFi is packing with self-sealing white PE bag, it is Xiaomi way to packing small accessories. When Xiaomi Wifi USB released, it has several colors, but now Mi official website only sells black color partable MIWIFI.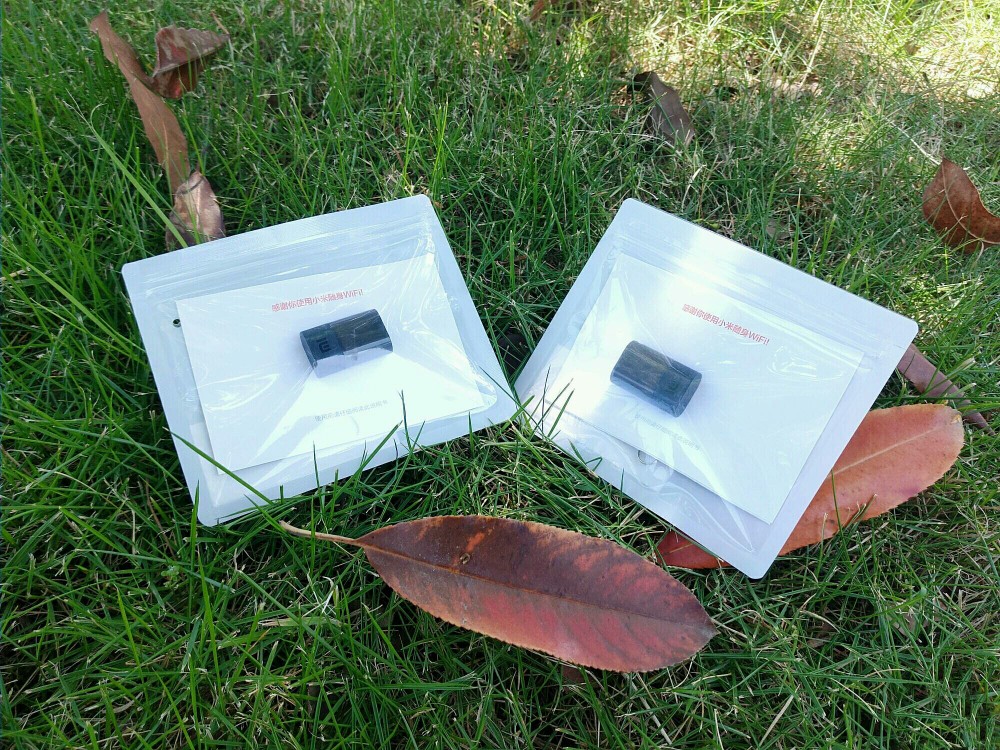 █ Just plug in the Xiaomi Pocket WIFI to your desktop or laptop that can access the internet, then your mobile phone, Tablet can immediately enjoy a free WiFi created by Xiaomi WIFI USD. Although a lot of similar product sold at market, base on the personal experience by using this device, I think that it better than other same type products in the market.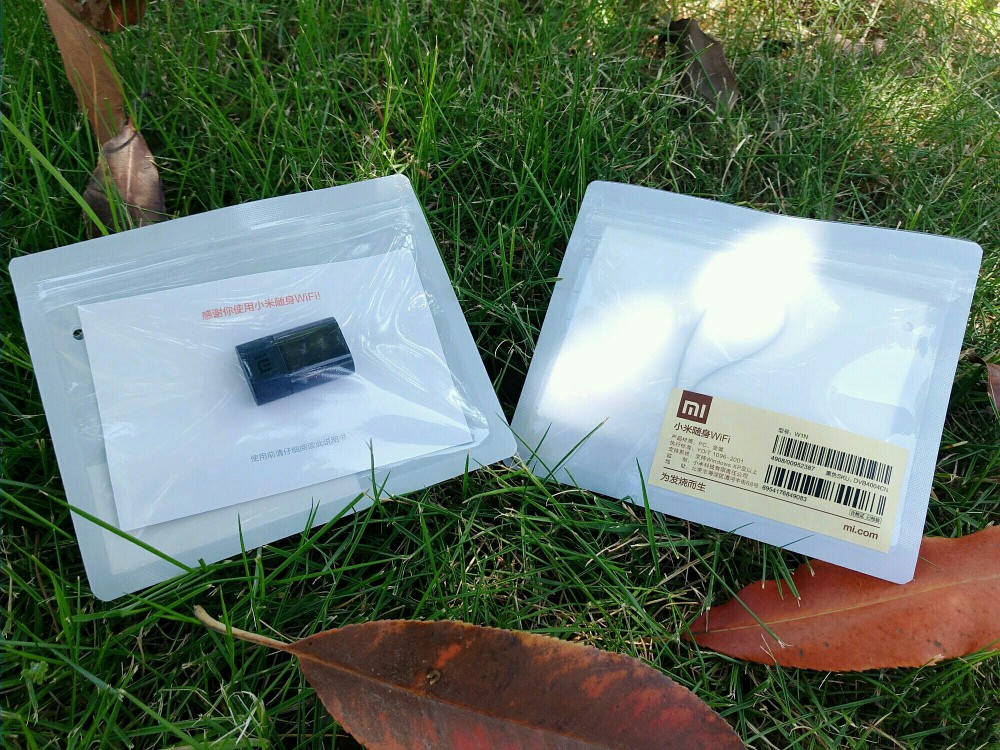 █ Xiaomi Portable WiFi comes with a small lanyard that you can easily click on keychain. If we not cautious enough, it is very easy to lose it for such a small device like this.
█ The design of Portable MiWiFi looks like a mini thumb drive, it is in cube shape and you can unplug the lid from it just like a thumb drive. For my experience, at first Xiaomi WiFi USB can plug tightly into the computer but slowly it will get loosened, maybe due to abrasion.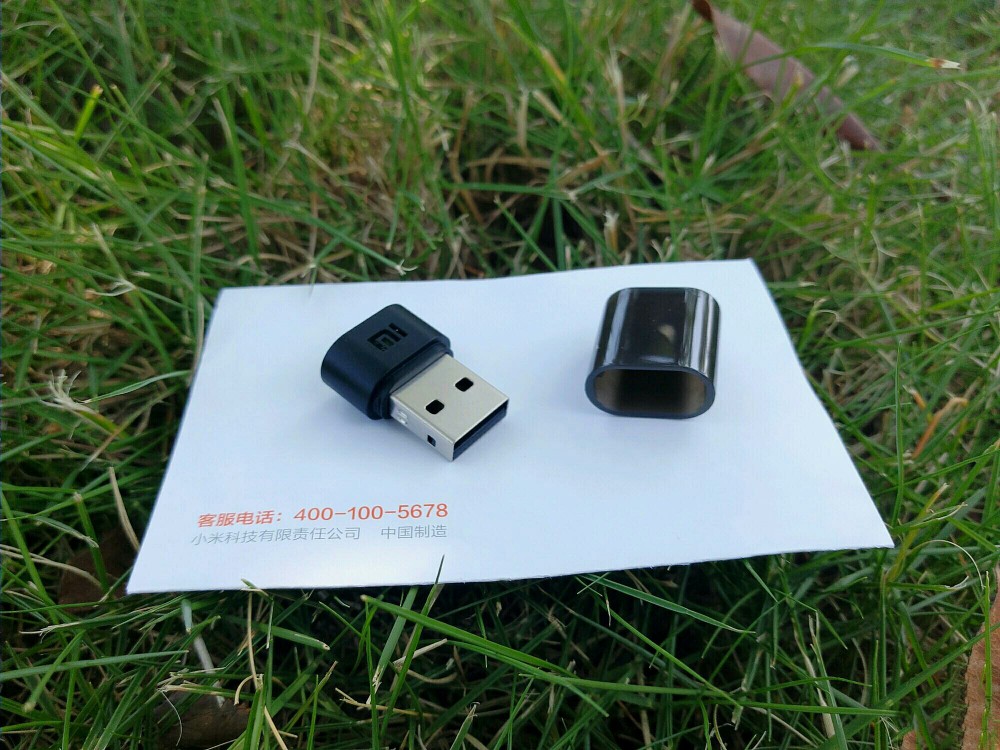 █ Front part is matte with concave Mi logo while the small lid is polished smooth with a small lanyard hole near the edge, but I think that the lanyard hole should be placed on the body, because the lid may get loosen after using a period of time.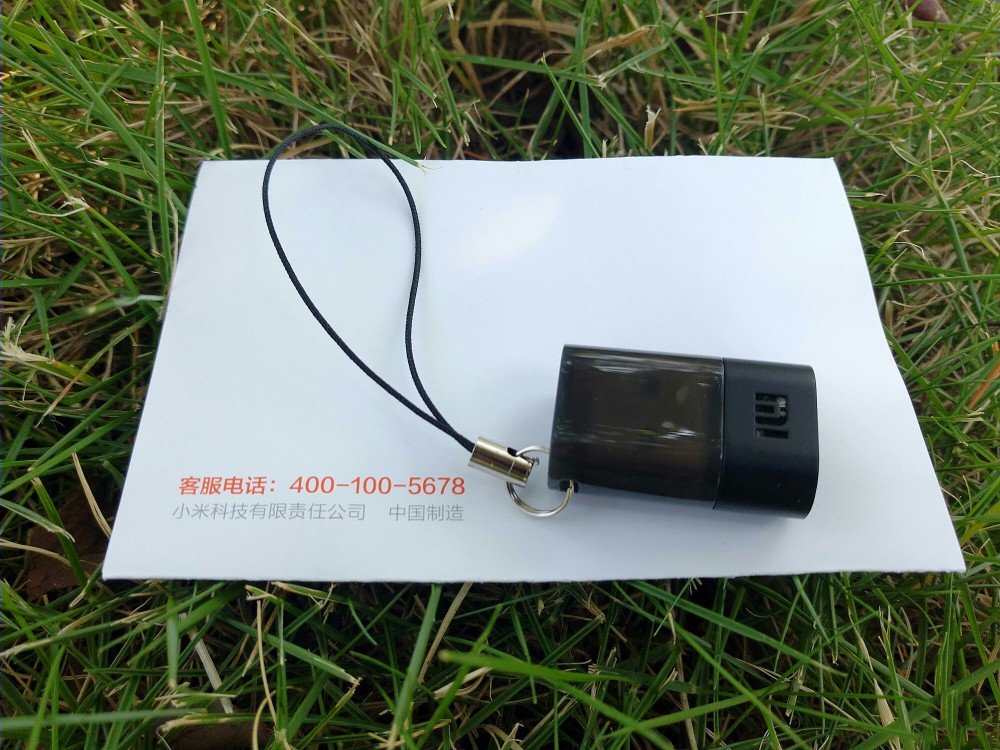 █ First glance at Xiaomi Portable WiFi, you may think it is mini usb thumb drive, very compact, coin size, can treat it as a phone pendant. It height only 27 cm, about the size of a 1 yuan coin, with a lanyard, hanging on the phone or keychain, Just plug and use.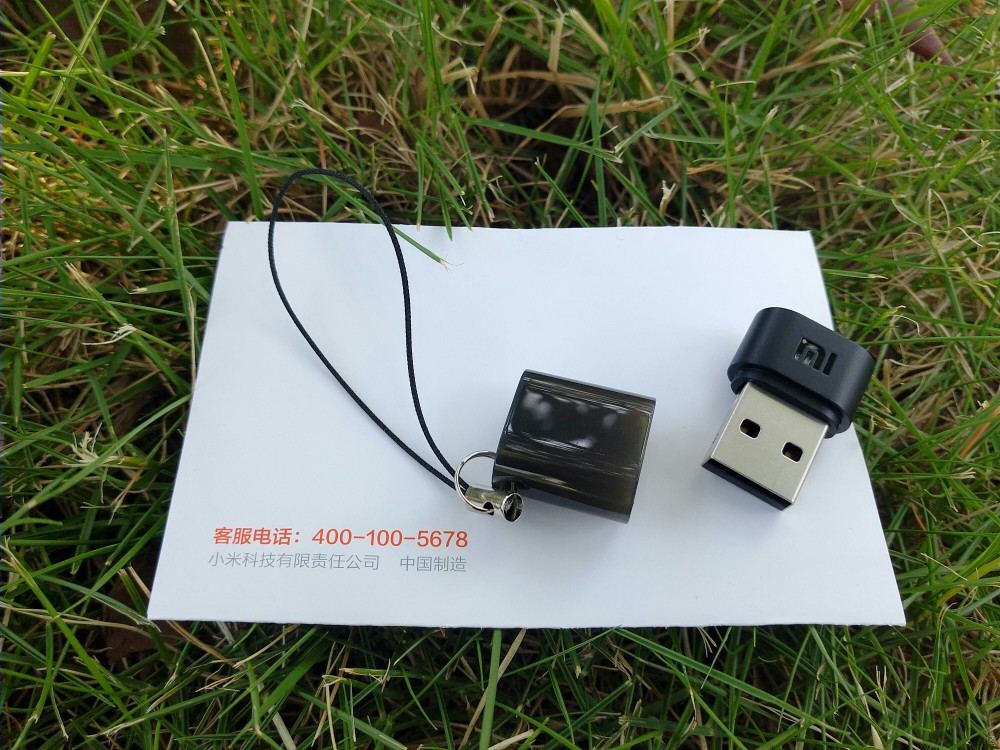 █ How to use Xiaomi Portable WiFi
1. Xiaomi Pocket WiFi driver is pre-installed:
Please choose your current computer version to install.
2. After installation is complete, install Xiaomi Portable WiFi App on your mobile p a one for a better experience of the smart technology brings by Xiaomi Portable WiFi.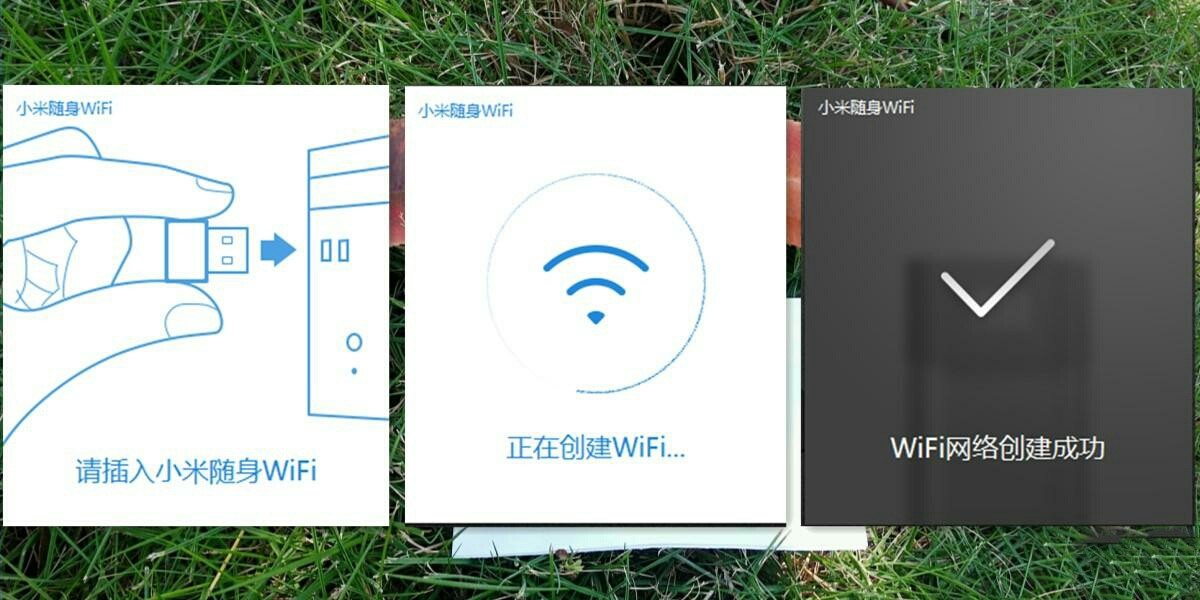 3.Open PC-side driver, it will prompt you to plug in the Xiaomi WIFI USD and then the system will automatically create a local area network. After created local area network, it will be displayed in the lower right corner and then you can set your username and password for your preferences. I here choose to use the default setting for username and password.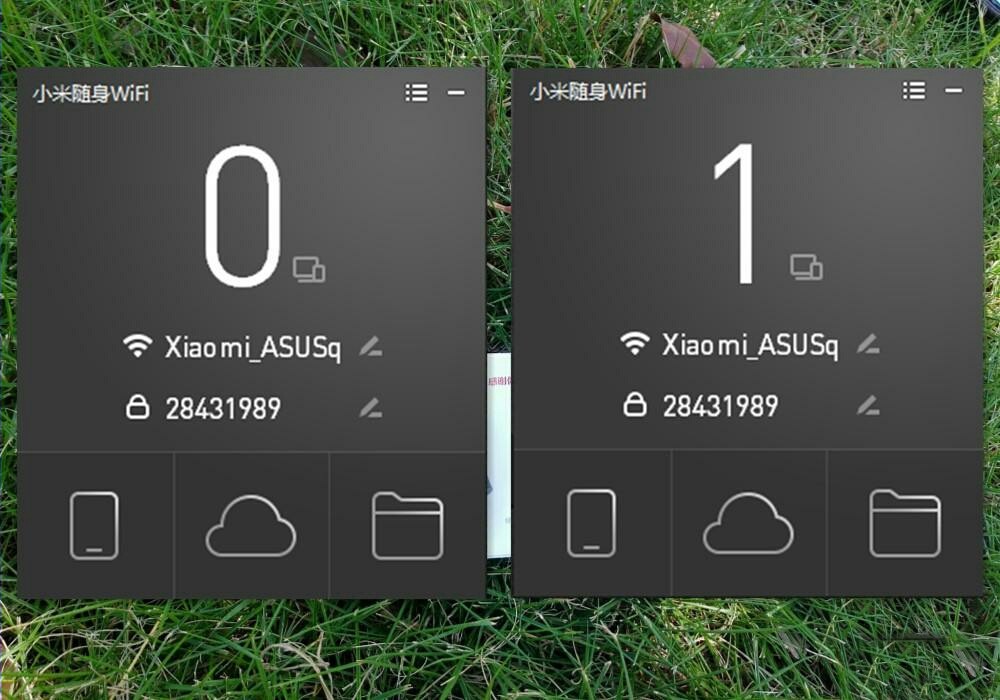 █ Test speed for Xiaomi Portable WiFi, I used two commonly used wireless test software inspect on local area network created by Xiaomi pocket WIFI and the results is basically the same. You can see that it is a big gap in terms of transmission speed between the local area network that created by the Xiaomi Portable WiFi and the original network. That is to say, portable MIWIFI basically fulfill your need for daily office use but it cannot performs as well as original network.
█ If Xiaomi Portable WiFi App installed on mobile phone, then we can control the computer through the mobile phone. For now it only supports few simple action like shutdown, lock, hibernation, PPT control and file transfer. These are really used features when you want to lock the computer while you away, you can do it now by mobile phone to protect your privacy. For me, my favorite feature is Play on PPT, it is very easy to use.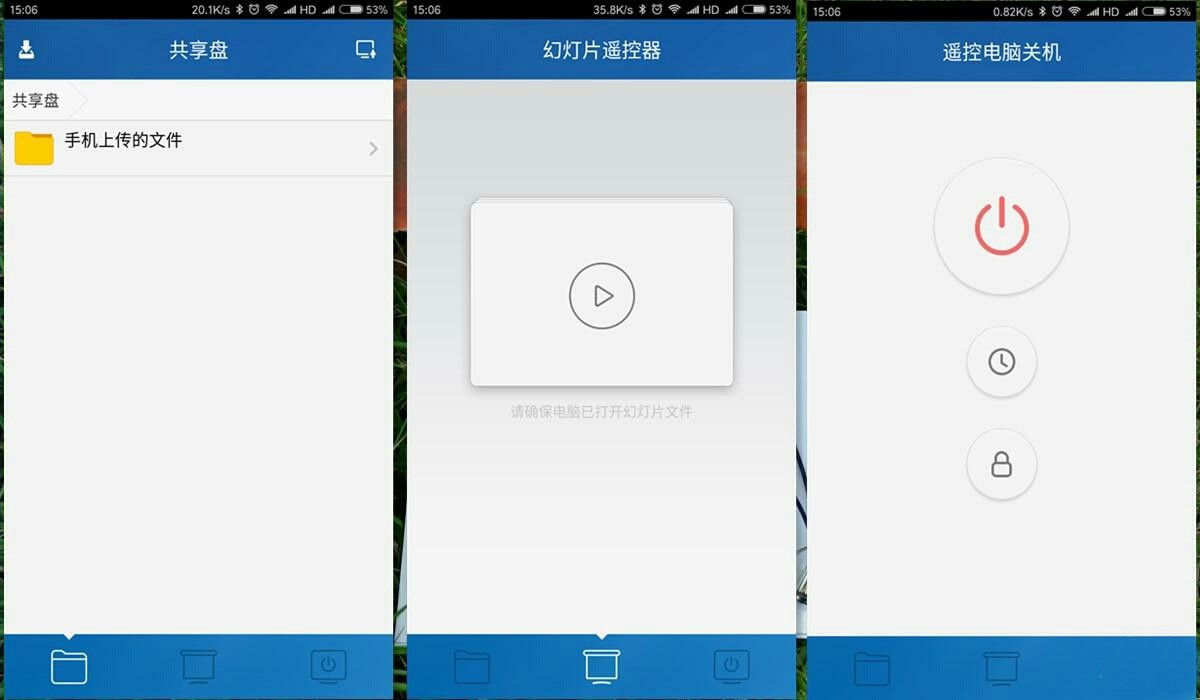 █ Special Note:
Xiaomi Portable WiFi needs to rely on the network of computer to create free WiFi. If your computer's operating system lacks network sharing components( Such as some user who used pirated Windows system), the device may not work properly. Here is the best deal you can find online!