On October 25, 2016, the debut of the Mi MIX emerged as the most unexpected thing of the new product release. The Mi MIX 2 heat released a year later is once again create the fervor and excitement among its fans, and even surpassed Xiaomi 6 in some ways. Six months after Mi MIX 2 was released, Xiaomi Mi MIX 2S was officially released. What kind of surprise would this MIX series with named "S" give us? Let us review the new Xiaomi Mix 2S together. Get it the cheapest here!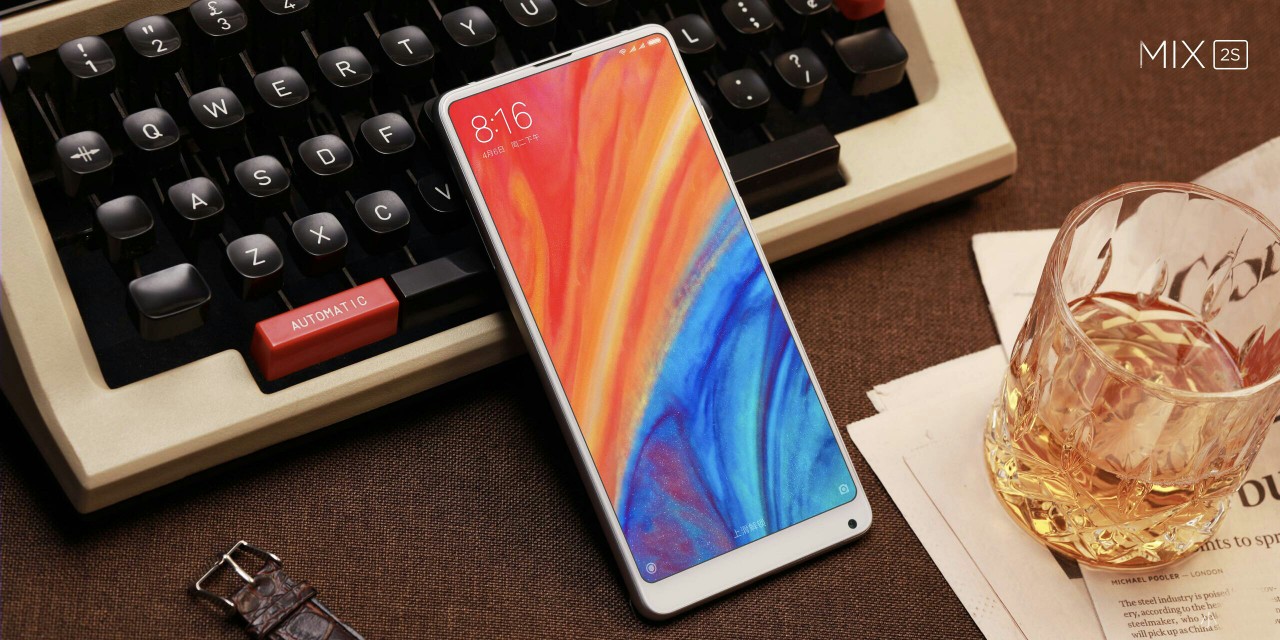 Maintaining the status quo

Talks about the breakthrough of Xiaomi Mi Mix 2S, the appearance still maintain with the same design.As the current product with the best design and gorgeous appearance among the Xiaomi series of mobile phone. Xiaomi Mi MIX 2S has a very good level of performance in terms of craftsmanship and texture.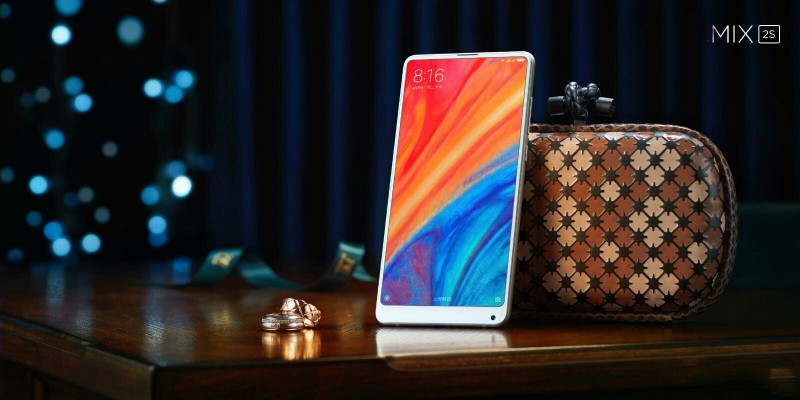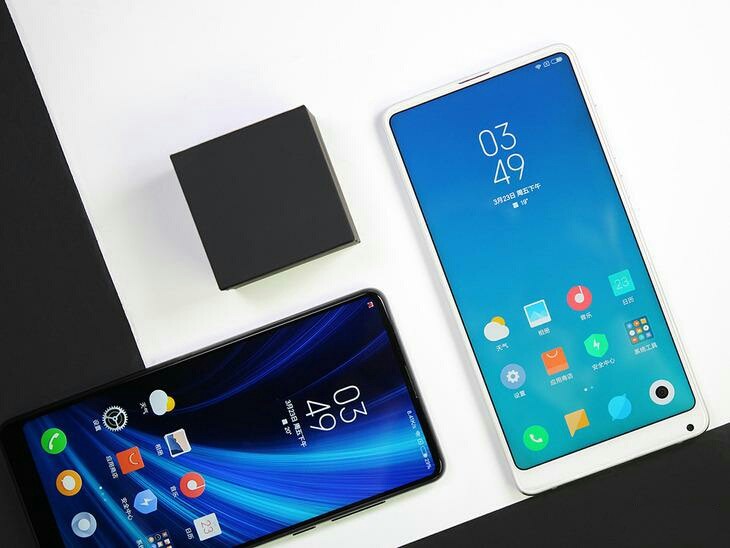 Xiaomi Mi MIX 2S as an [S] series of upgraded products, it is still adopted the Mi Mix 2 design. A 5.99-inch LCD screen + narrow bezel on three sides and narrower chin is a classic design that adopted by all three Mi Mix series phone. Although it is still a bit conservative in the design, it is a safe approach and it will not make users resentful.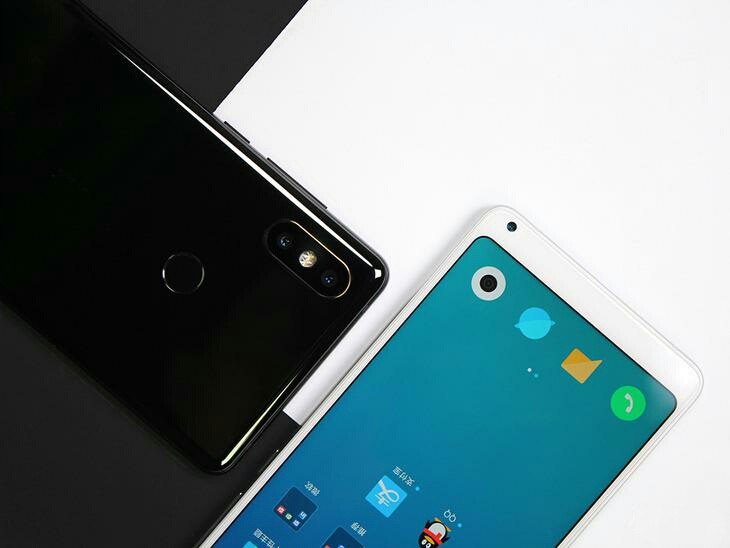 If you look at the back of the phone, you can found out that Xiaomi modified the location of the Xiaomi Mi MIX 2S if compare to the Mi MIX 2. From central axis to the upper left corner of the back, and this is also the first dual camera product of the MIX series of Xiaomi, the vertical arrangement of the camera look straight and narrow. Xiaomi MIX 2S also has a good improvement in the camera, and the details of this upgrade will be mentioned later.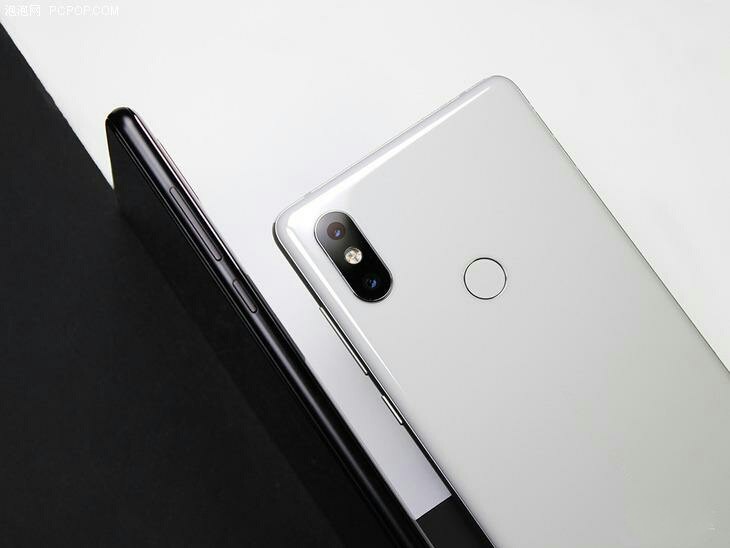 In addition, the biggest change in Xiaomi Mi MIX 2S products compared to the previous two Mix series products is the elimination of "full ceramic" version. Xiaomi MIX 2S uses a 7000 series aluminum alloy frame, both black and white, which is also a compromise made by Xiaomi for mass production
This is probably the best Xiaomi camera phone

As we all know, Xiaomi's phone is less competitive in terms of cameras. Therefore, as the first blockbuster product in 2018, Xiaomi Mi MIX 2S is also starting to work on cameras, trying to reverse the previous public perception to the performance of the camera.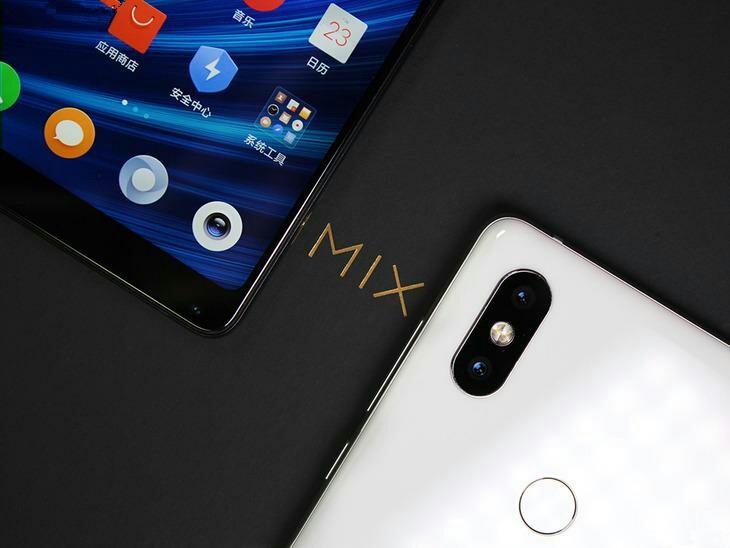 Xiaomi Mi MIX 2S adopted a dual camera design, the main camera is 12 million pixels, F/1.9 aperture with IMX363 sensor; the secondary camera is also 12 million pixels, supports double lossless zoom, aperture F/2. Xiaomi MIX 2S performance is quite good in its hardware performance, but in addition Xiaomi's AI team has also made a lot of efforts this time, the new AI camera algorithm also provides a lot of improvements.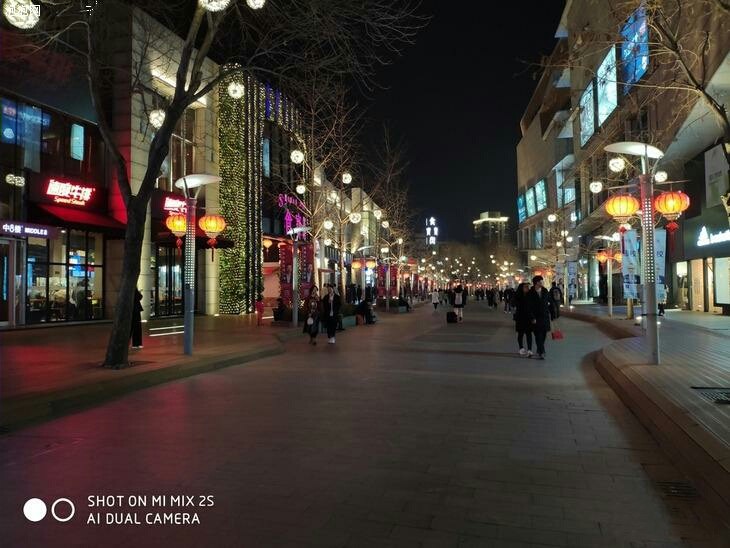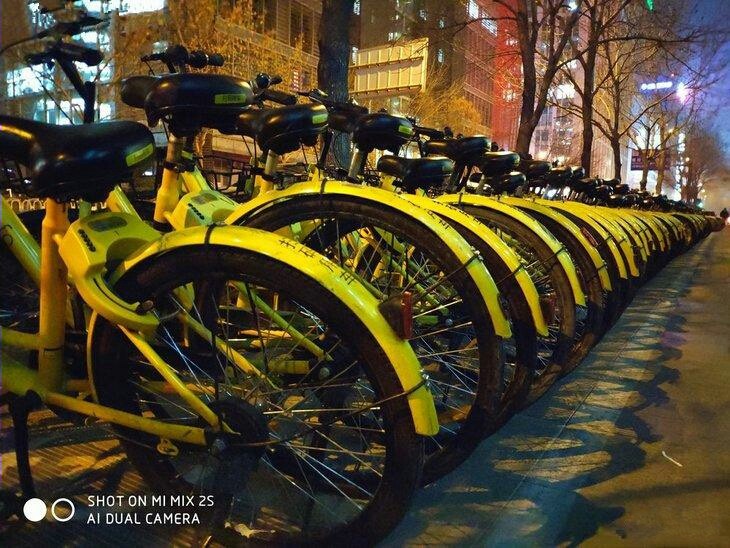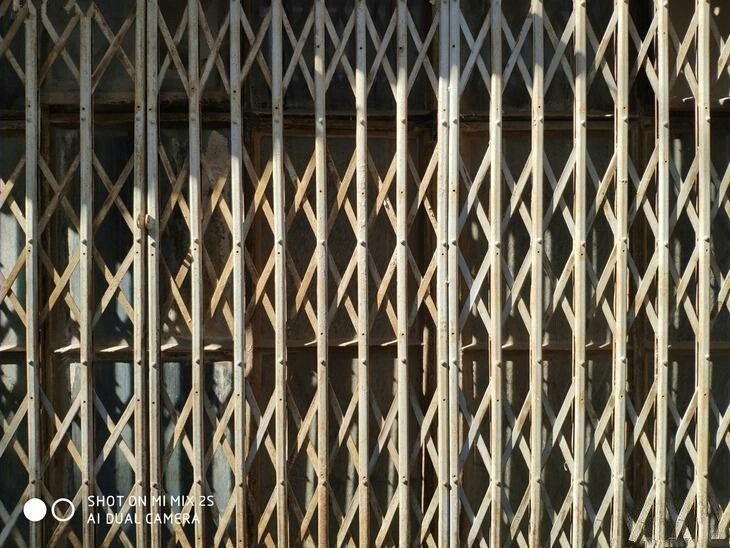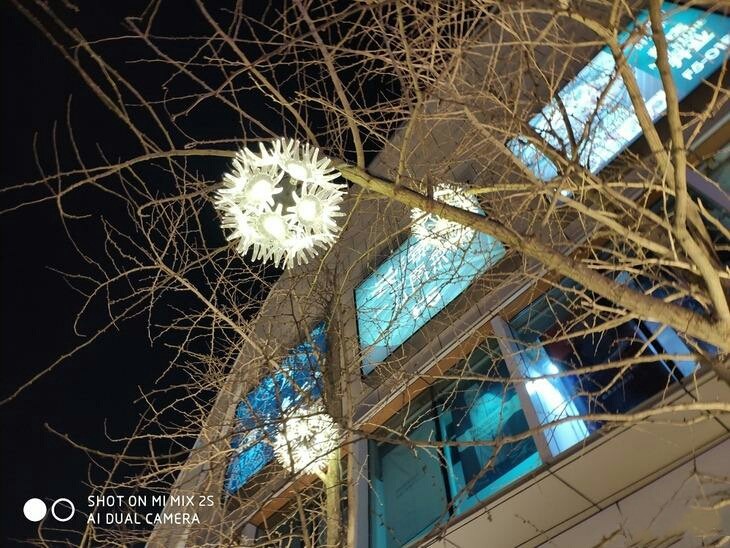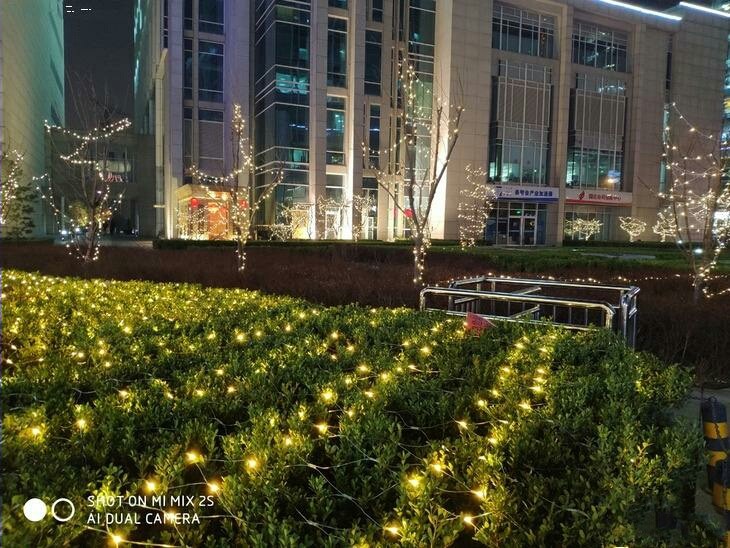 As can be seen from the sample above, the imaging capability of the Xiaomi Mi MIX 2S is greatly improved compared to other Mi phone, especially in terms of color restoration and focusing speed. For taking a photo at night, Xiaomi Mi MIX 2S performance is still acceptable, but because we are currently using a developer version of the firmware, so it is a bit of slow focus during the night. Although the camera's light control capabilities and screen purity is still good you can still see a noticeable smear after magnification. This is the things that Xiaomi camera team needs to work towards in the future.
In addition to the performance of the camera itself, we also mentioned the AI team's efforts in the camera, and as we should know Xiaomi Mi MIX 2S added "AI smart camera". AI smart camera offer scene detection, so as to make a reasonable retouching effect to the picture according to different scene styles.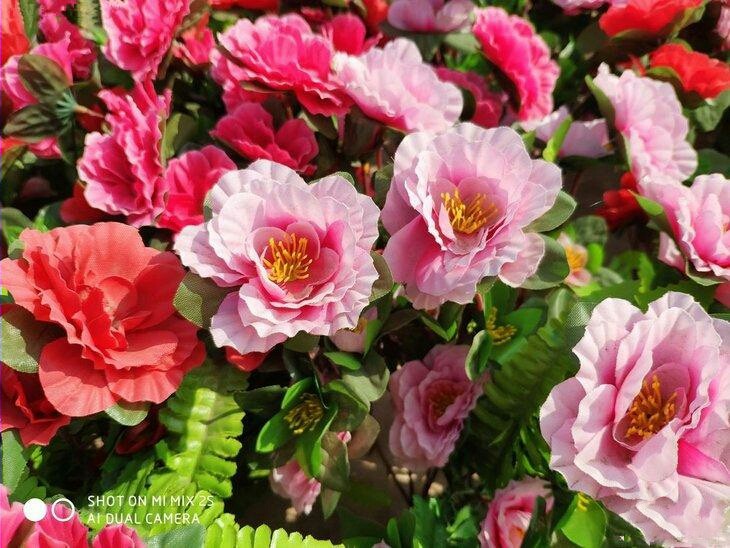 ▲ Without AI smart camera retouching effects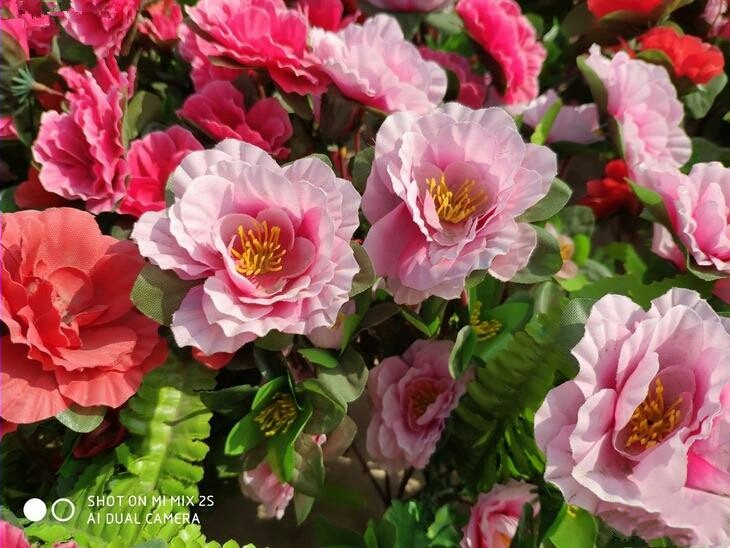 ▲ With AI smart camera retouching effects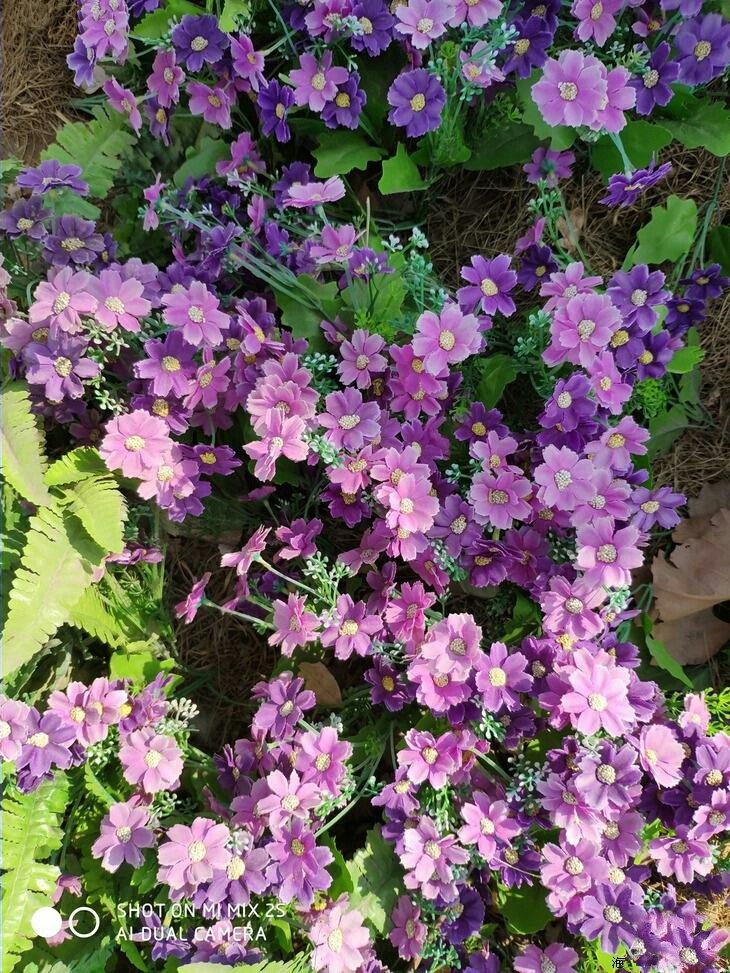 ▲ Without AI smart camera retouching effects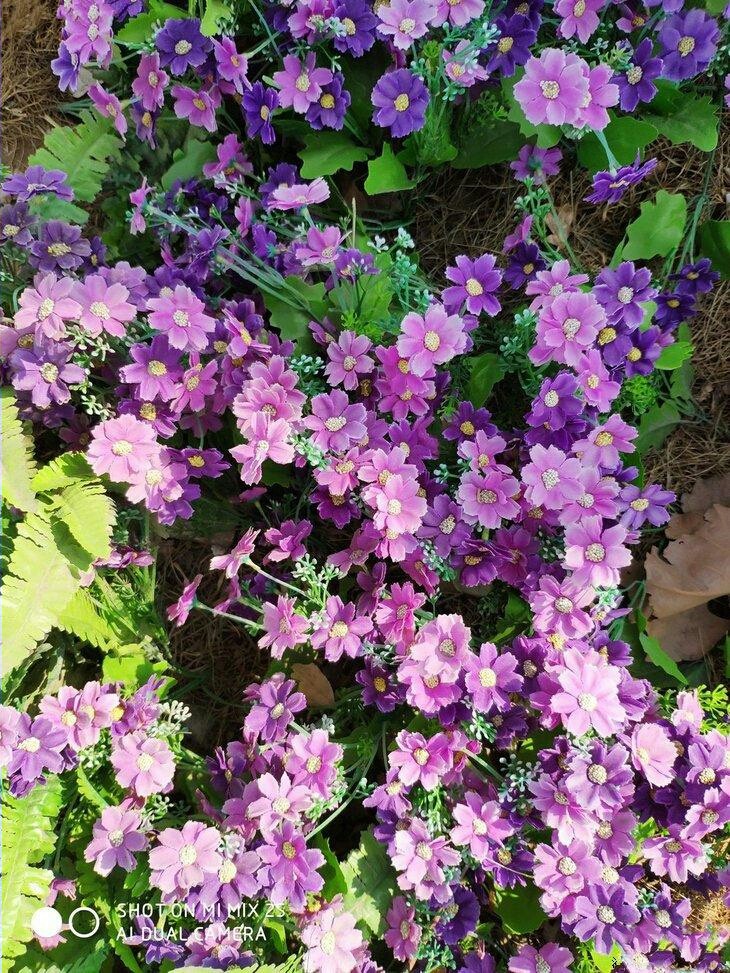 ▲ With AI smart camera retouching effects
For example, the above two groups of samples, although the improvement is not obvious because of the Beta version, it can be seen that the color of the flowers has become more saturated. In addition, in the backlight environment and some special scenes, the AI camera has a very good scene detection and picture retouching effects. We believe that it will keep on improve and become more and more powerful.
Little AI classmate ~ give me wireless charging

Last year, Xiaomi launched the first intelligent voice assistant speaker – little Ai students, and it becomes popular very soon all around, even my colleagues around every day will be shouting "Little Ai classmates".With the advancement of the little Ai classmates, Xiaomi Mi MIX 2S also equipped with intelligent voice assistant feature, and become the important step to roll out intelligent voice assistant by Xiaomi.
Little Ai becomes more powerful on the mobile phone and its role also more diversified if compare to Mi AI speaker. Besides the traditional weather check, alarm clock setting, and music listening, Little Ai classmates can also help you with post status on Wechat moments, search for videos, and other multimedia content.
Compared to Siri, the work that Little Ai classmates can do a lot more diverse and flexible work. Siri can only invoke some superficial desktop functions, while Little Ai classmates can go deep into each APP, to invoke any of these features. Voice assistant is getting more and more common, and also allows users to input voice commands more easily and freely.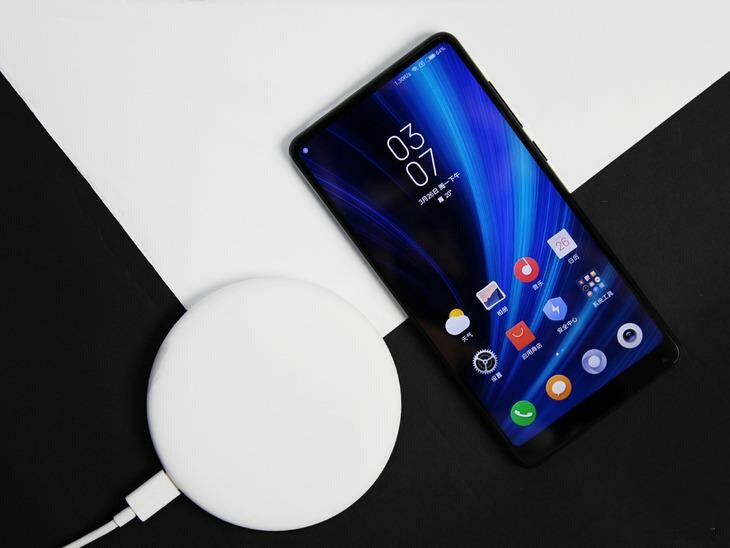 The wireless charging function is rarely mentioned, but as a flagship product in 2018 is still a must-have feature. Therefore, Mi MIX 2S is also equipped with a wireless charging function, and accompanied by the introduction of a new wireless charging pad. Xiaomi Mi MIX 2S supports the current most popular Qi wireless charging standard, so it can be compatible with most of the current wireless charging pad on the market, and charging speed is up to 7.5W. After the actual test, by wireless charging the phone, can hit 10% in 20 minutes, which is pretty good results.
King of the Kings: Snapdragon 845+8GB+256GB

Xiaomi's flagship product absolutely did not disappoint users in the hardware configuration. Xiaomi Mi MIX 2S definitely will amaze you. With Qualcomm Snapdragon 845, 8GB RAM and 256GB ROM, it is definitely most powerful configuration of the year. As the first domestically produced Snapdragon 845 product, Mi MIX 2S is undoubtedly the most eye-catching product. And this time Snapdragon 845 is power by the AIE intelligent neural processing chip, which can deal with some AI-level tasks with higher quality and efficiency, and this is the highest level of AIE smart chip at present, its processing power is outstanding.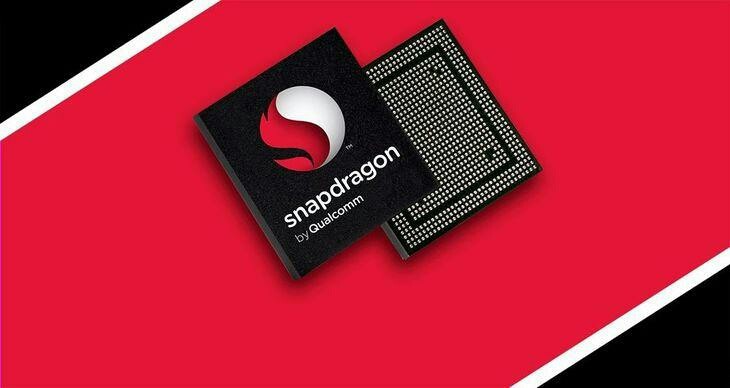 Antutu Benchmark score for Xiaomi Mi MIX 2S is around 270,000, which is slightly higher than the Samsung S9 that released earlier. This is exactly what Xiaomi did in terms of absolute performance. Always make the best use of the processor. While in GEEKBENCH score, single-core XXXX, multi-core XXXX can also be said to be an absolute level of king.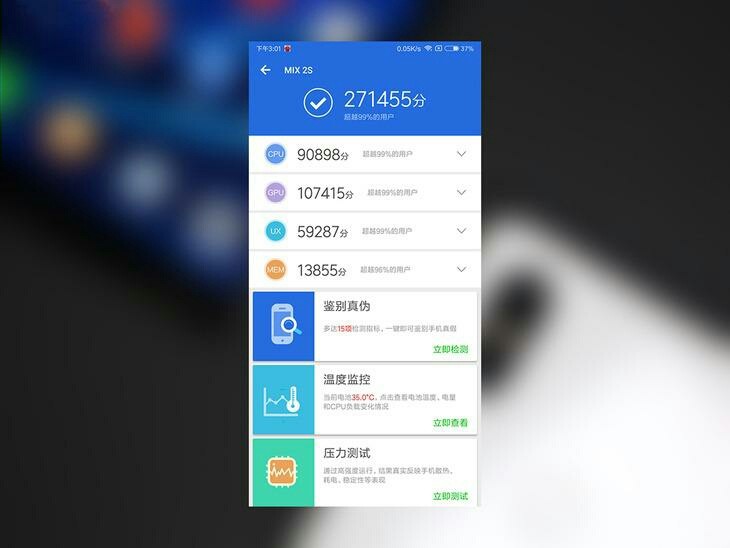 In fact, few mobile phones talk about absolute performance now, but with the introduction of games such as PUBG: stimulating Battlefield, make the majority of users are aware of the importance of the SoC. Take the most popular battle royale game, "stimulating Battlefield," for example, Mi MIX 2S can run smoothly and fully loaded with high picture quality, high frame rate and high special effects, most importantly you will never experience lost frames and Caton phenomenon during the game. This is also a lot of Snapdragon 660 mobile phones and even Snapdragon 835 products are very difficult to achieve. If you love playing games, you must not miss it.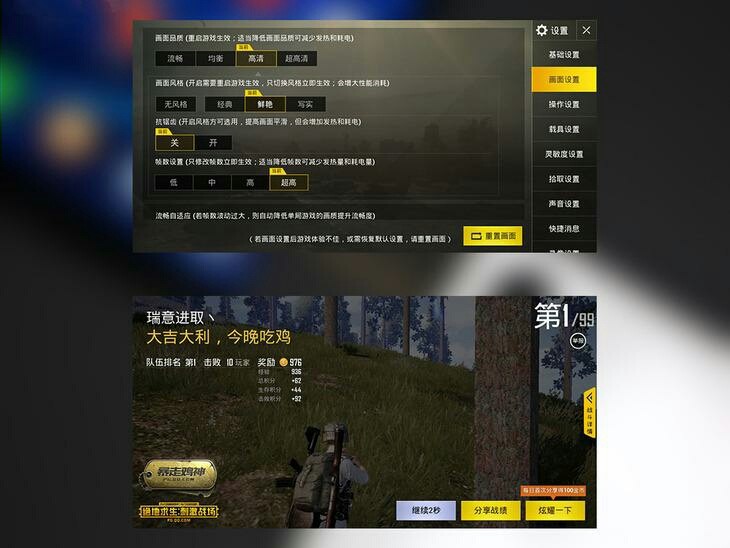 In addition, this year's Xiaomi Mi MIX 2S also added the ARCore feature, as an important Google partner within the mainland, Mi MIX 2S this time also debuted an augmented reality game. Although the game is a simple tower defense game, it is still a test for mobile phone data processing fluency and the fineness of the picture. Power by Snapdragon 845, Mi MIX 2S pass this test with outstanding results.
Small upgrade but still worth buying

In fact, in the past few days using Xiaomi Mi MIX 2S, what impressed me most was neither the powerful performance of the Snapdragon 845, nor was it the camera enhancement of the dual-camera, but the Mi MIX series has been adhering to the excellent quality and great function expansion by Little AI classmate. In the coming era of AI, the emergence of Xiaomi AI is absolutely a moment to seize the user's heart, plus Xiaomi did a very good job in its ecological environment and functional depth, a simple "Little Ai Classmate" can basically complete all your daily operations.
The most exquisite display, the most intelligent AI, the most powerful configuration, and the most powerful flagship, all contribute to the good product reputation of Xiaomi Mi MIX 2S. Although it is only a regular upgrade of [S] series, it is still the best flagship phone that available to buy on the market. Here is the best deal you can find online!