In the annual CCTV2's "China Economic Life Survey" for the year 2016-17, Xiaomi was rated as the most popular Chinese-made consumer brand, and Xiaomi's CEO Lei Jun was named as the People's Choice for innovative Chinese Entrepreneurs. He reveals secrets why Xiaomi products can be so cheap even with high specs In a speech before this list was even published, Lei answered a question that plagued many consumers, "Whether it is worth buying the expensive one or buying the right one?" Lei said that because of asymmetric information, many consumers may not even understand what the right one is. In addition, looking back on the "Made in China" products in the past 30 years, it is possible to compare the quality and price of domestic products with imported brands.
In the early stage, it was believed that "cheap products are not good" and "expensive products are impressive." Lei's Xiaomi is just an example. In the age of the internet, innovative companies have the opportunity to sell good products at half or even one-third of the price. Chinese companies, like the world's great companies, have the opportunity to produce good quality products, but also to make those at a cheaper price. Here is the translation of Lei Jun's speech: Yes, I choose to buy the right one. I thought about it last whole night, and I finally figured out the problem.It is hard for the consumers to know what is right, because the information is asymmetrical.
Let us look back over the past thirty years of China's industry development. Thirty years ago, just when reform are opening up, we made a lot of Chinese manufacturing products. To tell the truth, the quality was not good and the price is very cheap. And imported brands were of good quality, well designed, and expensive. So naturally in the past 30 years, we have formed an idea, cheap products are not good, and expensive products are good. Get the cheapest Xiaomi products here!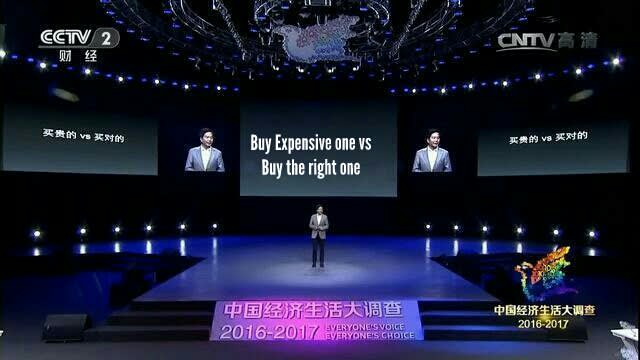 But today, the manufacturing sector in China is stronger and Internet has been opened up lots of information. Now, I think there are opportunities to make good products cheaper. Let's take a look at the price structure of a product. I simply put them in 5 factors, raw material and manufacturing costs, R & D costs, marketing and advertising costs, sales and channel costs, and profits.
Traditional enterprises make a product, such as television, up to 100 models, I do not know if Gree Electric has 100 models of air-conditioning devices. Traditional enterprises like to do many categories. It means that not all resources are concentrated in one or two models, if so, the cost of R&D would have been very high. In reality however, the cost of R&D of each product is not sufficiently funded. If they would have focused on few products, then cost of R&D will be greatly improved. When these products are put into mass production and mass marketing, then the share of R&D cost per unit will be reduced naturally. As the result of large-scale manufacturing, raw materials and production costs per unit will be lower in cost.
Second, with the advent of Internet, the information is relatively transparent, so the need to advertise and promote has come down. Thanks to the Internet, this is a great progress. Now, new age companies have the opportunity to compete with traditional enterprise and sell their product at half the price, or even at one-third of the price. Here is an example, three or four years ago, a Power Bank would have costed 200 Yuan on online purchase. Most of them were made recycling laptop batteries. You would also buy Power Banks from branded companies, as you associate it with quality. As a new age company, we also made a Power Bank, called Xiaomi Mi Pro 10000 mAh, manufactured with all industrial-grade metal process and has top notch electric core, but at the retail price of 69 Yuan, about one third of the price. Within a year, it has become number one in China, and number one in the World.
In fact, I would like do a small survey, how many of you own a Xiaomi Power Bank? So, I believe 80% here have used it, and I haven't advertised it either.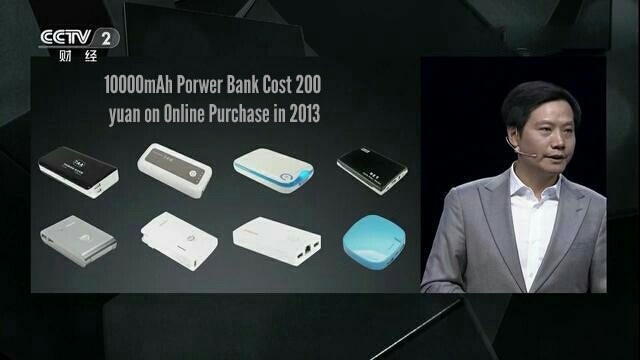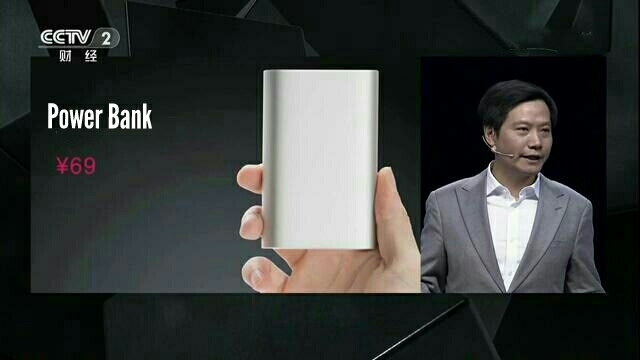 We have proved today, that Chinese enterprises have opportunities to make good quality product, and at the same time have opportunities to make them cheap, this will be of real benefit to common people. So that people will have sense of reward and happiness. Now-a-days, many people advise me, "Lei Lun, you can make Xiaomi a bit expensive." So, I fell lonely, realize that, selling Xiaomi cheap has been our biggest slot. In fact, I would like to share a word with you, in the mass consumer goods industry, the world's great enterprises are all trying best to make good products more economical. So I hope Xiaomi is on this great road to go further, I will insist on this cost-effective thing will take us to the pinnacle.
Thanks to all! Here is the Cheapest Xiaomi products you can find online!