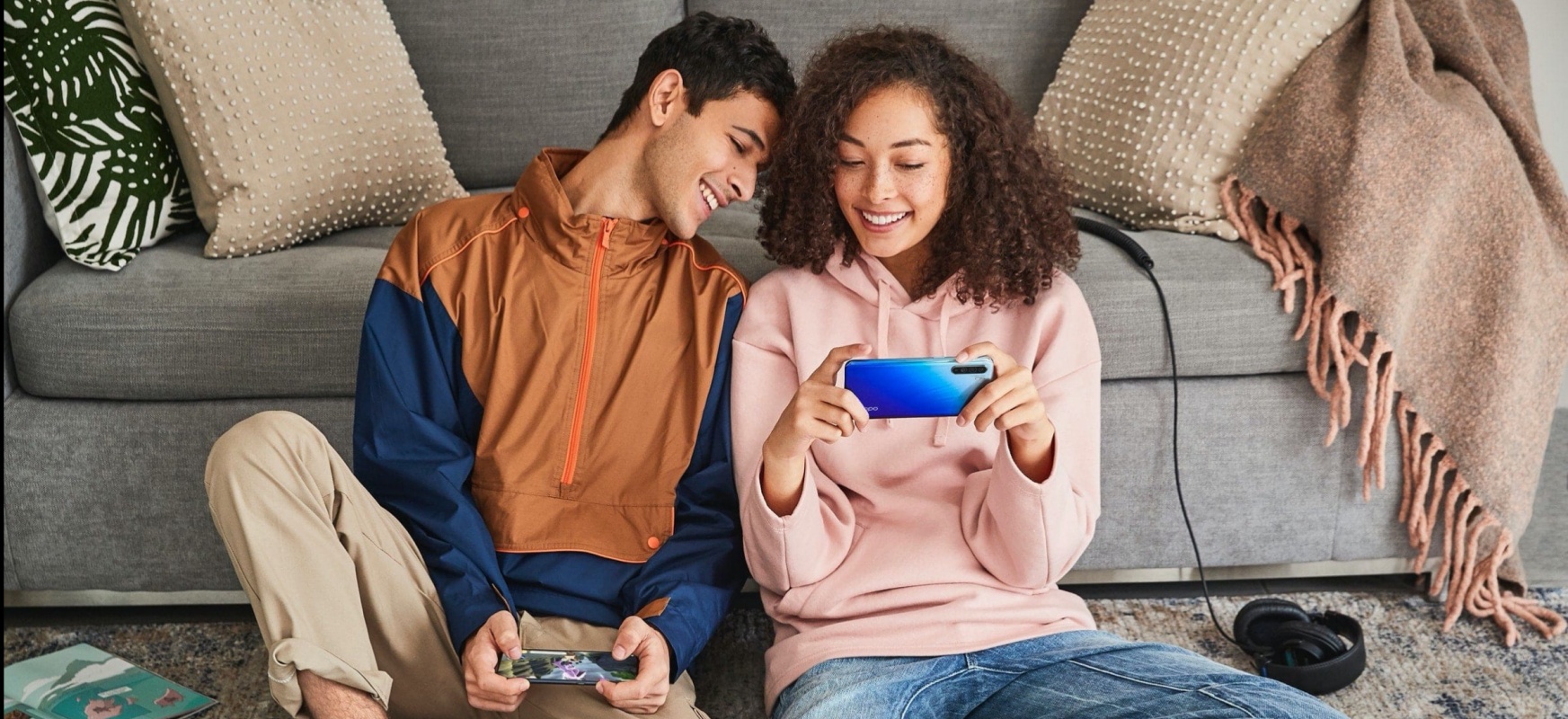 PLN 1,500 is still a limit for many people, which they are willing to spend on a new phone. And if so, which smartphone should you choose for PLN 1500?
With definitely PLN 1,500 to spend, we have a lot to choose from both in stores and at operators. Each producer tries to carve out a piece of medium-sized cake for himself, and this also means that the consumer has the full right to start to be a little bit crazy.
In this segment, it is difficult to make compromises that are acceptable on the shelf below. When buying a smartphone for PLN 1,500, we have the right to expect great performance, good workmanship and decent cameras.
Unfortunately, in this segment we will not buy a device with a waterproof and dustproof casing, although there are splash-proof devices. We will also not buy a phone with 5G connectivity – at least for now, because soon 5G modules will also go to phones from this shelf.
We will also not find wireless charging, which is only available in much more expensive phones. In addition, however, devices up to PLN 1,500 are short of devices that cost much more.
Which smartphone up to PLN 1,500 should you choose – Xiaomi Redmi Note 9 Pro

Xiaomi once again shows that how few people understand the needs of the customer. Redmi Note 9 Pro is a great example, because although it costs PLN 1399 (and at the time of writing, the manufacturer adds a Mi Band 4 band for free), it offers everything we can expect at this price.

The housing is covered with Gorilla Glass 5 protective glass and is also splashproof. For this, on its edge made of plastic we find a fingerprint reader, and at the top … an infrared port, which allows, for example, to control the TV.

The screen has 6.67 "and a resolution of 2400 x 1080 px, and only diffuses in it a tiny hole for the front camera.

The specification is really nice for a phone of this class. The heart of the device is the Qualcomm Snapdragon 720G chip supported by 6 GB of RAM and 128 GB of data space.

The whole is powered by a 5020 mAh battery, charged with 30 W.

The camera also looks very decent. The main sensor has 64 Mpix, and on the back we also find an 8 Mpix sensor with an ultrawide lens and a 5 Mpix sensor with a macro lens.

We take a selfie with a 16 Mpix camera.

The phone has NFC for contactless payments and works under Android 10 with MIUI 11 overlay.

For this money, Xiaomi Redmi Note 9 Pro offers everything you can expect and is probably the best choice in the rate.

Which smartphone up to PLN 1,500 should you choose – Realme 6 Pro

A new player on the Polish market must do everything to be able to fight for consumer wallets, especially on the medium shelf.

Realme 6 Pro costs PLN 1,500 and it looks fantastic on paper. It has the same processor as the above mentioned Xiaomi Redmi Note 9 Pro (Snapdragon 720G), but more RAM (8 GB) and the same amount of data (128 GB).

The whole is powered by 4300 mAh cells, charged with 30 W.

The trick that makes Realme smartphone stand out from other devices in this class is the screen. The IPS panel has a diagonal of 6.6 ", a resolution of 2400 x 1080 px and a refresh rate of 90 Hz, which guarantees an increased impression of smooth operation of the device.

The display has an indentation covering another Realme 6 Pro distinguishing feature – a dual selfie camera. We have a 16 Mpix sensor with a wide-angle lens and a second 8 Mpix sensor with an ultrawide lens.

The backs of the device are covered with glass and just like in Redmi Note 9 here we will also find a fingerprint reader on the edge of the device.

On the back we find a fourfold camera system – 64 + 8 + 12 + 2 Mpix sensors with wide-angle lenses, ultrawide, tele and macro.

There was NFC on board.

Realme 6 Pro is basically a complete smartphone that can only be accused of childhood problems in the software. Realme UI is still a relatively fresh product and definitely stands out from the rest of the Android system overlays.

Which smartphone up to PLN 1,500 should you choose – Oppo A72

Here, an offer for those who have PLN 1,500 at their disposal, but would like to spend a bit less and not go wrong.

Oppo A72 costs less than PLN 1200, and does not stick too much to the rest of the rate.

The biggest compromise can be seen in the specifications. Instead of the more powerful Snapdragon 720G we have Snapdragon 665, 4 GB RAM and 128 GB of data space here. However, I dare say that most consumers will not feel the difference.

The whole is powered by 5000 mAh cells, charged with 18 W.

The housing is made entirely of plastic, but it does not diminish its beauty or durability. Oppo A72 looks really beautiful. As in the above-mentioned smartphones, here we also find a fingerprint reader on the edge and I must say that I am very happy about this trend.

The Oppo A72 display has 6.5 "and 2400 x 1080 px diagonal, but as the only device in the range it also offers stereo speakers.

From the cheaper Oppo A52, which has very similar parameters, a more expensive smartphone distinguishes the camera. The main sensor is 48 Mpix, the sensor with the ultrawide lens is 8 Mpix, and for portraits a set of two 2 Mpix cameras is used. We take a selfie with a 16 Mpix camera.

Oppo A72 is not the best equipped phone in this set, however, it is also a very interesting choice for those who do not want to spend as much as PLN 1500, and at the same time can pay extra over smartphones for PLN 1000.

Which smartphone up to PLN 1,500 should you choose – Samsung Galaxy A51

Ok, the Galaxy A51 goes a bit beyond the assumed budget, because at the time of writing this text in good stores we will not buy it cheaper than for 1600 PLN. However, the only Samsung smartphone that falls within the assumed budget is by all means the average Galaxy A41. It is definitely worth paying extra to the A51 if you absolutely want to buy a phone from Samsung.

Galaxy A51 is very decent equipment.

It is primarily the display that stands out from the above-mentioned devices. The screen has a 6.5 "diameter and a resolution of 2400 x 1080 px, which is standard, but is made in AMOLED technology. And that means vibrant colors, "real blacks", deep contrast and generally a more pleasant visual experience.

The screen only disperses the indentation on the selfie camera, which is also one of the strengths of this device – it has up to 32 Mpix resolution and takes really good pictures.

What's more, under the display we will find a fingerprint reader, although … I do not know if it is a disadvantage or an advantage. Edge readers in competing devices simply run faster.

The Galaxy A51 housing is made entirely of plastic, but it is solid and durable.

Inside the case we will find a Samsung Exynos 9611 processor, 4 GB of RAM and 128 GB of data space, as well as a relatively small battery with a capacity of 4000 mAh. Enough for the whole day of work, but nothing more.

A big plus of the Galaxy A51 are the cameras used. The main sensor has 48 Mpix, and we have 12 Mpix cameras with an ultrawide lens, 5 Mpix with a macro lens and a depth sensor of 5 Mpix.

On paper, they look similar to the rest of the rate, but in practice thanks to the magic of Samsung software they take really good photos for this price range.

Samsung Galaxy A51 hard to fault anything. This is a very good phone, but … they are better in this segment.

What smartphone for PLN 1500 to choose – Oppo Reno 3

Like the Galaxy A51, Oppo Reno 3 marginally goes beyond the budget, but it is definitely worth the extra payment.

It is the best photo-smartphone in this segment; to get really better results, you would have to reach for either Oppo Reno 3 Pro or Xiaomi Mi Note 10.

The camera layout is quite standard: 48 Mpix main sensor, 8 Mpix sensor with ultrawide lens and 13 Mpix with telephoto lens and 2 Mpix monochrome sensor. Oppo Reno 3 can also take a picture with a resolution of 108 Mpix thanks to digital combination of shots, as well as offers 5x hybrid and 20x digital zoom.

In the front we have a 44 Mpix camera.

In practice, however, Oppo Reno 3 takes pictures piercing every rival in its segment, so if photography is a priority for someone, Oppo Reno 3 will be the best choice in the rate.

In other respects Oppo Reno 3 also does not disappoint.

It is beautifully made – from the glass housing to the AMOLED screen with a diameter of 6.4 "and a resolution of 2400 x 1080 px. Under the screen we will find a fingerprint reader and I can not exceptionally say that this is a disadvantage, because readers in Oppo smartphones work surprisingly well.

It is also a bit smaller and lighter than the rest of the rate. It is still a large smartphone, but if we are looking for something more handy, then at this price it is difficult to find a better choice than Oppo Reno 3.

The disappointment for many may seem to be the processor used – MediaTek Helio P90. Fortunately, in a tandem with 8 GB of RAM and 128 GB of data space, it does not cause problems in everyday use, even if it is not a Snapdragon league.

Honestly, the weakest element of Oppo Reno 3 is the battery. It has only 4025 mAh capacity, which is not a great value compared to the rest of the rate. Fortunately, we can fully charge it in less than an hour thanks to VOOC 3.0 technology.

Fortunately, minor shortcomings in the specification and capacity of the Oppo Reno 3 battery fully compensates with smooth Color OS 7 software, stereo speakers and a really best camera in its class.

If multimedia are a priority, it is worth paying extra to Oppo Reno 3.

Which smartphone should you choose up to PLN 1500? TOP 5 recommended models for June 2020

https://ift.tt/3eUmb6w