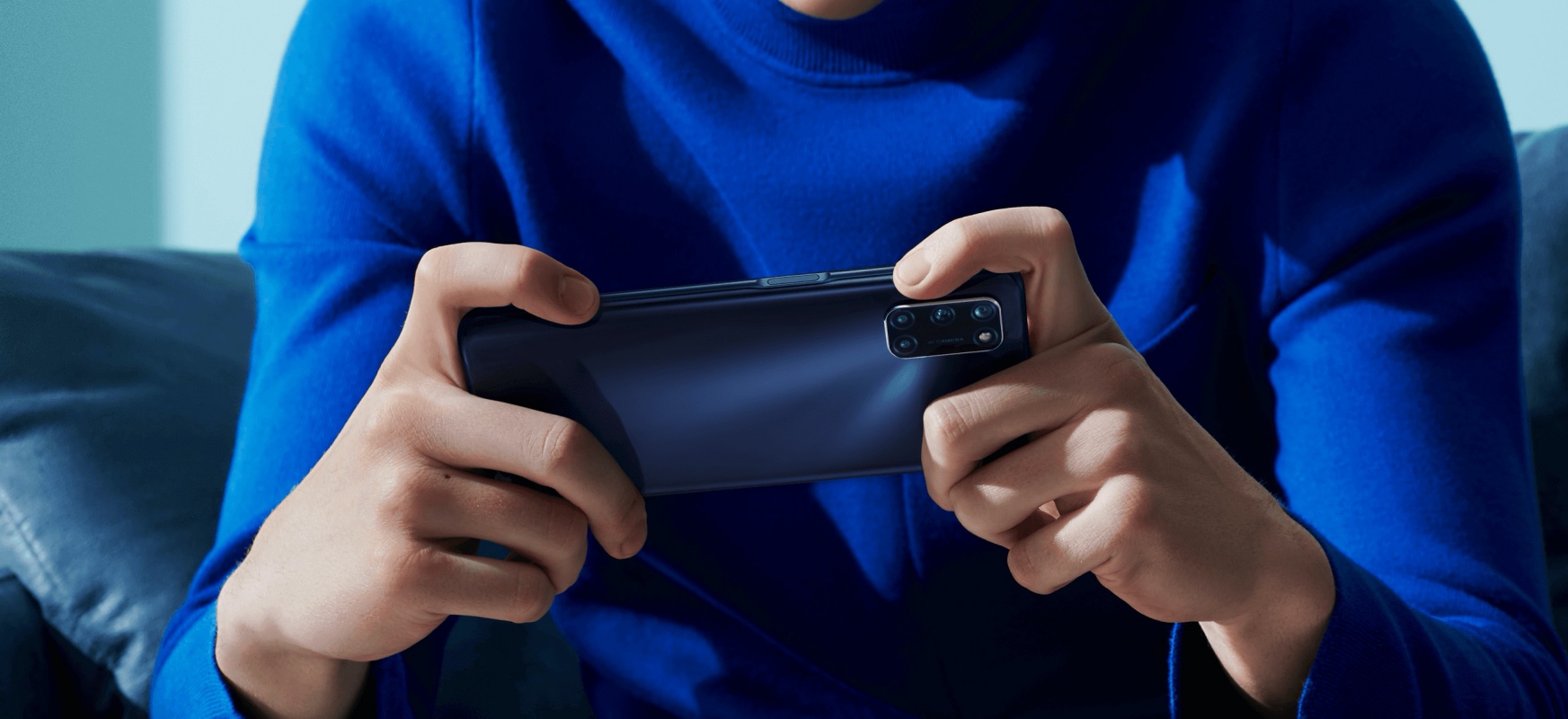 PLN 1000 to spend and 1000 ideas on which the smartphone can spend it. If you're facing such a dilemma, you're in the right place. We suggest what smartphone to choose up to PLN 1,000.
The lower-medium shelf has the advantage that sometimes it is enough to pay extra PLN 50-100 to get a much more interesting device. Manufacturers know very well that in this segment the game is about every zloty, so they launch many similar variants of the device on the market that separate small amounts. No wonder it's hard to understand all this.
Looking for a smartphone up to PLN 1000 we have the right to several solid expectations. We can expect a good screen, very good working time on one charge and decent performance.
We can't expect a great camera, but more and more often optical systems installed in smartphones from this segment present more than acceptable results.
In many cases, we can also count on the fact that the smartphone will have at least one feature that makes it stand out from the rest of the rate. This is the case in four out of five cases from today's statement.
Which smartphone up to PLN 1000 to choose – Xiaomi Redmi Note 9

Xiaomi Redmi Note 9 was present in the last smartphone list up to PLN 800 , but it deserves a place and in this summary. Although it only costs 799 PLN for the 4 GB RAM and 128 GB data space variant, it can easily compete with 100 and 200 PLN more expensive phones.

This phone does a lot of things well. It has a huge battery with a capacity of 5020 mAh, so it will stand away from the socket for two days of normal use. Has NFC for contactless payments. It has a solid camera layout: 48 + 8 + 2 + 2 Mpix and 13 Mpix on the front. It also has a beautiful 6.53 "display with a resolution of 2340 x 1080 px for this price range.

The only "but" can be a MediaTek Helio G85 processor. On paper, it looks like a mighty average, but in practice it is characterized by lower energy efficiency than competing Snapdragons and may cause problems with stability of operation.

On this price shelf, however, occasional cropping is the norm, so there is nothing to worry about. If you have 1000 PLN to spend, you can spend 799 PLN on Xiaomi Redmi Note 9, and for the money saved you can buy a case and a fitness band.

Which smartphone to choose up to PLN 1,000 – Realme 6s

Realme 6s is the latest offer in this statement. The phone has just appeared on the market and on paper appears as one of the best-priced devices in its class.

What sets it apart from its rivals is the screen. It has a 6.5 "diagonal and a resolution of 2400 x 1080 px, but unlike other smartphones from this shelf, it is refreshed at 90 Hz, which gives the device the impression of incredible fluidity.

Even without 90 Hz, no one should complain about the lack of liquidity, because Realme 6s drives the MediaTek Helio G90T processor, supported by 4 GB of RAM and 64 GB of data space.

The whole is powered by a 4300 mAh battery, which may not be the largest in the range, but it is charged with 30W. The camera layout looks very similar to the above mentioned Xiaomi: 48 + 8 + 2 + 2 Mpix and 16 Mpix on the front.

All this is enclosed in a very nice housing with – interestingly – a fingerprint reader on the edge of the device, ideally under the thumb.

What may discourage the purchase will certainly be the lack of NFC for contactless payments – for many consumers a very important feature without which they can not imagine buying a phone.

What smartphone to choose up to PLN 1,000 – Motorola Moto G8 Power

Moto G8 Power has at least three arguments to win the hearts of buyers: great software, powerful battery and stereo speakers that play really fantastic for this price range.

As befits a Motorola smartphone, the software is pure Android 10 with Moto add-ons. Very light, pleasant to use cover, which is also very well optimized.

Combined with the energy-saving Snapdragon 665 and 5000 mAh battery, this translates into a quiet two or maybe three days away from the socket.

Nobody should also complain about the smoothness of work – Snapdragon 665 is a sufficiently efficient system to cope with virtually any challenge, especially in combination with 4 GB of RAM and 64 GB of data space.

The 6.4 "display with a resolution of 2300 x 1080 px also looks great.

Motorola Moto G8 Power cameras do not impress, but they are also not tragic. We have a 16-megapixel head sensor and three 8 + 8 + 2 megapixels. We take a selfie with a 16 Mpix camera.

Moto G8 Power has only one critical disadvantage – no NFC. If it wasn't for the contactless payment module, it would be my favorite in this statement.

Which smartphone up to PLN 1,000 to choose – Oppo A52

There are tastes and taps, but in my eyes Oppo A52 is the prettiest mobile device we can buy for PLN 1,000.

Available in black and mint, the housing looks really elegant and hides solid components.

The heart of Oppo A52 is the Qualcomm Snapdragon 665 processor, supported by 4 GB of RAM and 64 GB of data space. The whole is powered by 5000 mAh cells, which should be enough for two days of operation, even if Color OS – the Android 10 system overlay – is not the best optimized. From version to version it is becoming more pleasant to use and less littered with junk software, which is worth noting.

The screen has a 6.5 "diagonal and a resolution of 2400 x 1080 px, and we will unlock it – just like in Realme 6s – with a fingerprint reader on the edge of the housing. Similarly to the Moto G8 Power, the screen is flanked by stereo speakers, which is rare in this class.

Unlike Realme 6s and Moto G8 Power, however, there was NFC here. We will pay Oppo A52 in a stationary store, if we configure contactless payments.

On paper, the camera in Oppo A52 seems disappointing – well, like this, only 12 megapixels, while the competition has 4 times larger matrices? 8 megapixels on the front while the competition is 16?

Once again, we remind you: size is not everything. And the camera in Oppo A52 belongs to one of the best in the class, they take pictures at the phone level of several hundred zlotys more expensive.

Thus, Oppo A52 basically has no critical flaw that could deter consumers from buying. For the price range, Oppo A52 is a complete smartphone.

What smartphone to choose up to PLN 1,000 – Huawei P40 Lite

Finally, a smartphone for the brave. It is distinguished from the rest of the competition by the fact that … we won't find Google services on it. No Maps, Gmail, Google Pay, Play Store – all that we expect from an Android smartphone.

As a result of the trade war between China and the US, Huawei lost access to Google services. So Huawei P40 Lite goes to customers with the Huawei App Gallery original store, which admittedly the number of applications is constantly increasing, but there are not even a fraction of them as in the Play Store.

Of course, you can be tempted to manually upload Google services, but it is a lottery – each of the "patents" that have so far allowed , after a short time stopped working. So it's safer to assume that when buying Huaweia P40 Lite we buy a phone without Google.

However, if someone does not mind, and the applications contained in the Huawei App Gallery are sufficient for life – Huawei P40 Lite is probably the best phone we will buy for PLN 1,000. Even if Google services were installed on it, the producer would have valued it at PLN 1,500, because it's good.

The 48 + 8 + 2 + 2 Mpix cameras on the back and 16 Mpix on the front take some of the best photos in this segment.

The Kirin 810 processor combined with 6 GB of RAM and 128 GB of data space provides the best in the segment smoothness of operation.

The screen has 6.4 "and a resolution of 2310 x 1080 px, and looks really nice, like the rest of the design.

The battery capacity is a bit disappointing. 4200 mAh is enough for the whole day of work, but rather not more.

Huawei P40 Lite can also occasionally be purchased from operators who are eager to add subscription offers.

If it wasn't for Google's services, we could recommend right and left. However, due to the lack of Google services, we say – it is an offer for those who are aware of its limitations.

Which smartphone should you choose up to PLN 1,000? TOP 5 recommended models for June 2020

https://ift.tt/3eUmb6w