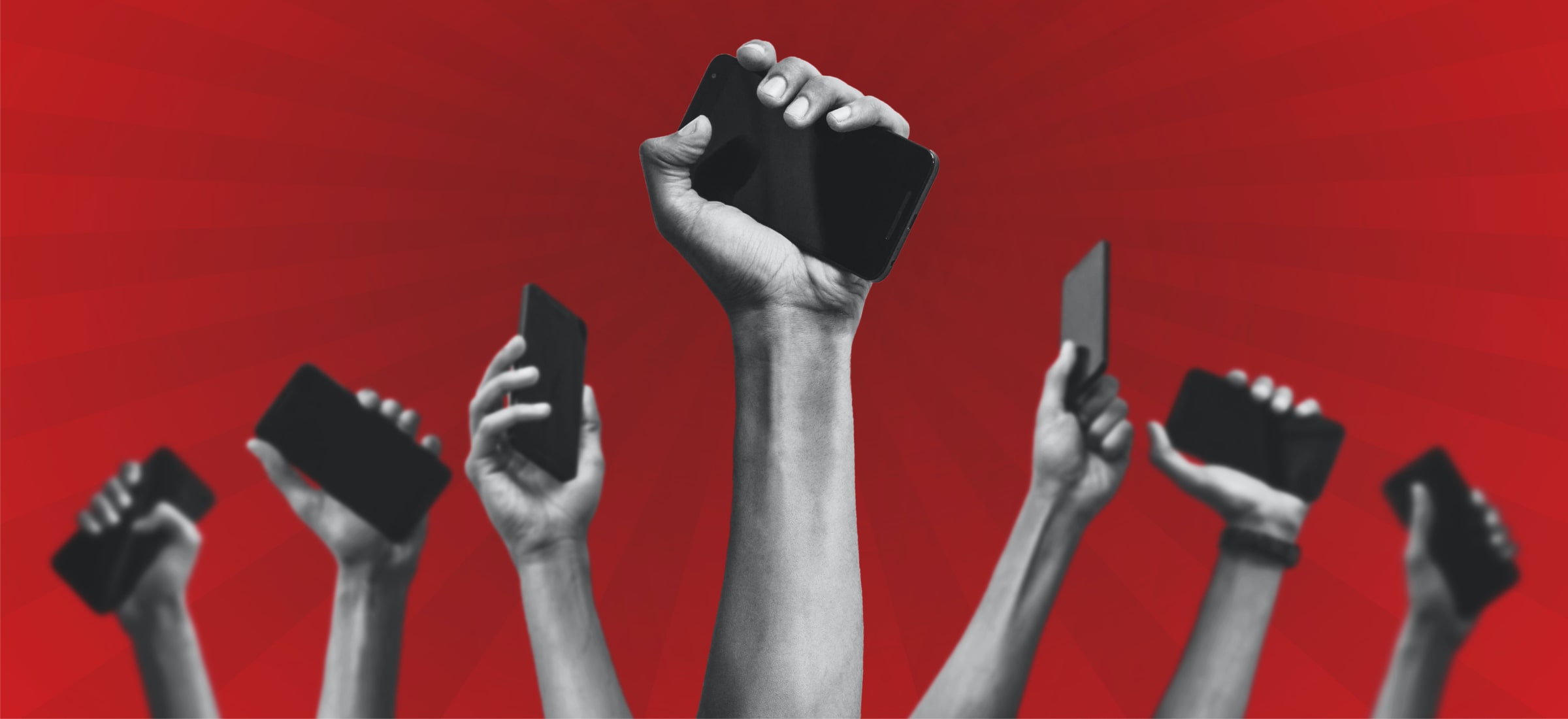 If you think that the Chinese mainly use Chinese phones, then you are wrong. Citizens of the Middle Kingdom – like citizens of the world – love Apple. And soon they will have to divorce him painfully.
Donald Trump relentlessly pursues his plan to strengthen the US economy by sabotaging its main rival. Consumers are backfiring as a result of the ongoing US-China Cold War. After all, China is called the world's factory – the lion's share of products and almost all electronics are produced there. The President of the United States, rightly or wrongly, is struggling to change this balance of power.
For now, this war directly translates into the interests of the typical electro-gadget enthusiast in only one way. You should reconsider the desire to buy new Huaweia phones and tablets. The sanctions imposed on this Chinese manufacturer prevent it from doing business with American companies – including Google. This means that these devices are devoid of Google services such as Maps, Play Store, YouTube or Gmail. Instead, we have Huawei Mobile Services – which may not suit everyone. I won't even mention the difficulties the company has with building modern processors .
Huawei has become much less attractive to the Western consumer. However, the Chinese do not have to take revenge. The American president shot an American president in the knee.
The Trump administration is trying to make life difficult not only for hardware manufacturers. A plan was developed that would effectively remove all Chinese digital services from the US market. TikTok and WeChat must withdraw from the US market today . American companies can no longer do business with them – just like with Huawe.
Probably everyone knows TikTok or at least heard of it. Today, however, WeChat will be more interesting for us. The application launched on a phone from the western region acts as a communicator, not very popular in America or Europe. However, if we launch the same WeChat in China, we will discover that it is much more than an application. It's the entire platform.
WeChat is as important to the Chinese as Google is to us.

Matylda created sensational material about WeChat at one time. It is still up-to-date – I encourage you to read and expand your knowledge. In a nutshell, WeChat is a whole package of digital services that is extremely popular in China. It is worth bearing in mind that in this country, Google does not operate and its services are blocked. So WeChat rivals more with Microsoft or native Baidu. It is also an alternative to Facebook, not available in China. Through WeChat, the Chinese pay bills, order food and taxis.

It is an absolute giant – probably more important for a typical Chinese than for a European Google or Facebook. Certainly some of you are beginning to have a feeling where I am going. The sanctions imposed on WeChat mean that its owner can no longer do business with American companies. So it can't be billed with Apple Pay, it can't be offered in the App Store, and so on. Chinese iPhone fans are currently facing a similar dilemma as Polish Huaweia fans. In fact, it is even worse – after all, on Apple phones and tablets it is not possible to use other services for applications than those from the manufacturer, and you cannot install programs from sources other than the one, American, official one.

China is the most important market for Apple today.

In the last quarter alone, it conquered another portion of this extremely lucrative and absorbent market, which translated into revenues of $ 9.3 billion. from the sale of devices alone – not counting commission from digital purchases. Its partners in the Chinese market include Alibaba and JD.com, among others. Two months ago, as a result of a sale in the last of the above-mentioned retail chains, Apple China broke its record, selling devices worth a total of USD 72 million … in one day.

It is not true that the Chinese consumer primarily buys Chinese goods. The Chinese are actually used to native digital services – but mainly due to the official blockade of Google and Facebook. Microsoft 365 and Apple devices are just as eagerly chosen there as everywhere else. It's the Android gap with Play Services and Western social media that's being filled by Chinese companies. To date, 210 million iPhones have been sold on the Chinese market. Only Huawei (25 percent of the market) has a stronger position in China. Depending on the quarter, from 17 percent. up to 25 percent iPhones sold worldwide were purchased in China.

According to research by Kuo Ming-chi, an analyst known to Apple fans, if WeChat disappears from the App Store, global revenues from iPhone sales will fall by about 27 percent. Proceeds from the sale of other equipment (Mac, iPad, AirPods and the rest) by about 20 percent.

Moreover, Weibo – the Chinese equivalent of Twitter – conducted a poll in which only one was asked: WeChat or the iPhone. At the time of putting this text for publication, 95 percent. out of 1.2 million Weibowiczs who spoke, indicated WeChat.

Apple is sacrificed to the greater good.

We lack the economic and geopolitical competences and knowledge to assess the viability of Donald Trump's policy. It is highly likely that such a xenophobic and aggressive strategy will have the desired effect of becoming independent of the Chinese power, which already has enough power today to dictate conditions to other powers. It is possible that the Western economy will benefit from this. I will not fool myself into trying to judge all the confusion.

For now, we can focus on the facts. And these show that Western consumers have a smaller choice of products on the market in connection with the sanctions imposed on Huaweia, mobile communication operators have difficulty working with a strategic infrastructure partner (Huawei is a company primarily creating telecommunications infrastructure, smartphones are almost a hobby project) . And now the American Apple in financial terms is shrinking by a quarter only slightly. It doesn't look good so far.

Don't miss out on new texts. Follow Spider's Web on Google News .

Trump wants to hit the Chinaman, but it looks like he will knock out Apple

https://ift.tt/3eUmb6w