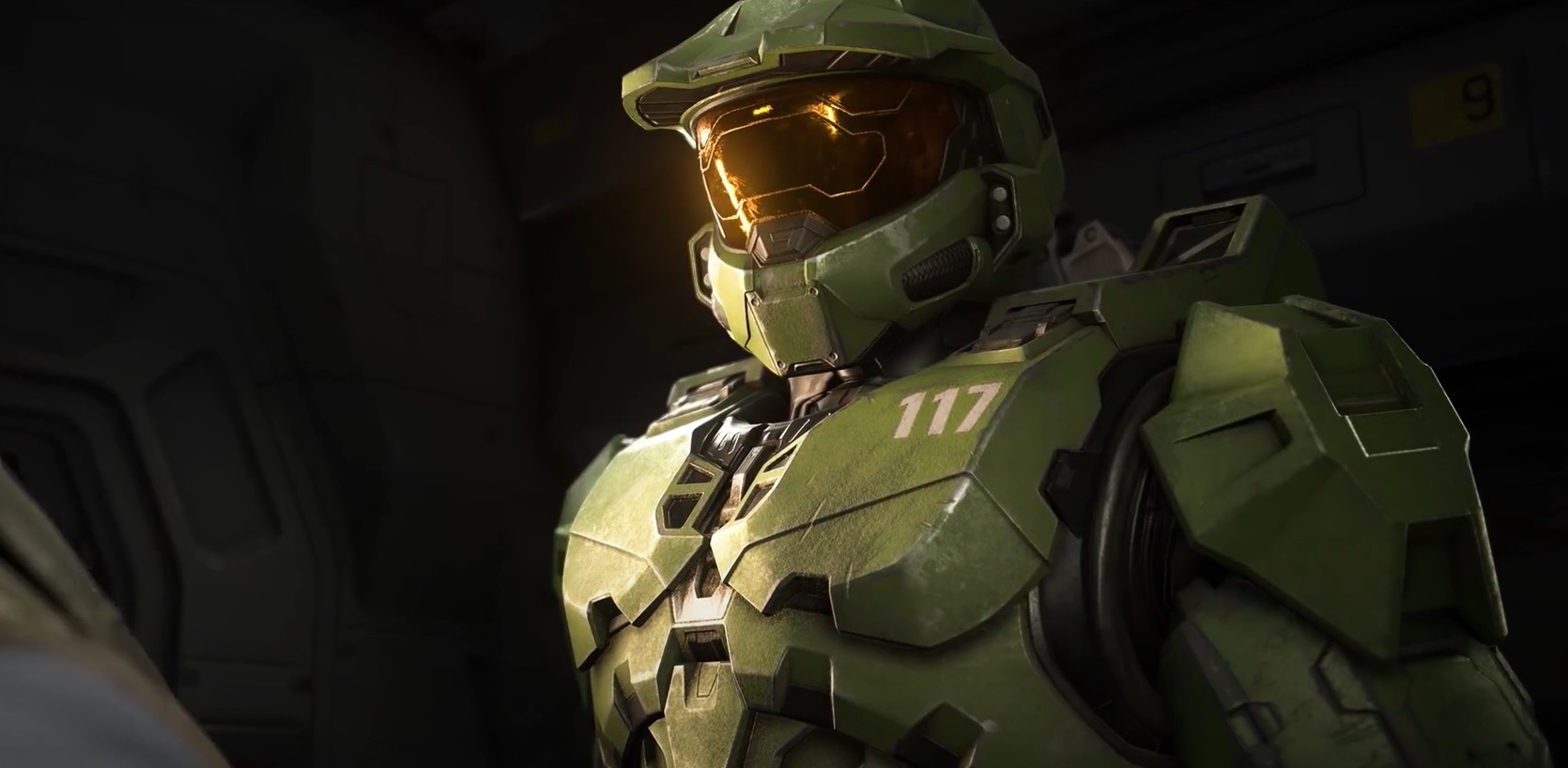 The Halo Infinite show was the most important part of Microsoft's presentation. Despite the broadcast of over 8 minutes of the gameplay fragment, many details about this game could have escaped you. We fix it , enriched with the knowledge gained on a closed panel with the producers of the upcoming title.
1. Halo Infinite will run in co-op split-screen mode.
This is great news. We will be able to go through the main campaign together with a friend. You do not need a second copy of the game or a network connection. The good old couch co-op is back in a big way. This is great news especially for older players who remember going through previous Halo games together.
Couch co-op in Halo Infinite will work from the premiere of this title on PC, Xbox One and Xbox Series X. No platform will be damaged or deprived of this possibility. It impressed me a lot.
2. Gameplay in 60 frames and 4K quality.
The 4K60fps format is to be the gold standard for games launched on next-generation consoles. Halo Infinite follows this coveted scheme, offering ultra-high-quality gameplay at 60 frames per second. One can only wish that other first-person shooters would offer similar parameters.
According to the developers' assurances, the 60 frames will also be preserved in multiplayer modes, as well as during the cooperative game of two people on a split screen. Thanks to this, the new Halo will always be dynamic and intense.
3. More exploration and hook line.
Halo Infinite will receive locations with a much more open structure. Land vehicles and flying ships will traditionally assist us in navigating this enlarged sandbox. At shorter distances, however, a line with a hook will perform better, similar to many action games.
With the help of the rope, we can get to difficult places, climb up or jump over a chasm. The creators announce that exploration with this gadget will be an important part of Infinite, although the heart of Halo will of course still be dynamic firefighting. Interestingly, the lines can also be used as weapons, e.g. by attracting exploding barrels.
4. Master Chief the only protagonist.
Remember the narrative experiment with Halo 5: Guardians? There, players were given two playable heroes. The already cult Master Chef, as well as Jameson Locke who is chasing him. In my opinion, the experiment was successful, while juggling with perspective was one of the most interesting elements of the campaign. But it seems that I was in the minority.
Halo Infinite is to focus entirely on the adventures of Master Chef. Although the popular video game hero will meet several friendly NPCs on his way, we are not going to jump into any of them. Anyway, who would want to switch to being the most popular Spartan in our besieged galaxy?
5. Halo Infinite will be nicer… in the future
Many players watching the Microsoft conference were disappointed with the visuals in Halo Infinite. Including me. It turns out, however, that the game will get prettier over time. Studio 343 has announced the implementation of raytracing technology into its work. However, this will only happen after the premiere of the space shooter.
Raytracing is a lighting technology that can change games beyond recognition. A good example of this is Minecraft, to which a variable daily system has been implemented with a simulation of the entire light environment in the sky. Halo Infinite is unlikely to receive an equally resource-consuming lighting system, but even spot ray tracing can do a lot.
6. Halo Infinite is a project for at least 10 years.
FPS producers ensure that after the premiere of Infinite we will not see the new Halo for many years. Instead, the current game for PC, Xbox One and Xbox Series X will be constantly developed with new features. It is about technologies, such as the previously mentioned ray tracing, but also about the content to be played.
Microsoft is gearing up for a really long Halo Infinite life. New story campaigns, new multiplayer modes, new weapons and arenas, seasonal content – the creators have a lot of possibilities to keep their production alive for many, many years. The lack of an active community shouldn't be a problem, in turn, given that Halo Infinite will land on Game Pass.
There will be a couch co-op in front of one screen! Six Things You Might Not Know About Halo Infinite
https://ift.tt/3eUmb6w