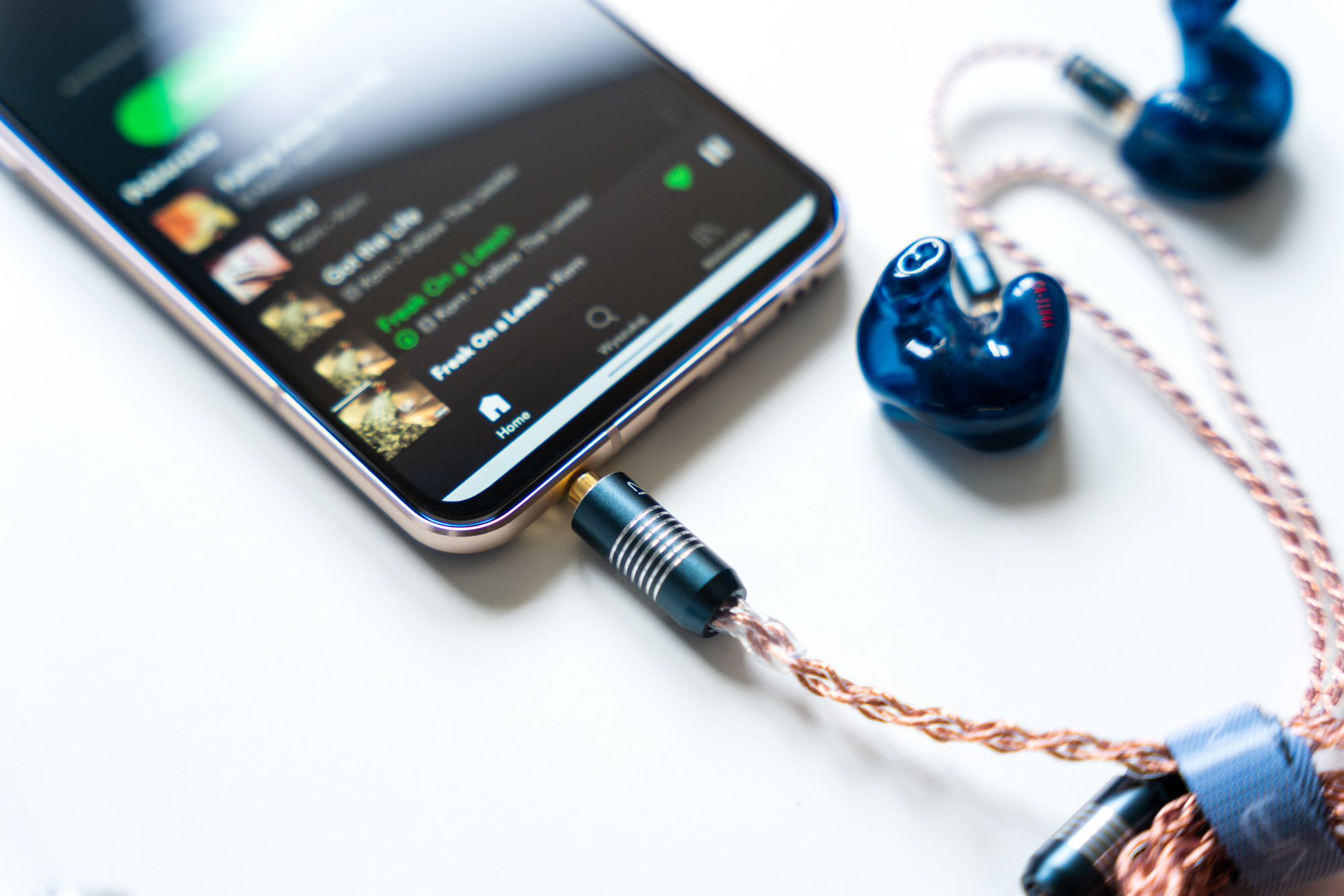 I have to admit my mistake. I have been claiming for years that removing headphone connectors from smartphones is a good and right decision. LG V60 ThinQ 5G convinced me to change my mind.
When Apple first removed the headphone jack from its smartphones, I saw it as a step in the right direction. Towards a wireless future.
Of course, the removal of the 3.5 mm jack was met with sharp opposition from the owners of the headphones, but after all … for them there were the Lightning connector adapters that were enough to plug into the current headphones to be able to connect them to the phone. There were also double adapters for those who wanted to charge their phone at the same time while listening to music. Many manufacturers have shown new models of wired headphones, finished with the original Apple connector.
Who would think that the wolf is full and the whole sheep.
Of course, Android devices followed Android. Over the past four years, fewer and fewer smartphones, especially from the top shelf, have been equipped with a headphone jack.
Unfortunately, as it happens in the fragmented world of Android, what was simple for the iPhone turned out to be terribly difficult for dozens of competition models.
Headphones with USB-C ended on the market are almost none. And when they appear, they often do not work, because e.g. the USB port on the smartphone does not have the contact in the right place. I will not forget the situation when one of the companies sent me two models of USB-C headphones for testing. I had 6 smartphones at hand. The headphones worked with one.
USB-C adapters to the 3.5 mm jack are also a river topic. We have adapters that are only analog signal adapters that are processed by the phone's DAC. We also have DACs that have a built-in and give the processed digital signal to the phone.
Of course, their compatibility depends on the particular model.
In other words – we have a complete mess.
LG V60 ThinQ 5G is the best phone for a music lover.

LG consistently holds the headphone jack in its smartphones and makes sure that it is not just a sound-processing hole in the housing, but the highest quality element possible, guaranteeing the best listening experience.

In the lower and mid-range models, LG smartphones have DTS: X technology, which digitally improves sound quality.

In top-of-the-range models, like the new LG V60 ThinQ 5G, it is a Quad DAC – a physical component of the audiophile class, taking sound processing to a completely different level. Specifically, this is the ESS Saber ES9219 system – much more powerful than the ESS Saber ES9218P V DACs used in previous models.

On the technological side, the Quad DAC in the LG V60 ThinQ 5G is a combination of a DAC and headphone amplifier that can power even large studio / audiophile headphones with high impedance. It also allows meticulous volume control – while most smartphones have a dozen / dozen degrees of volume control, LG V60 has as many as 75.

The amplifier can also automatically scale power supply for low and high impedance headphones.

The digital signal to analogue conversion (DAC) component allows playback of files with a depth of up to 32-bits and a sampling frequency of up to 384 kHz. It is many times higher quality than the one offered by CDs (16-bit, 44.1 kHz).

The Quad DAC in the LG V60 ThinQ 5G also supports a wide spectrum of the highest quality files: incl. FLAC, ALAC, DSD, but also the new MQA (Master Quality Authentificated) format, guaranteeing the recipients a truly studio recording quality. You can learn more about MQA from this text:

I've been rediscovering music for a week. The combination of Tidal Masters and LG V40 is a real paradise for music lovers

Together with the ESS Saber ES9219 system there is also software that allows you to meticulously adjust the parameters of the graphic equalizer and sound balance. Everyone can adjust the sound flowing from the headphones to their personal preferences, and the Quad DAC will make sure that the music sounds beautiful regardless of the EQ settings.

Just like during LG V40 tests, I have now renewed my subscription to Tidal Hi-Fi, as well as the newly created classical music service – Idagio.

I connected the best headphones I have – profiled Custom Art Fibae 7 – and immersed myself in the world of music.

The sound generated by LG V60 ThinQ 5G is unreachable for any other smartphone. I don't know how many external accessories you would need to connect to your phone to generate better audio. If we stick to mobile solutions, such as portable DACs for the Lightning connector, the LG smartphone wins with most of them.

I directly compared the playback of the same songs and files between the LG V60 and the iPhone 11 with a DAC FIIO i1 connected – it had no approach. Only costing PLN 500 FIIO Q1 mk II offers parameters that can compete with what LG V60 ThinQ 5G has built in the housing. And its use requires carrying a second device in your pocket, even larger than a phone that emits sound.

Concert hall in your pocket

As a result of successive removal of headphone connectors from smartphones, music lovers have been pushed to the side track in recent years. For producers today it is much more important to hit the tastes of amateur photographers or mobile players than people who value good sound.

Fortunately, this does not mean, however, that smartphones for the highest quality audio lovers have completely disappeared from the market.

Considering how far the vision of the domination of wireless headphones is and if wired solutions still offer better sound quality, headphone sockets should not disappear from our smartphones.

When the iPhone 7 debuted without a 3.5 mm jack socket, I imagined a future full of great playing wireless headphones and wired headphones with digital connectors, equipped with new features and better sound, thanks to the possibilities of new technology.

This future has not yet arrived and it does not seem that this will change soon.

I was wrong. The 3.5 mm jack should remain an integral part of our phones. But if it is to stay, it will not be a headphone jack of the highest possible quality. Such as the LG V60 ThinQ 5G.

* The material was created in cooperation with the LG brand

The wireless future has not come. The headphone jack should return to smartphones

https://ift.tt/3eUmb6w