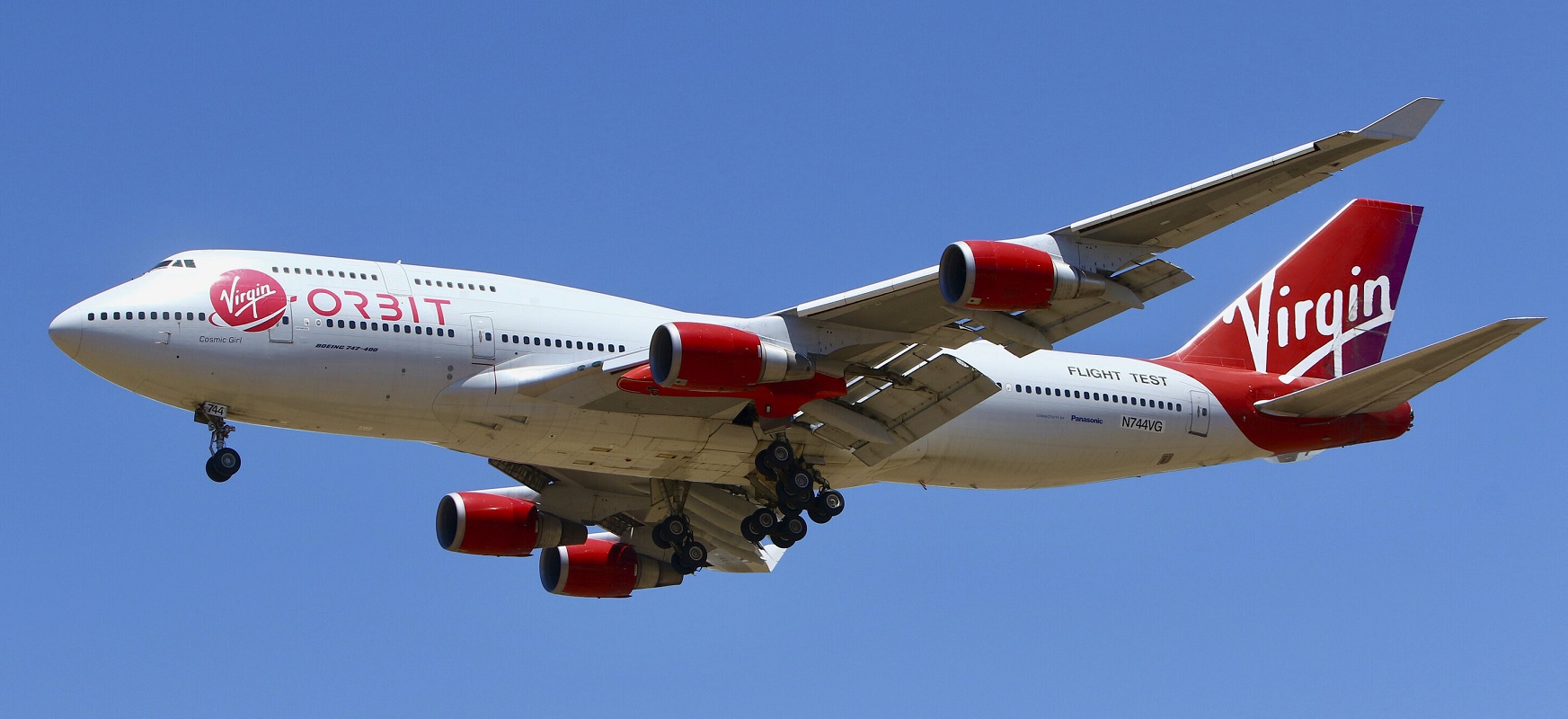 On Monday evening, Virgin Orbit, a company owned by billionaire Richard Branson, conducted the first launch test of a new rocket launched into the air under the wing of a Boeing 747.
The entire inaugural flight and the preceding preparations were reported on the company's official Twitter account. Everything went according to plan until the rocket was released from the catches under the plane bearing the name Cosmic Girl.
We confirm that we were able to free the rocket from the plane. However, the rocket mission was completed shortly after the flight began. Cosmic Girl and her crew are safely returning to base – it was written on Twitter.
The company has not reported so far what caused the discontinuation of the mission of the rocket on which the test satellite was located.
Will Pomerantz, Vice President of Virgin Orbit, stressed before the flight that half of the first test flights ended in failure.
The above recording presents a test rocket release 10 months ago.
Regardless of what and how many times we would check, there are always questions at the end, whether we thought about everything, whether there were any gaps or deficiencies somewhere. And we can only find out by doing a test flight – says Dan Hart, CEO at Virgin Orbit.
A modified Boeing 747 called Cosmic Girl took off yesterday from the Mojave Air and Space port north of Los Angeles and headed for the ocean.
The rocket, released from under the hull, was to fall freely for a few seconds, then fire the first two engines and headed south to place the demonstration charge in low Earth orbit.
Good morning, world! Today is a momentous occasion for the Virgin Orbit team: operations for the first orbital launch demonstration of our LauncherOne rocket are well underway. 🚀 pic.twitter.com/P51cYc1nFi

— Virgin Orbit (@Virgin_Orbit) May 25, 2020
The purpose of the flight was to collect data for each take-off and flight stage, rather than placing the satellite in orbit.
The development of the 21-meter LauncherOne rocket and aircraft took Virgin Orbit over five years. It is not yet known whether the failure of the first flight will delay the company's work schedule. Currently, six more rockets are being built in the factories.
Our engineers are already working hard on analyzing the test data and we hope that as soon as possible we will be able to make another attempt – the company said on Twitter.
Ultimately, Virgin Orbit plans to use the rocket to send low-level small satellites to orbit from the size of the toaster to the size of the fridge.
The LauncherOne test failed
https://ift.tt/3eUmb6w