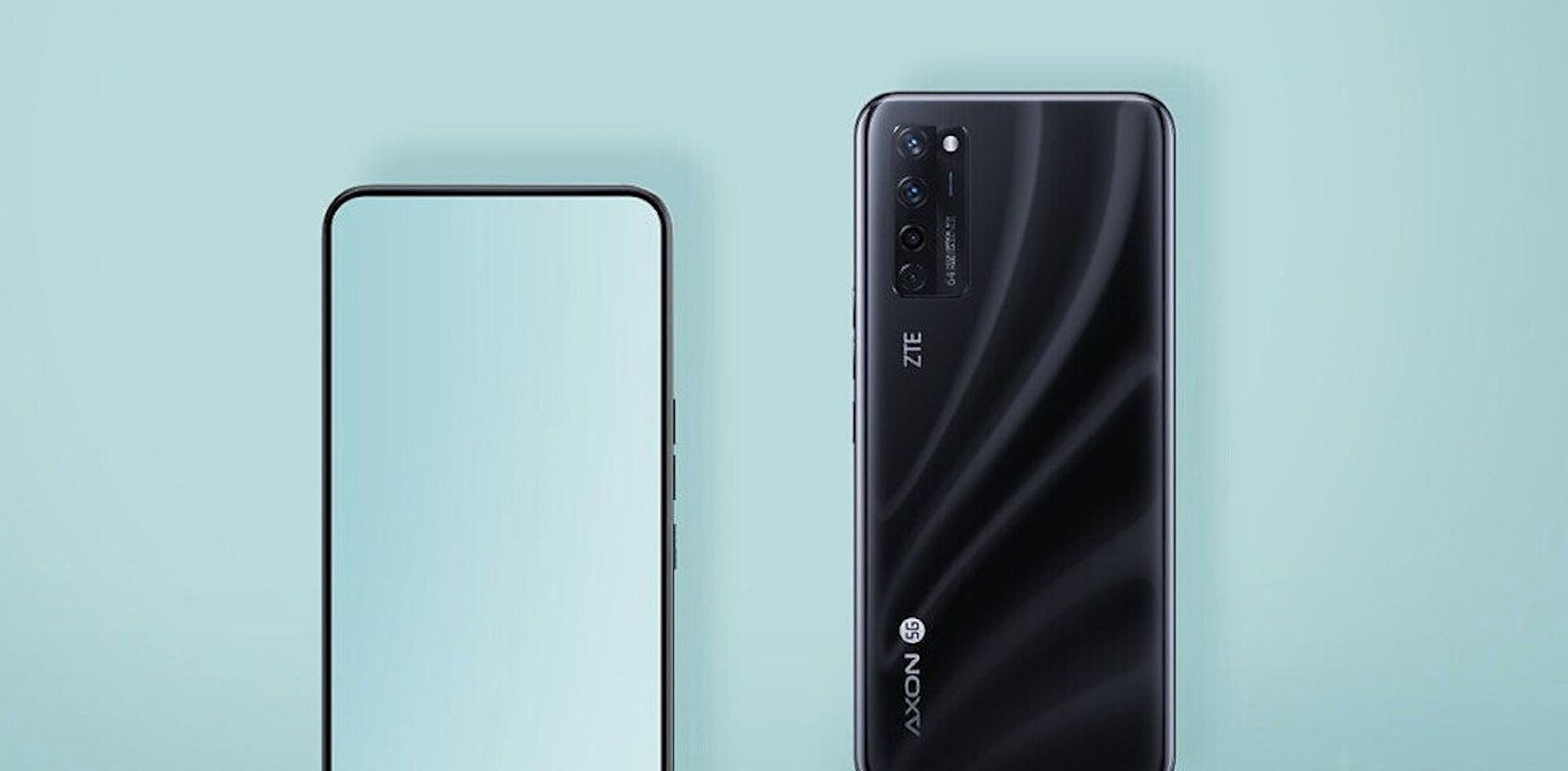 As announced, they did so. ZTE has just shown the world the first smartphone with a webcam under the screen. Not a design or a prototype, but a finished device that has just gone on sale.
ZTE just showed its new Axon 20 5G smartphone. It is a mid-range equipment that does not stand out in terms of parameters, but it has a unique selfie camera. It is placed under the OLED screen, so it is completely invisible. While taking photos, the screen is locally blank to let the light in.
Engineers from Samsung, Xiaomi and several other companies worked on such a solution, which resulted in numerous prototypes made available at technology fairs and shown in the social media. However, ZTE was the first to implement the new technology in a commercial product that hit the market.
What else can ZTE Axon 20 5G do?
The smartphone has a large OLED screen with a diagonal of 6.92 inches with a built-in fingerprint reader. Such a large surface, undisturbed by a note or camera islands, must make a big impression.
Inside there are components from the upper mid-range. We have a Snapdragon 765G processor with 5G network support. We also have a choice of two memory versions: 6 GB RAM and 128 GB or 8 GB RAM and 256 GB for data. Both have a microSD card slot.
The battery is 4220 mAh. On the back there is a system of four cameras, the main one has 64 megapixels, and there is an ultra-wide-angle camera with a resolution of 8 MP and two supporting cameras: a depth sensor (2 MP) and a macro sensor (2 MP).
In turn, the front camera has a resolution of 32 megapixels.
A completely new technology makes its debut on a smartphone for PLN 1,200. Can be? Can be!
ZTE Axon 20 5G is now available for sale on the Chinese market, where it was priced at 2,198 yuan, which is the equivalent of about PLN 1,200. For now, we do not know anything about distribution in Poland or even in Europe, but the Polish branch of ZTE exists and works, so it is possible that the smartphone will officially go to the Vistula River.
Thus, Axon 20 5G begins the era of complete unification of the appearance of smartphones. Even today, looking at the front of the devices, it is difficult to recognize a specific model. When the smartphones get rid of the islands and indentations in the screen, they will become identical. The new solution, however, is technologically impressive, the more so that under the screen there is a whole range of elements: a webcam, light sensors and a fingerprint scanner. It's impressive.
Don't miss out on new texts. Follow Spider's Web on Google News .
The first smartphone with a webcam under the screen is already here. This is the ZTE Axon 20 5G
https://ift.tt/3eUmb6w