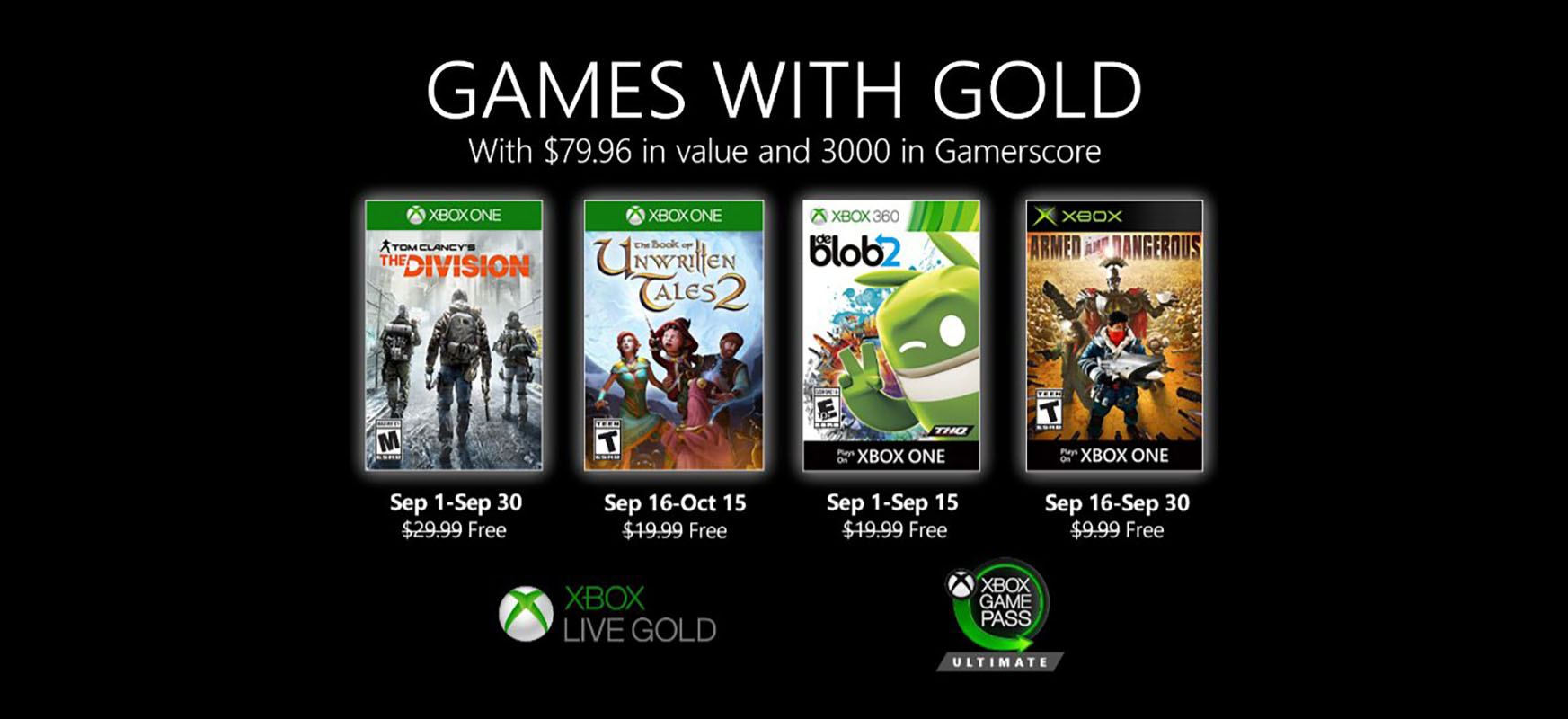 As every month, Microsoft grants subscribers to Xbox Live Gold and Xbox Game Pass Ultimate access to four new games at no additional charge. One of them is a real hit.
An Xbox Live Gold subscription entitles owners of Xbox consoles to play in multiplayer mode, provides access to four games a month without any further fees and to regularly offered promotions and discounts. September is coming, so Microsoft announces new games that will be distributed to Goldowicz every month. Xbox Live Gold is also included in the Xbox Game Pass Ultimate .
As always, four games will be available. Two on Xbox One – we will have permanent access to them, as long as we pay the subscription. Two for previous generations of Xbox consoles and compatible with Xbox One – we get these forever. Importantly, the games must be picked up at a certain time. If we forget to do this, they will be lost.
Xbox –
Games with Gold for September 2020
Tom Clancy's The Division (Xbox One) – Available from September 1 to September 30.
You are part of the Division, an autonomous unit of field agents trained to operate independently. Your mission in this online shooter: save what's left and restore hope.
The Book of Unwritten Tales 2 (Xbox One) – Available from September 16 to October 15.
Time to continue the pastiche of the fantasy saga. We will join Wilbur, Ivo, Nate and Critter in another classic point and click adventure in the rogue land of Aventasia. We will help them fulfill their destiny. A destiny no one has yet written.
De Blob 2 (Xbox 360) – Available from September 1 to September 15.
It's a 3D platformer focused more on solving puzzles than on dexterity and reflexes. Our main weapon is … the color with which we infect the world around us.
Armed and Dangerous (Xbox) – Available from September 16-30.
Lionhearts – a swaggering group of rebels has a task, of course, save the world. Of course, we have to help them with this in this supposedly perfect parody from the Lucasarts masters.
The Division and three other games in September's Gold Games.