Three days from now the POCO X3 is set to launch here in the Philippines. Its features and specifications are being leaked throughout the web. So, what makes the POCO X3 so special? One of the cool answer is about its processor. That is why we're taking a deep dive into the capability of Snapdragon 732G.
It is important for us consumer to have a decent or more than decent processor for us to do our daily task in a convenient manner. Without a good processor we may experience lag, hang time, and we will become unproductive.
Benchmarks
One of the factors a tech enthusiasts are looking on a processor is its benchmark scores. So let me list down the scores of this processor from well-known benchmark institution.
Firstly, we have the Antutu Benchmark wherein the Qualcomm Snapdragon 732G scored approximately 300,000 (as advertised by POCO). In other words, it has a higher score than Mediatek Helio G90T, which has equal or more than 290,000.
Lastly, we have the Geekbench. The Snapdragon 732G scored 630 for the Single Core category. Meanwhile, its score in Multi Core is 1920. While its predecessor, Snapdragon 730G, has a score of 530 for Single Core, and 1720 for Multi Core.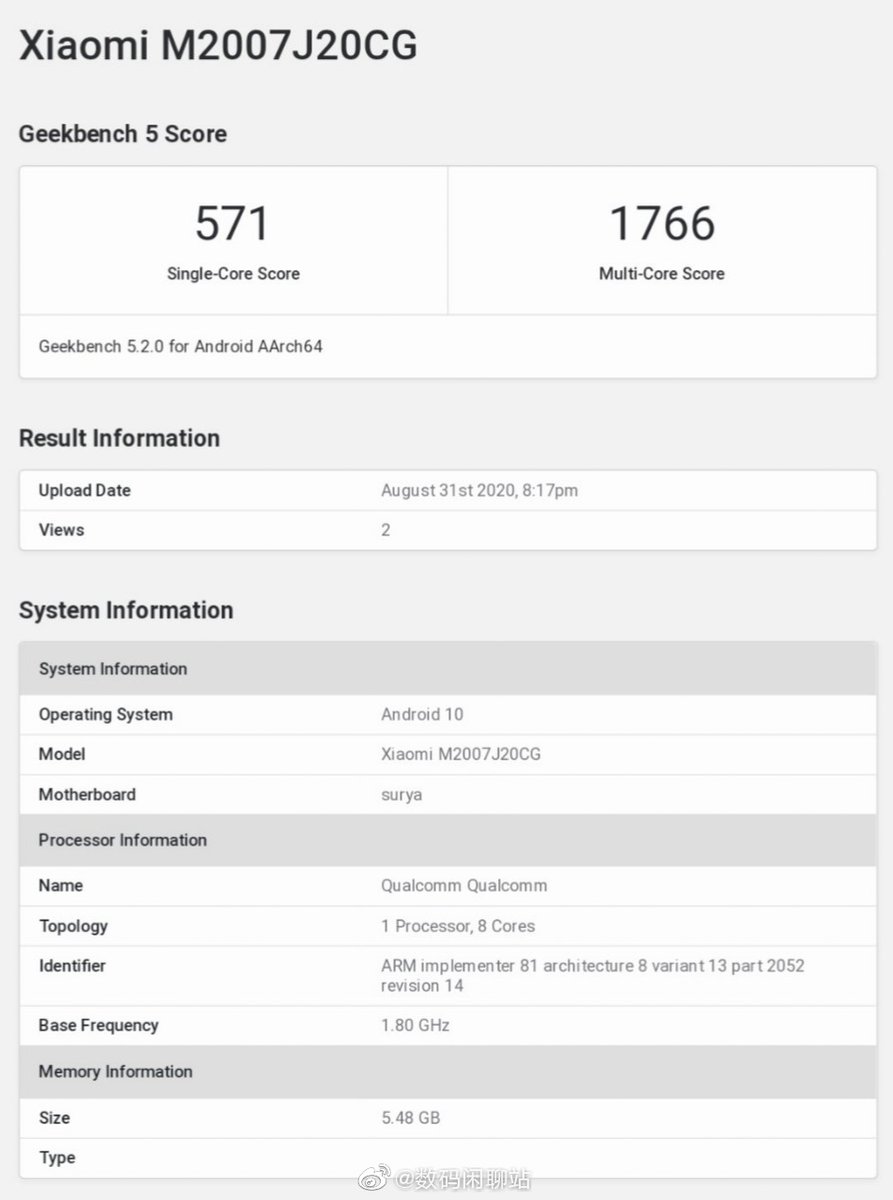 Performance
Now, we're taking a deep dive on its, so we can put the performance into theory.
The Snapdragon 732G has a clock speed up to 2.3 GHz. Just wanna share that this speed indicates how fast can a processor interpret the command of a user. In addition, its Adreno 618 CPU is up to 15% faster. Moreover, its AI performance, according to Qualcomm, is up to 3.6. Making it a very competitive in AI performance.
Read: XIAOMI TEASES MI 10T SERIES – A NEW 5G FROM XIAOMI
Now, since I was able to enumerate the things we should know about its performance, let's talk about the performance for the camera.
The Snapdragon 732G can record 4K Ultra HD at 30 frames per second. While it can record slow motion on 1080p at 120 frames per second and 720p at 240 frames per second.
Its image processing is Qualcomm Spectra 350. This image processing specs from the processor is to help processed an image in a more intelligent way. You can also watch our review of POCO X2 powered by Snapdragon 730G below to get a better idea on the performance of Snapdragon 732G.
Heat Disipation
Well, as of now we don't have any idea yet on how much heat it will incinerate. But, I just want to let you know that its predecessor 730G has heating test score of 42.1 degree Celcius. We can assume that the 732G will have more, less, or the same heating score with that of 730G.
Read: XIAOMI PHILIPPINES TEASES POCO X3
Gaming
I'm sure you're looking forward about its gaming capabilities. So now we're taking a deep dive on its gaming capabilities.
Let's start with a optimization. According to Qualcomm they collaborated with game developers to elevate the gaming optimization of Snapdragon 732G.
Secondly, stutter reducer. Yes, according Qualcomm it has a shutter reducer that reduce the stuttering by up to 90% when you're in-game to ensure you're enjoying your game in your most enjoyable way.
And then we have a Wi-Fi latency manager. This feature help your smartphone to reduce latency in connection by optimizing network settings and Wi-Fi configurations.
Lastly, like what I said the Adreno 618 is up to 15% faster. This feature will help the smartphone deliver about 30-35% faster graphics rendering and CPU performance. Source.