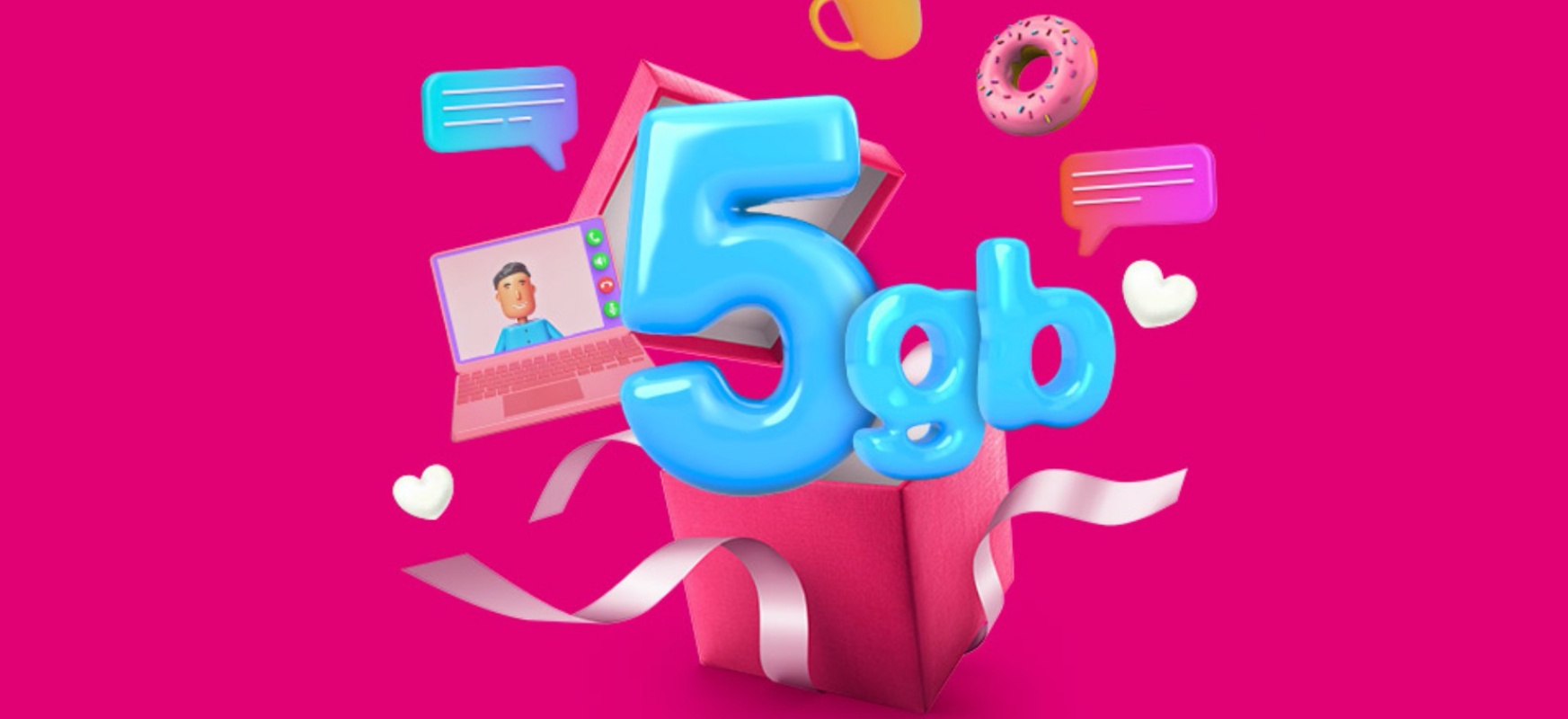 5 GB as a gift for T-Mobile customers. This is how the operator celebrates Friendship Day.
Every occasion is good to wish the best and give each other gifts. T-Mobile apparently thinks so too, because on the occasion of today's Friendship Day, the operator is distributing free gigabytes to its customers.
How to get a free 5 GB in T-Mobile?
The offer is available to customers of Fria MIX and pre-paid T-Mobile tariffs. The package can be activated once, from 28 to 30 July 2020. Free gigabytes on the account will be valid for one week in Poland.
You do not need to meet any additional conditions for activation. All you need to do is send a free SMS with the text "YES" to the number:
80401 – for pre-paid users,
80404 – for MIX subscribers with the Frii MIX tariff.
Prepaid T-Mobile users as part of monthly packages can use 20 GB each month in tariffs for PLN 25 and 30. While this will be a sufficient package for most users, for those who are passionate about network videos or die-hard Pokemon trainers in Pokemon Go, an additional 5GB will definitely come in handy. There is nothing else but to send a free SMS and enjoy the bonus data package.
T-Mobile is celebrating Friendship Day and is giving away free gigabytes
https://ift.tt/3eUmb6w