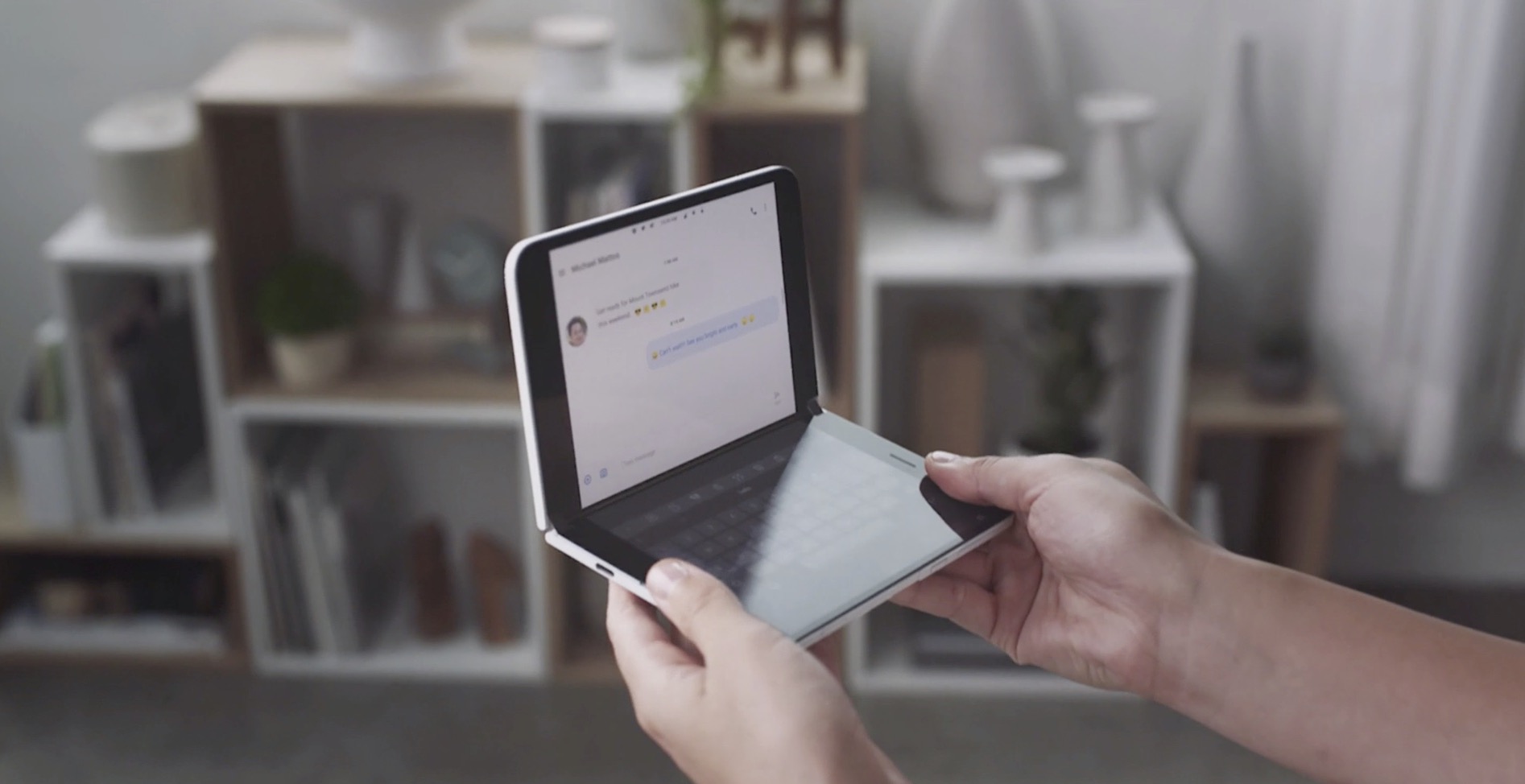 Microsoft's strange phone scares us with a very high price and very low availability. It also does not impress with its technical data. Although, according to the first people who used Surface Duo, it is impressive in other aspects.
Surface Duo is an interesting device, taking into account its originality. This equipment is a bit like LG phones with a case with an additional screen – although it is incomparably more slim and better equipped than the competitor. Microsoft's phone works under the control of Android 10. And, unfortunately, it does not use the latest and fastest processor, or a camera with decent parameters.
Microsoft itself admitted that the great camera was not the highest priority in creating the first-generation Duo, and the use of last year's processor reportedly allowed for longer battery life and more efficient heat dissipation. Regardless of whether we buy these explanations or not, Surface Duo will not be a sales hit. It has no right to be one, since it is available only in the United States – for 1.4 thousand. dol. In the context of this amount, we have the right to complain, especially about the camera.
What is Surface Duo ? The press is not allowed to talk about it yet. Fortunately, only the press.

Microsoft has already lent the first copies to American journalists. However, in exchange for early access to the device, they signed an NDA that is very common in the industry – they cannot write anything about the device until a set date, except for the possibility of showing off tests. Only the phone began to appear on the promotional islands of the first American operators. And yet every passer-by would not sign any contract.

In recent days, quite a lot of amateur first impressions with the device appeared on the Internet. Besides, not only amateur journalists who Microsoft did not lend the device to, also went to the operators' salons. Here are some of their interesting insights.

We supposedly knew the dimensions of Surface Duo, but live and so impressive with its slenderness.

The phone, despite its form and two displays in a folded position, should not be a chore to carry in your pocket. Of course, it is by no means as slim as typical flagship equipment of the competition, but due to its design, nobody expected it.