I was attracted by above image that shows in Mi Store official website and my interest in U1 8H multifunctional Xiaomi neck pillow starting from here.There is no doubt that the girl in the image is beautiful, but this is not the reason I like the pillow. I think Xiaomi pillow is a good use in siesta, especially I saw this girl hugging the pillow and sleep comfortably. It is very suitable for my nap in the office at noon. Of course, its function is more than that. Get it the cheapest here!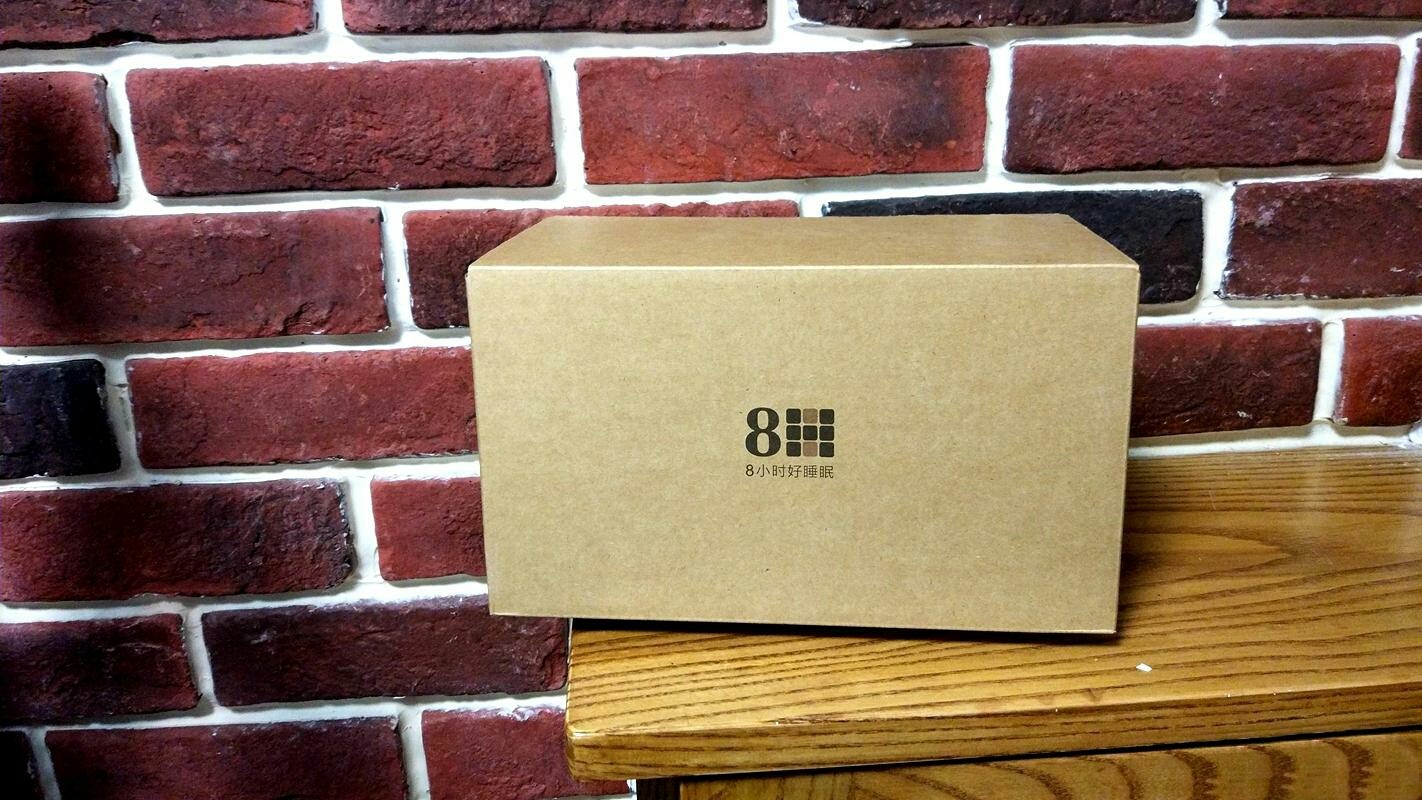 Packaging box with 8H Logo printed on the front, the box is quite small and the nursing neck pillow was folded and kept inside.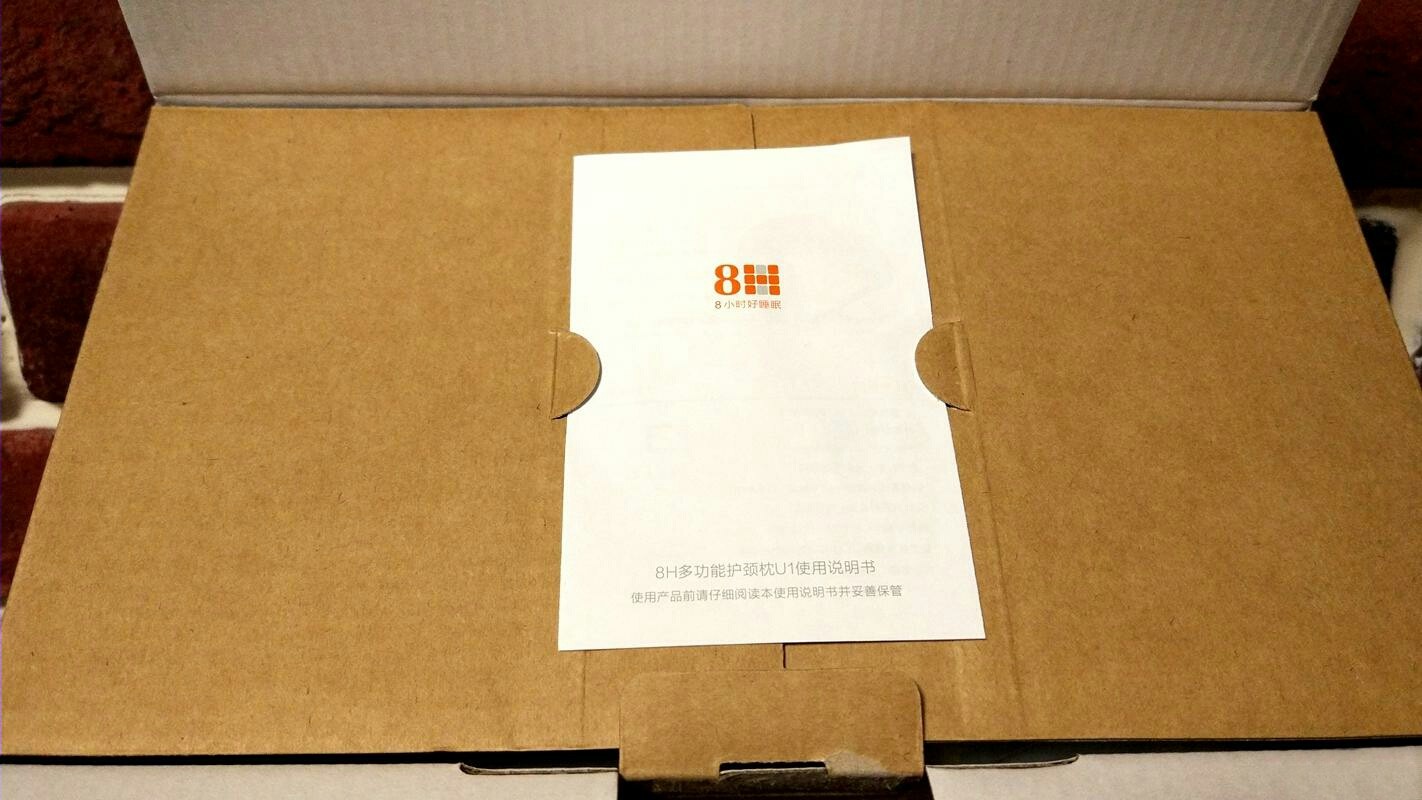 After unboxing, you can see a page of manual that describes few function for Xiaomi neck pillow.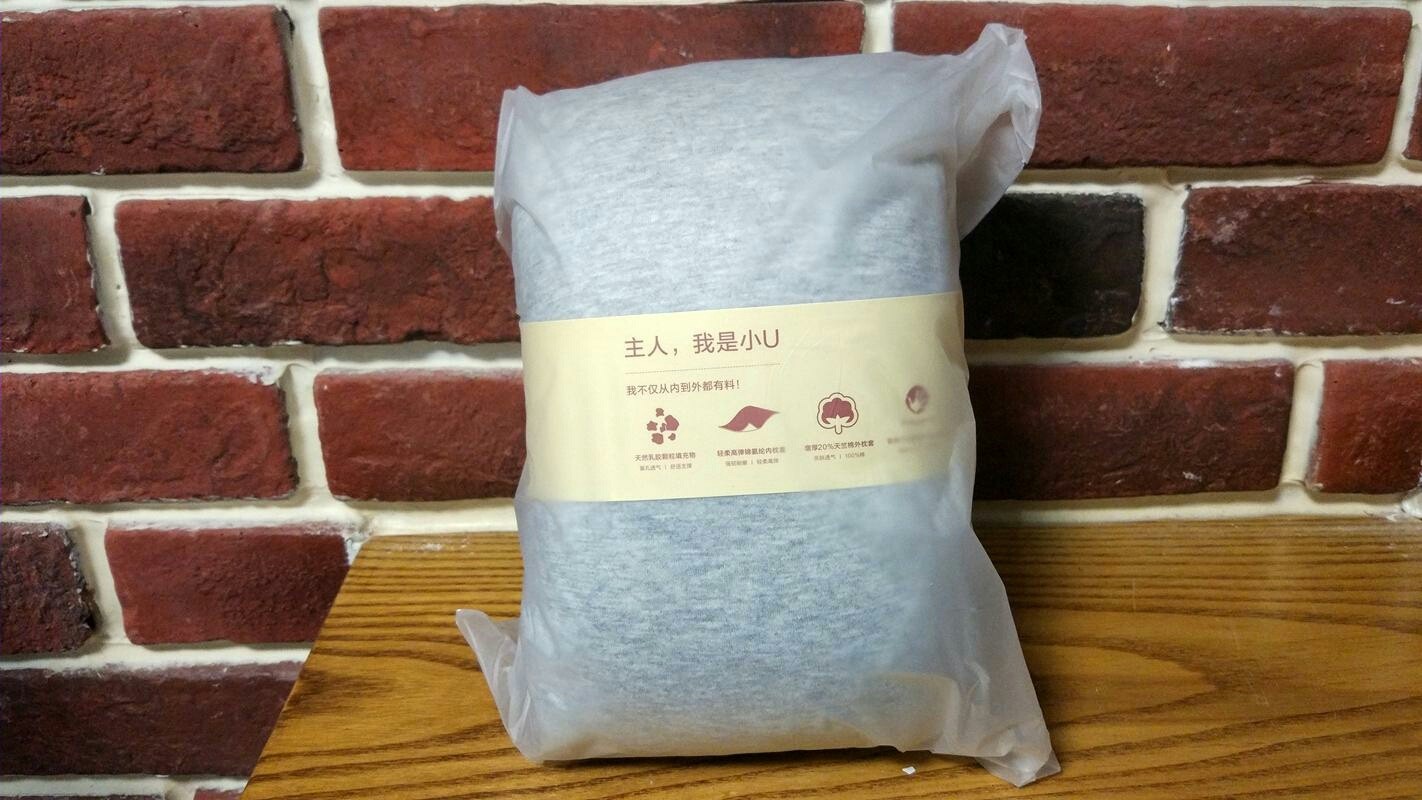 Inside the package, a small bag with a cute waistband in the middle. The Xiaomi nursing neck pillow is packed inside, people who have used 8H products before, certainly know that their latex elasticity is very good, it can expand to a large size.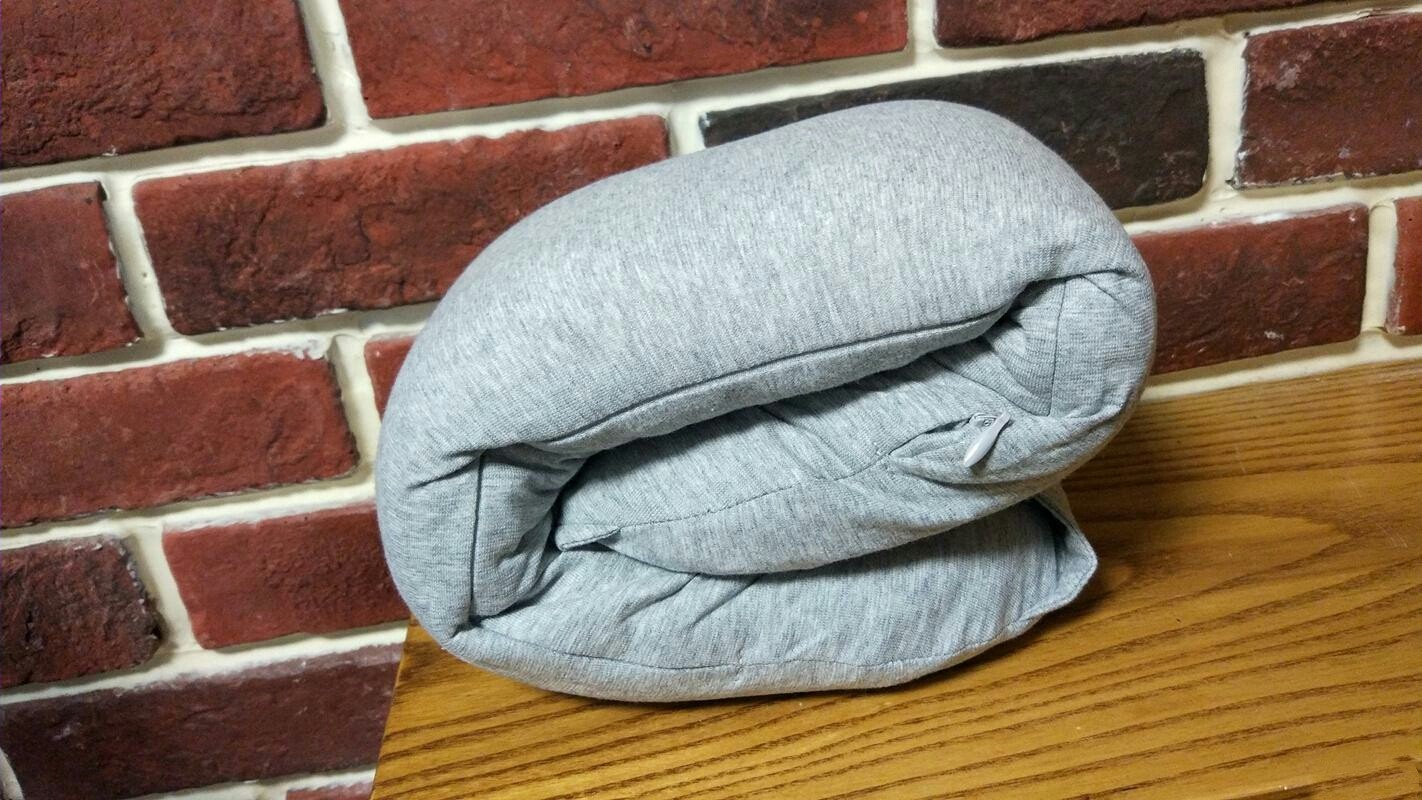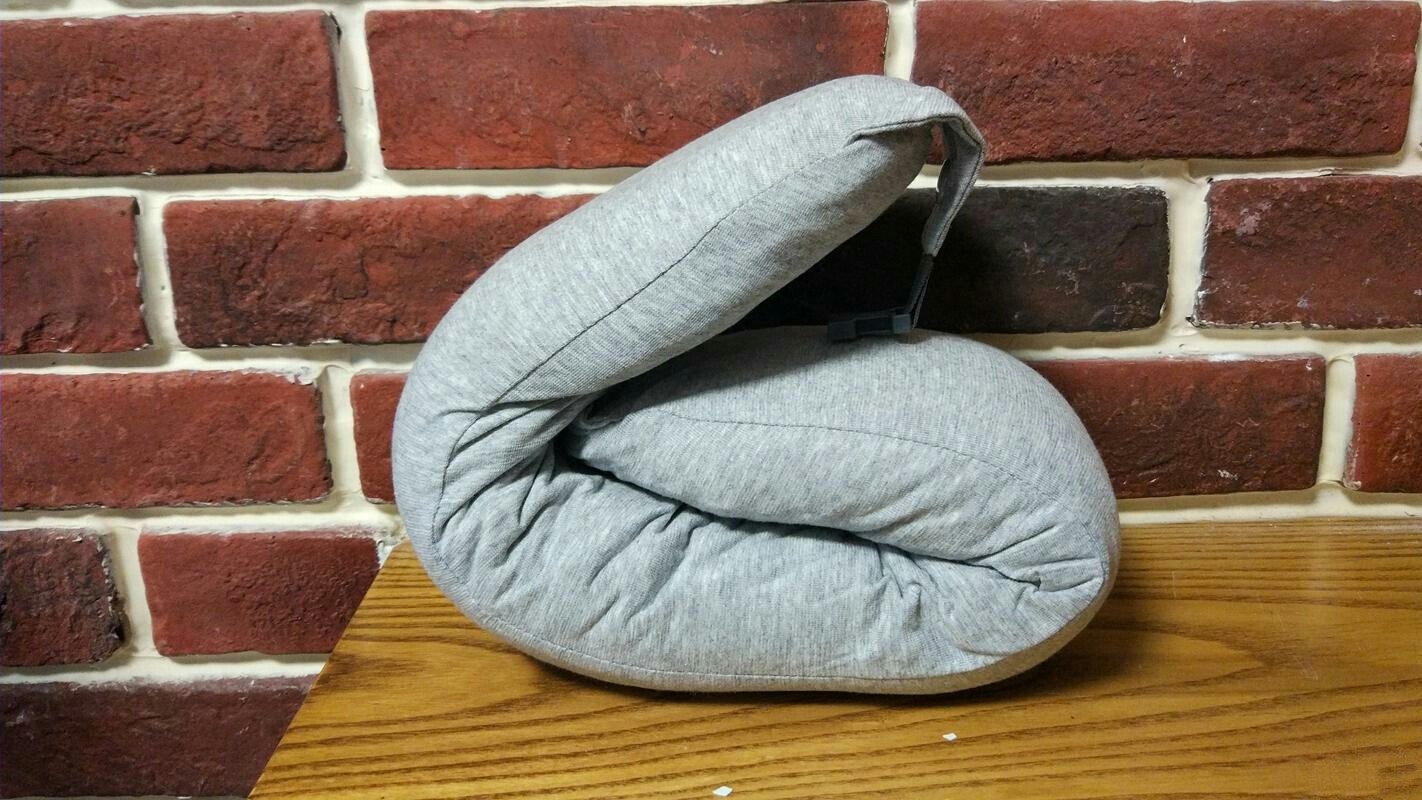 When you take out the pillow, it will slowly expand to a larger size. It is filled with 300g Thai natural latex particles that soft, comfortable and flexible. Base on my personal opinion, it gives you a similar sense of touch with 8H mattresses and pillows, maybe this products all made of same latex material.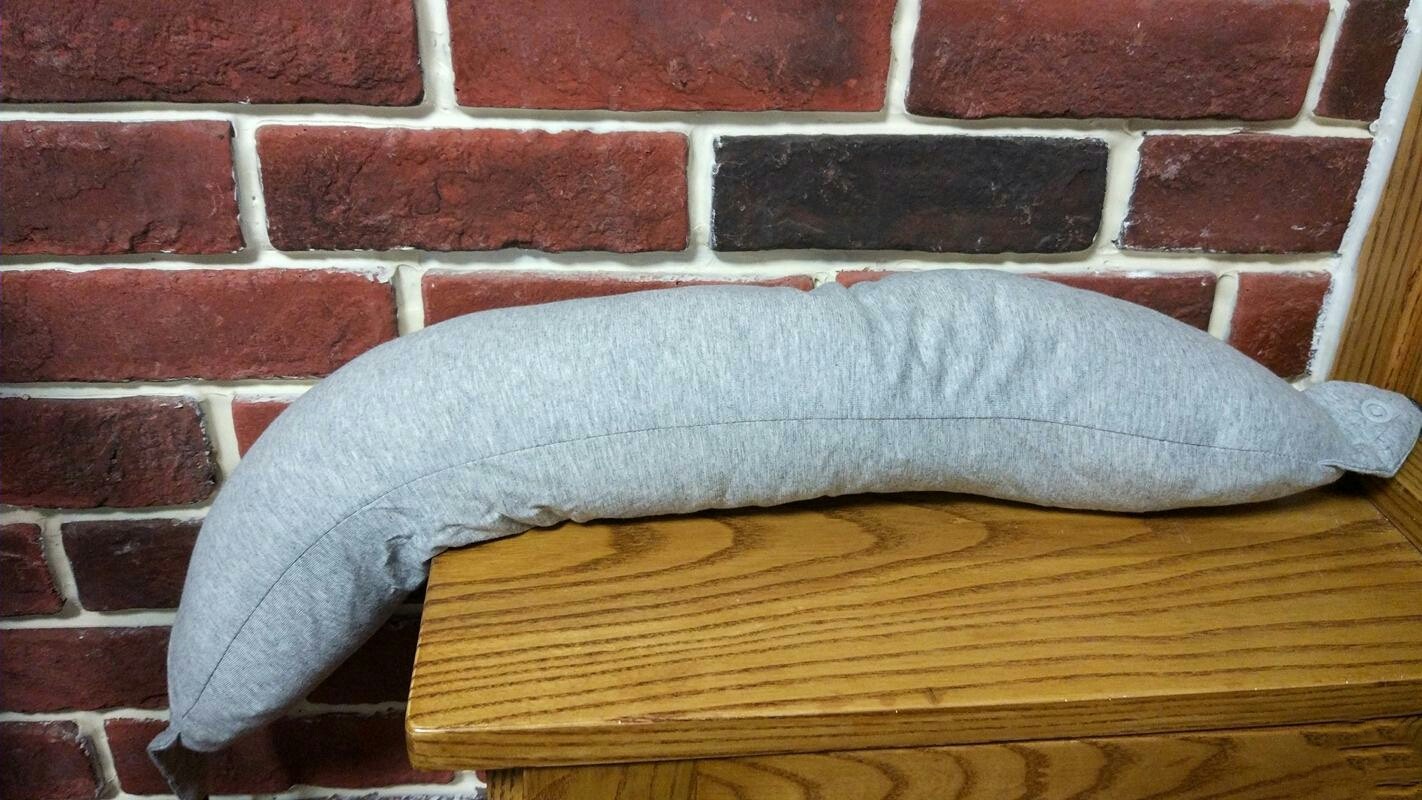 After it fully expands, product size is 640x165mm, approximately 3 times bigger than before. It looks like a caterpillar.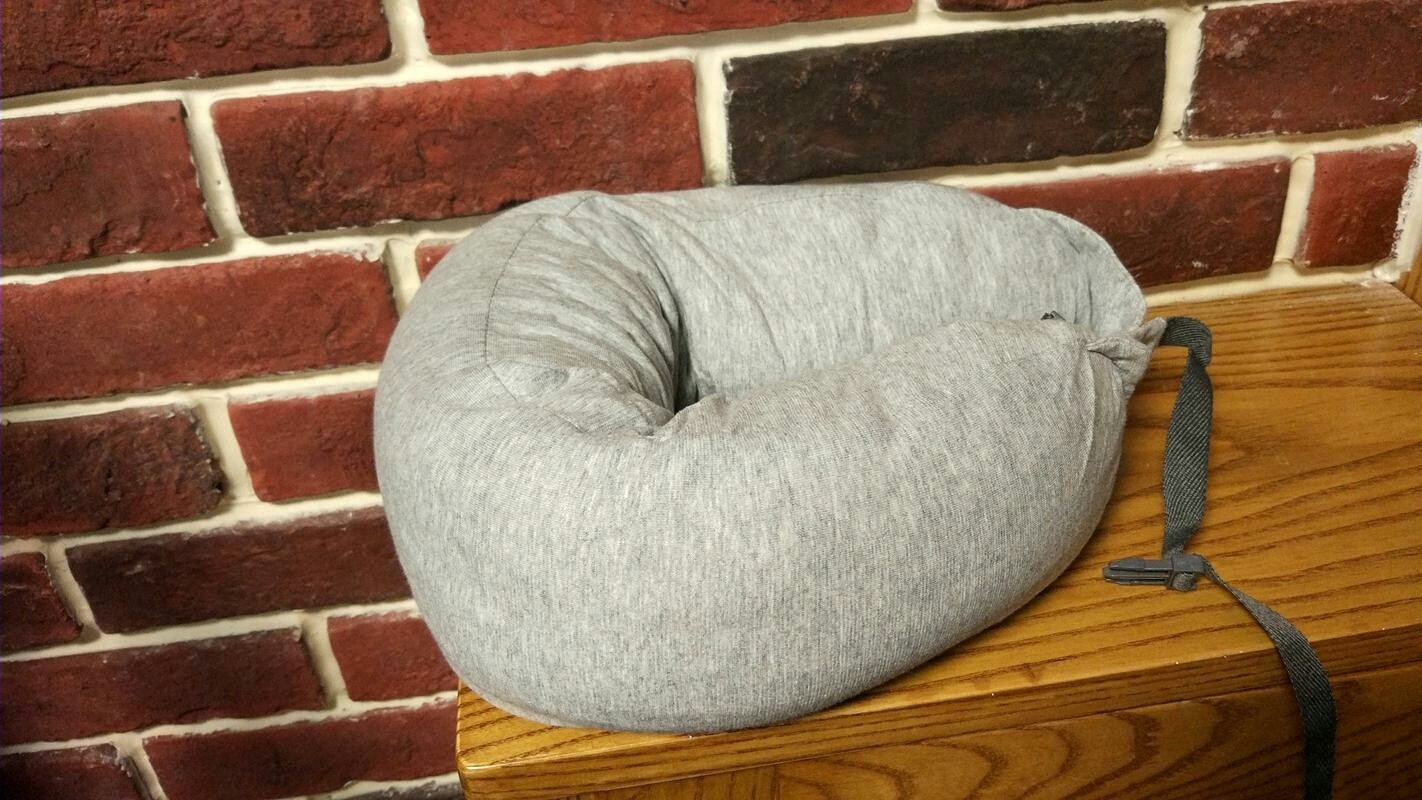 The pillowcase of the Xiaomi nursing neck pillow is made of high-quality Xinjiang Tianzhu cotton, this fabric is soft, breathable, high elasticity, sense of touch is good and skin-friendly. 160g of Tianzhu cotton fabric dyed first before knitting so it is not easy to fade away(Speaking of fading, I remembered the green Xiaomi rabbit nursing neck pillow, the color is too easy faded away, and now almost turn white), no formaldehyde and other harmful substances, healthy and comfortable.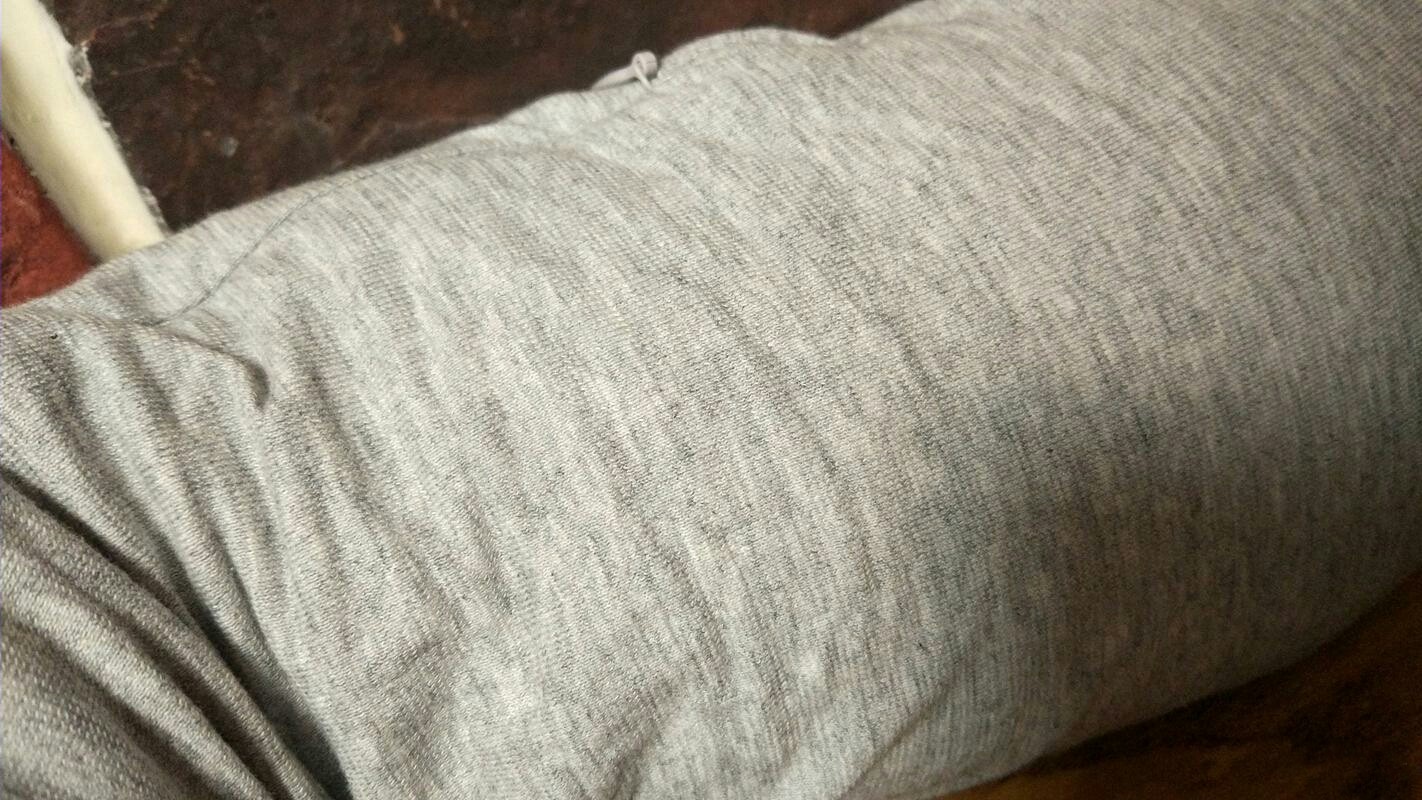 Details for the pillowcase, using the same Tianzhu weaving method as Muji brands product (according to the introduction on the official website, seemingly high-end product).This is to increase the breathability of the yarn at the same time, more resilient and elastic, and difficult to pilling.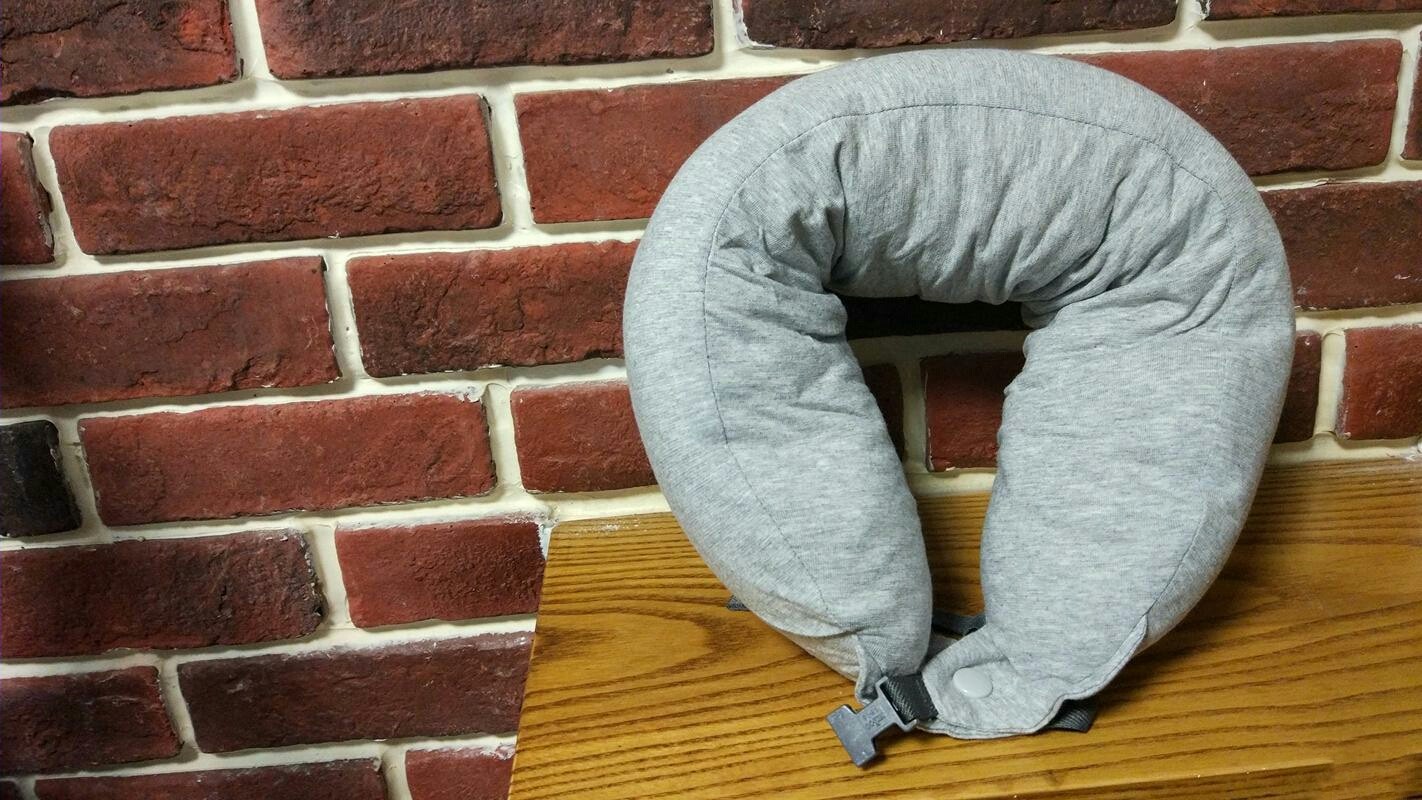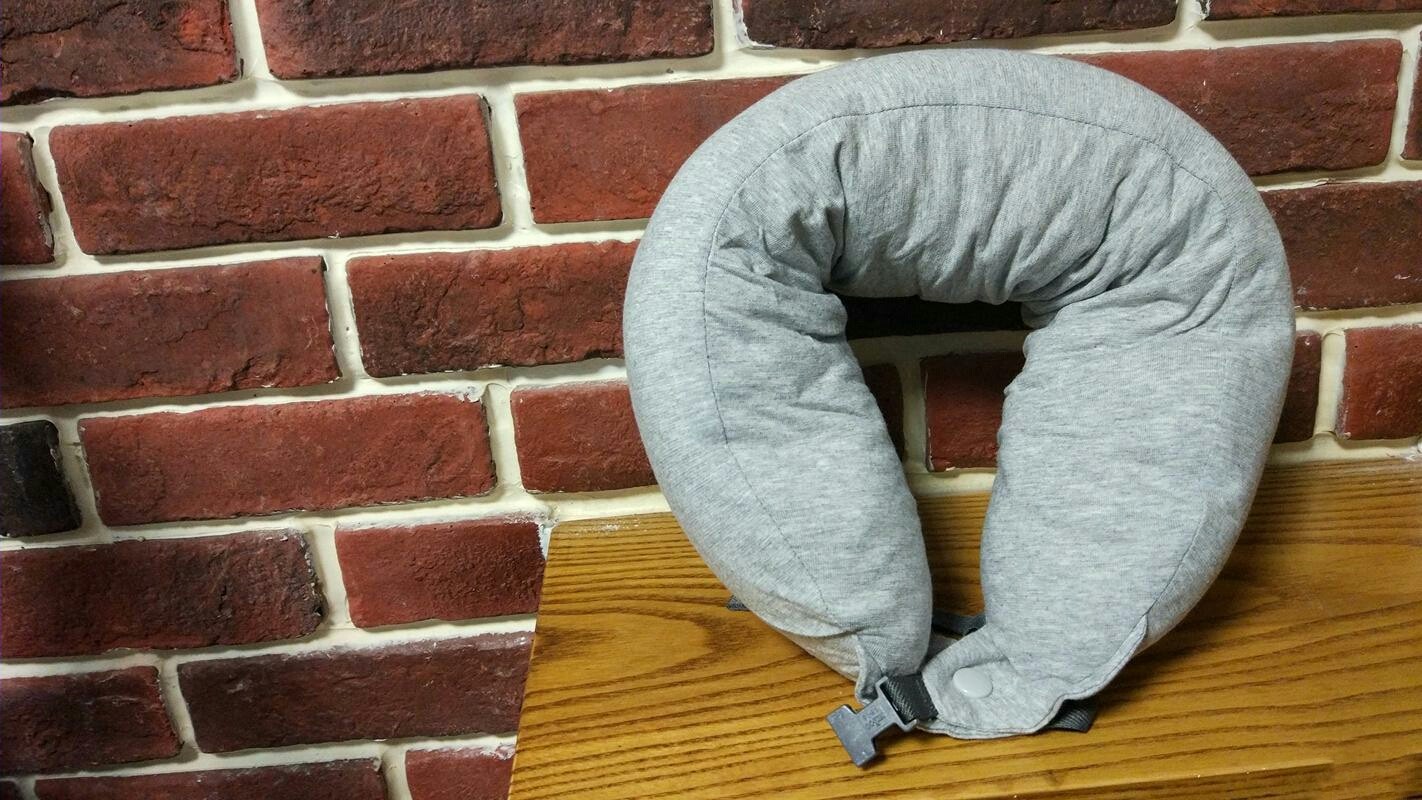 In addition, the pillowcase is adding Polygiene(a silver ion antibacterial agent from Sweden) during the spinning process, can effectively inhibit bacteria and prevent odor. Bacteria-free even repeated washing, keep your mind at peace. This Xiaomi neck pillow also received international certification, it is baby's skin friendly.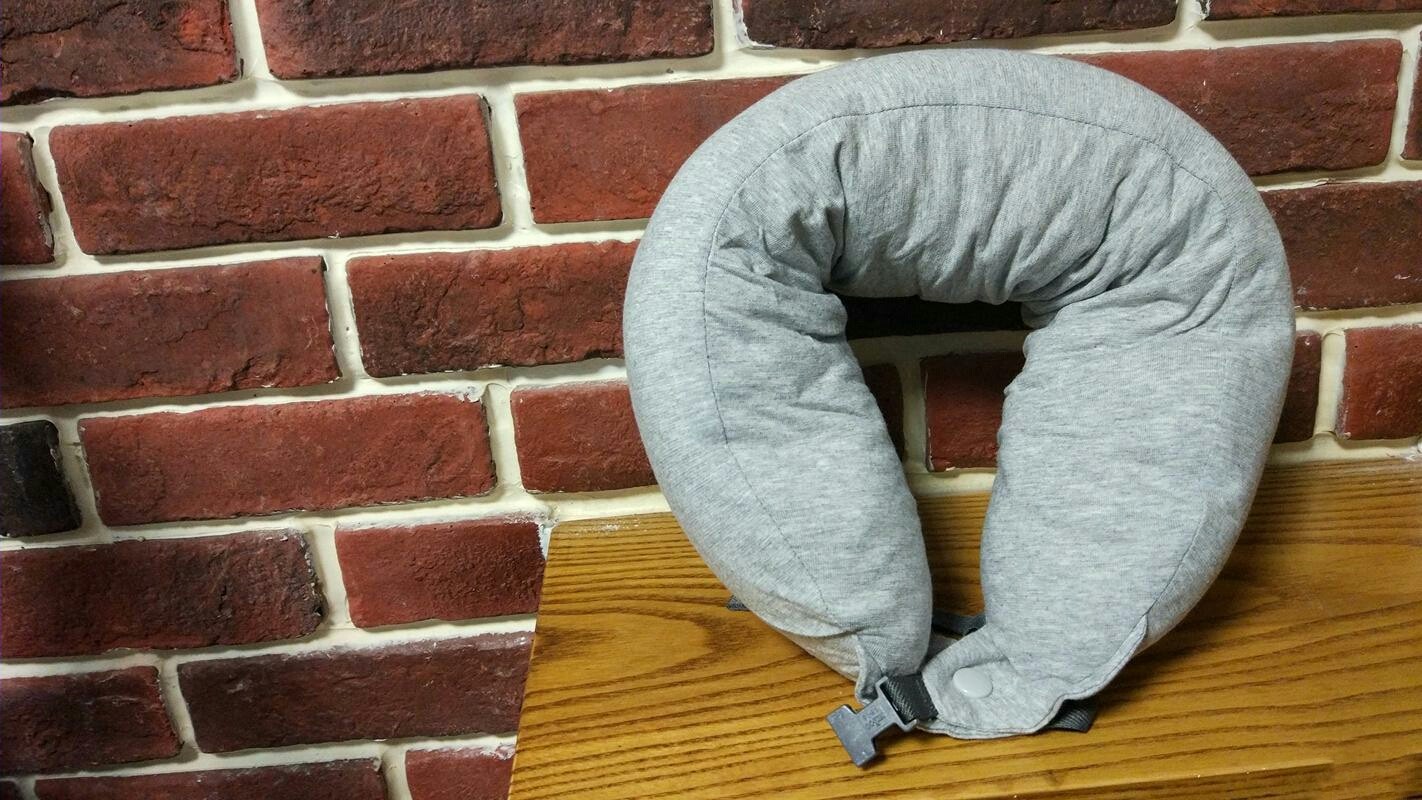 Beside the button, this Xiaomi nursing neck pillow also has a buckle. Although it is a simple plastic buckle, it is professional buckle imported from Japan Nifco company. It is extremely durable, even can use at normal in the extremely cold environment, excessive bending deformation will not break it, mostly used in outdoor professional fields.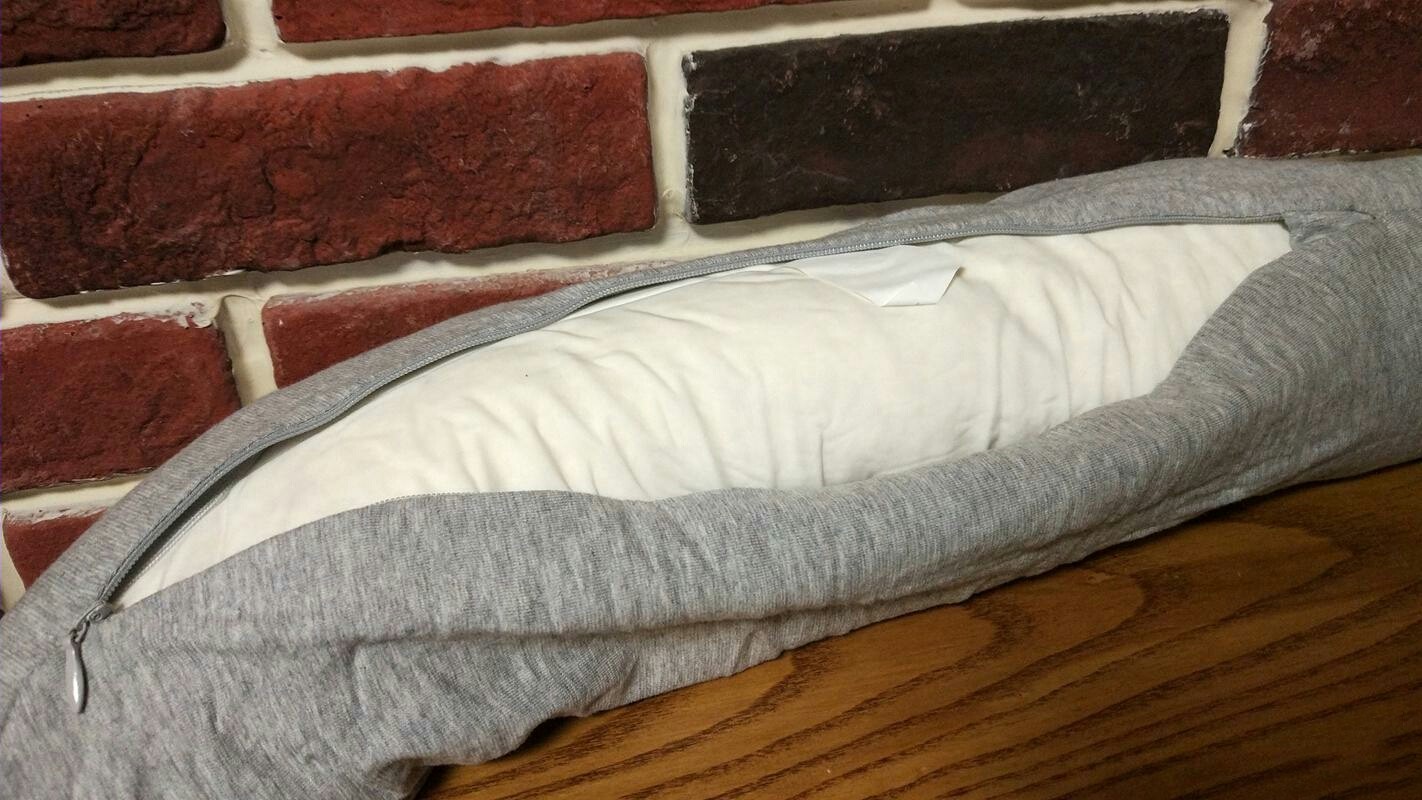 When you unzipped the pillowcase, you can see a white pillow, it looks like a big pea. Let's take a look at Xiaomi H8 pillow.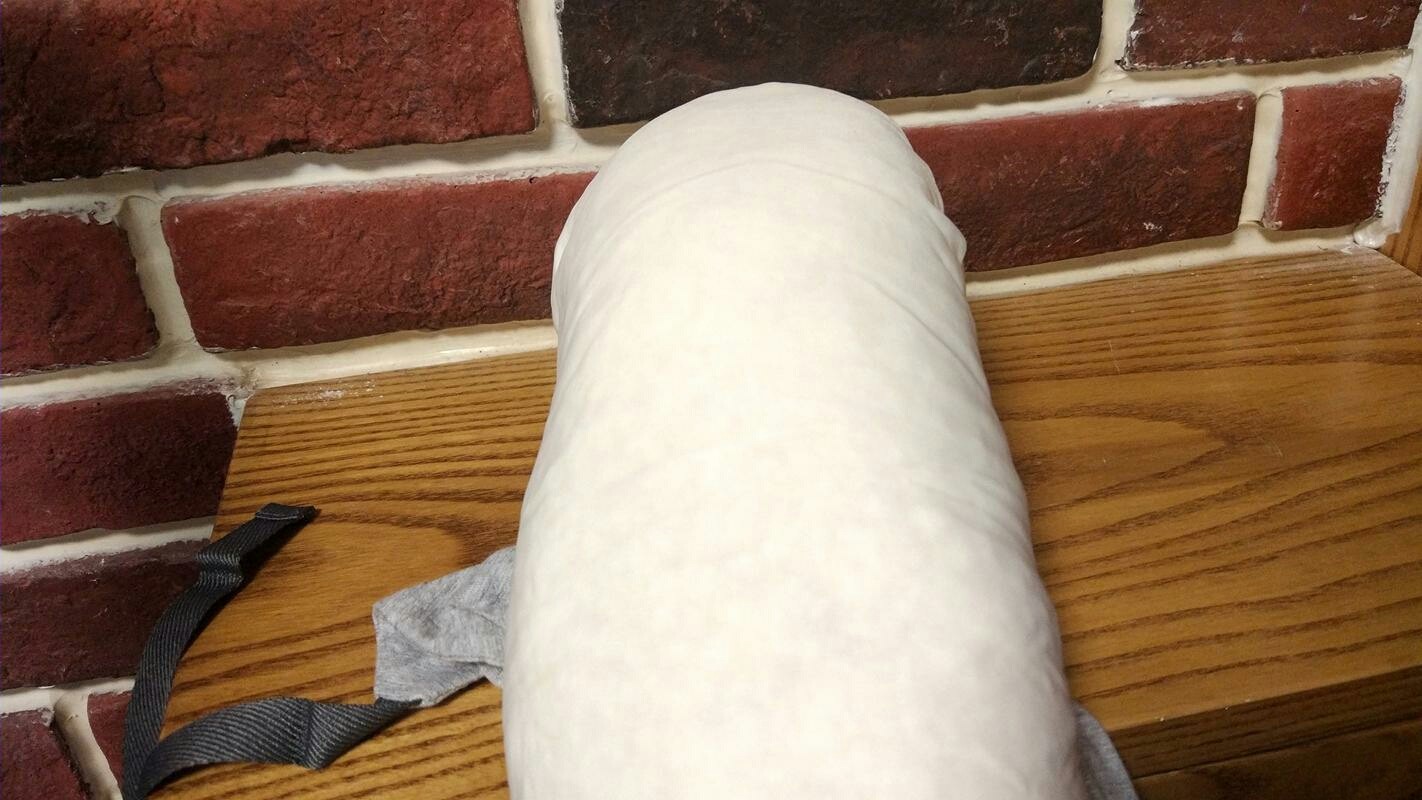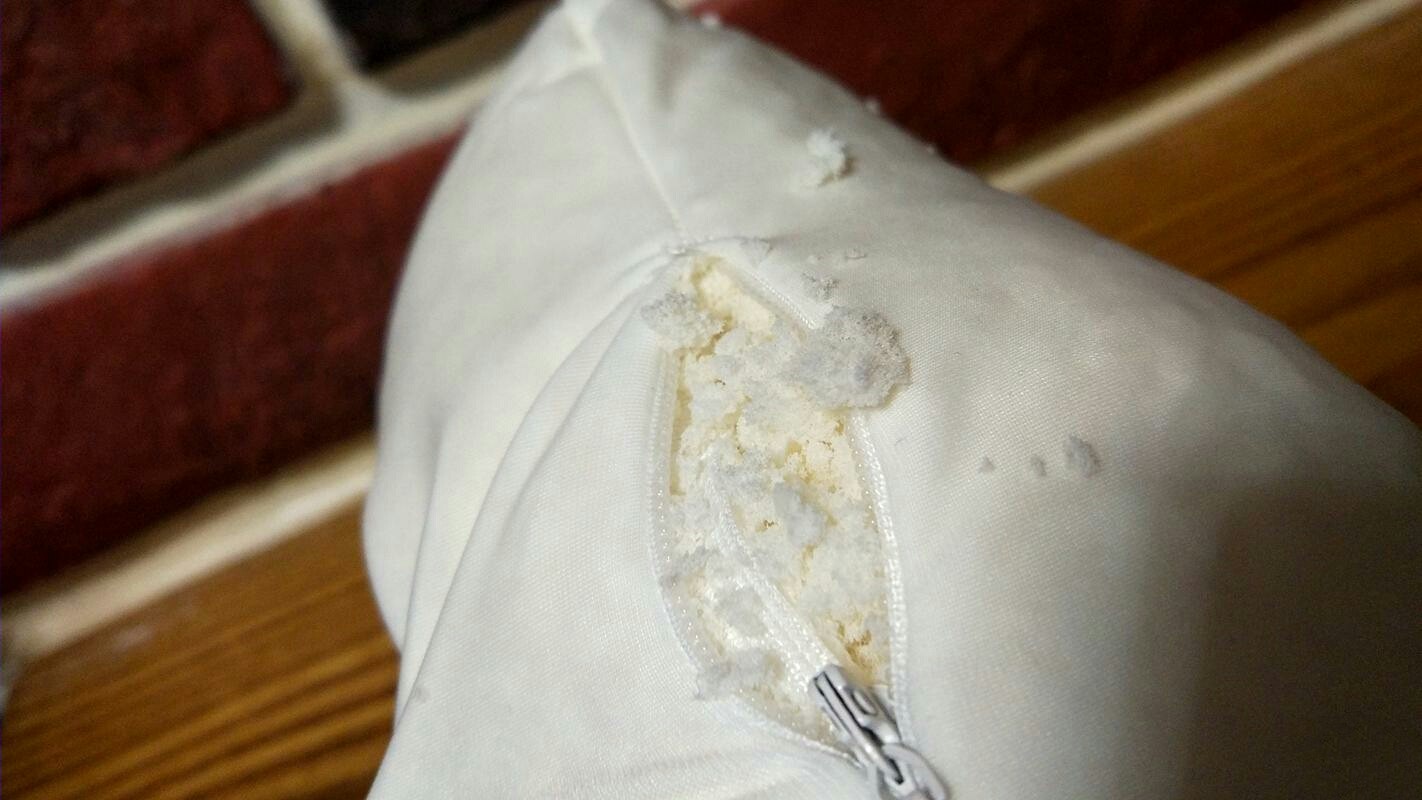 There is also a zipper inside the Xiaomi neck pillow, when you unzipped it you can see the filler inside, the natural latex particles imported from Thailand. Compared to the latex, latex particles got a large physical space, mobility, more breathable advantages. So it can adapt to a variety of morphological changes for the Xiaomi Nursing Neck pillow.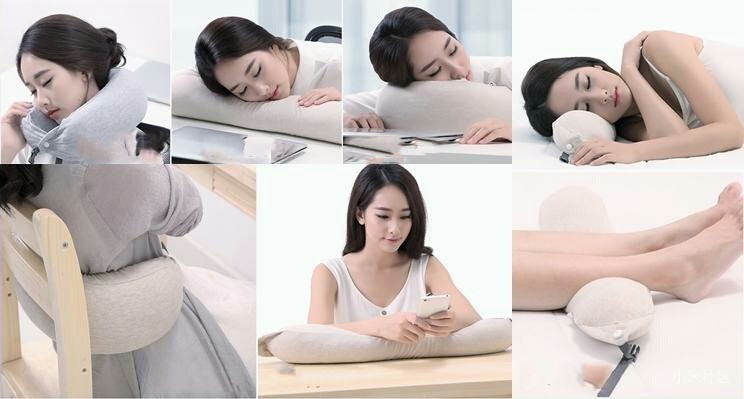 Finally, a beautiful photo collection, that briefly introduce the way you can use this "U1 8H multi-function nursing neck Xiaomi pillow". A variety way of support, and very comfortable. A pillow for a variety of uses, ideal for office use and leisure time. It can be said that every function is practical and comfortable. To the friends who working long hour at the office, you really need for such a multi-functional Xiaomi nursing neck pillow.
Here is the best deal you can find online!