On August 31, Xiaomi Youpin launched the Quange GA1 Smart Sorting Garbage Bin. In addition, Xiaomi Youpin will give 90 garbage bag for free for every purchase of Quange GA1 Smart Sorting Garbage Bin.
Awesome things about the garbage bin
Firstly, we all know that most of the products of Xiaomi Ecosystem are based on minimalist designs. Wherein, this garbage bin is no exception to that. Inside, the Quange GA1 has two-color sorting basin; the light color is on the left side, while the yellow color is on the right side.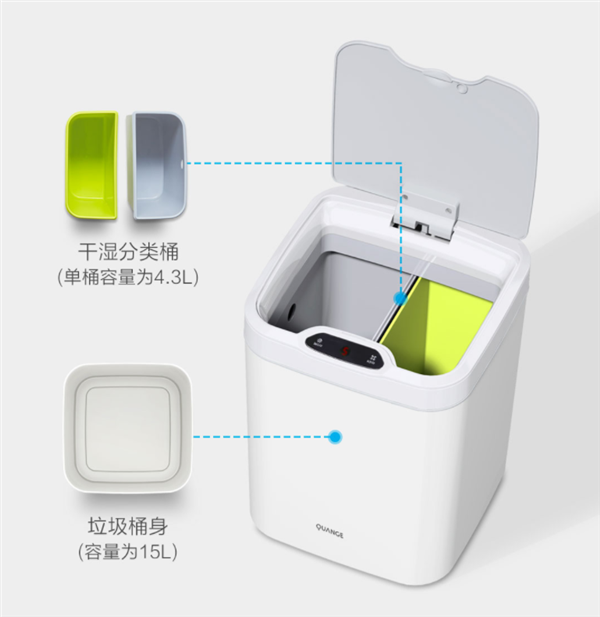 Secondly, according to Youpin's product information in their website the Quange GA1 has the following notable features:
Smart Sensing
Touch Screen
Long Standby
Digital Display
Read: MI GAMING MOUSE IS NOW AVAILABLE IN MI STORES
Thirdly, the Quange GA1 has two split basin to easily classify the trashes inside. The first basin will accommodate the dry materials. Meanwhile, the second one will accommodate the wet materials. In this way, it will be effortless to separate the dry and the wet materials.
And lastly, which is one of its key features, the smart bin has a infrared sensor that triggers the bin to open. In addition, it's a 15- degree sensing area to provide with a quick and accurate opening of the lid in just 0.3 seconds.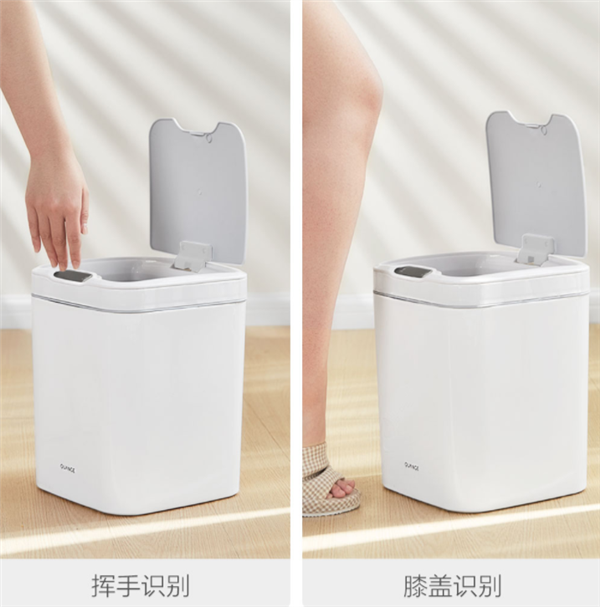 For instance, if a user waves his/her hand or bend his/her knees with a raduis of 20 cm in-front of the smart bin, it will trigger the sensor to automatically open the lid.
Read: XIAOMI PHILIPPINES TEASES POCO X3
Battery Life
So what powers the Quange GA1? Firstly, let me tell you that according to Xiaomi Youpin, even if there's no electricity, the smart bin can do its normal operation. In addition, it is powered by 3 AA batteries that provides life to the smart bin for 3 months.
Price and availability
The Quange GA1 is priced at ¥99, which is approximately ~₱700. While its availability is only present in China. But we will keep you posted. For the meantime, I highly suggest t watch our review on one of the smart products of Xiaomi that help MiFans to clean their houses, the Xiaomi Viomi Robot Vacuum V3.