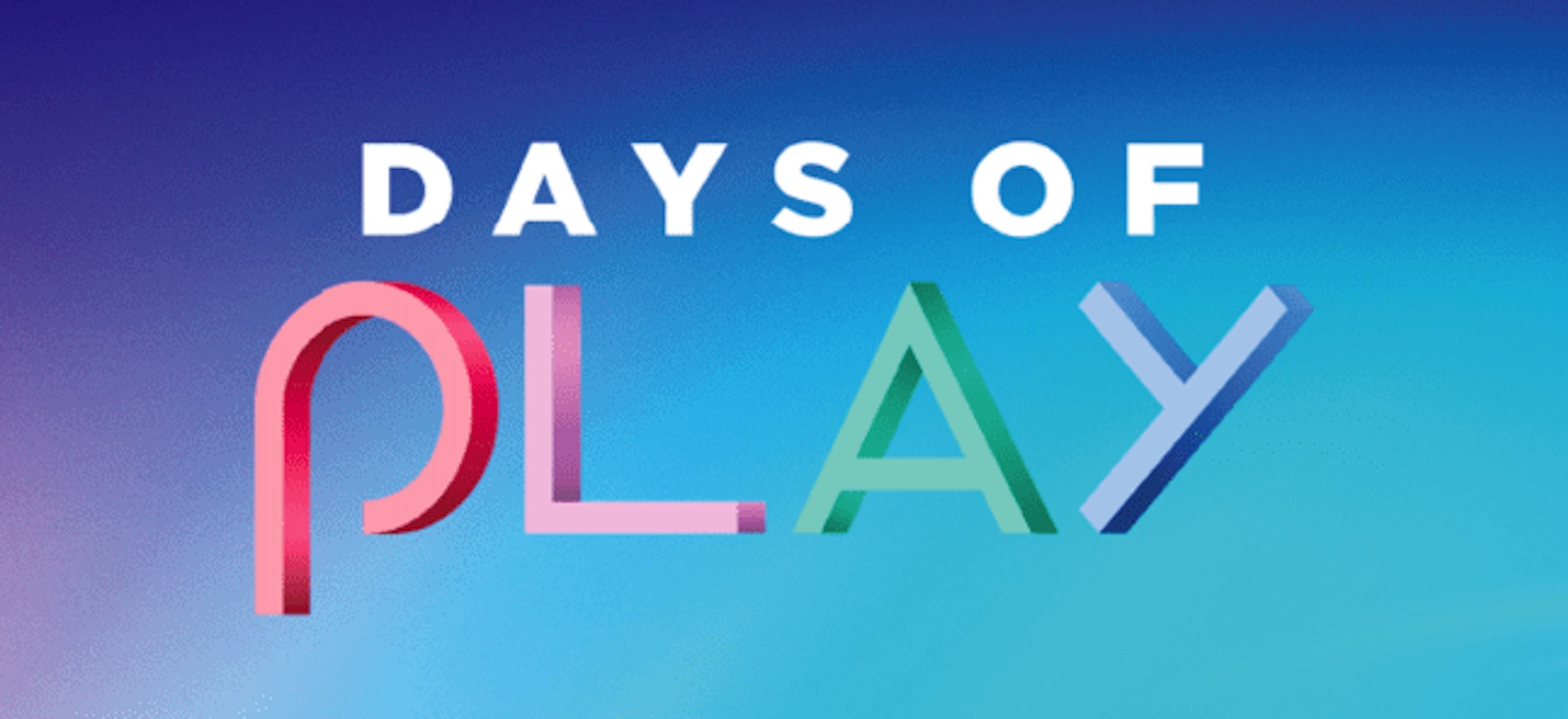 The PlayStation Days of Play 2020 promotion has just started, in which we will find games, a PS Plus subscription, as well as PS VR at great prices. Here are the most interesting offers.
We have Monday, 25/05/2020, so the PlayStation Days of Play 2020 promotional offer has just started. Promotional prices apply not only to games, but also to equipment and services. We will sell discounted products in Polish stores, stationary or online. The action was attended by, among others RTV Euro AGD, MediaExpert, Neonet, Media Markt, Avans, Electro, OleOle and Empik.
Let's see what players can count on. The list of discounted products is long.
PlayStation Plus subscription at a great price

Days of Play 2020 is a great opportunity to buy an annual subscription to the PlayStation Plus service , in which we get games every month that we can play at no extra charge. PS Plus is also required to play online and to save game states on Sony servers.

We will now buy the PS Plus subscription for 12 months for 168 PLN. It is about 30 percent less than the standard price.

PlayStation VR from PLN 899

Days of Play is a good opportunity to be tempted by PlayStation VR virtual reality goggles. We will pay 899 PLN for them. At this price, we'll get PlayStation VR goggles, PlayStation 4 Camera v2 and VR Worlds. The standard price for this set is PLN 1299.

A Sony PlayStation VR Megapack V2 set is also available for PLN 999, in which, apart from PS VR and camera, we will also receive five games. The standard price for this set is PLN 1449.

By the way, it is worth recalling that a few days ago Sony released a free demo of Marvel's Iron Man VR, one of the most anticipated games created for virtual reality. The full version of this title will be available on July 3..

Promotion on PlayStation 4 – the list goes on

The full list of discounted titles is as follows:

Astro Bot Rescue Mission VR – 79.00 PLN
Blood & Truth – 79.00 PLN
Bloodborne – PlayStation Hits – 59.00 PLN
Bravo Team VR – PLN 99.00
Concrete Genie – 79.00 PLN
Days Gone – 84.90 PLN
Death Stranding – 109 PLN
Detroit Become Human – 79.00 PLN
Dreams – PLN 109.00
God of War III Remastered – PlayStation Hits – 59.00 PLN
God of War – PlayStation Hits – 59.00 PLN
Gran Turismo Sport – PlayStation Hits – 59.00 PLN
Gran Turismo Sport Spec II – 79.00 PLN
Horizon Zero Dawn – Complete Edition – PlayStation Hits – 59.00 PLN
Knack 2 – 79.00 PLN
Little Big Planet 3 – PlayStation Hits – 59.00 PLN
Marvel's Spider-Man – GOTY Edition – PLN 114.90
Marvel's Spider-Man – 79.00 PLN
MediEvil – 74.90 PLN
NiOh 2 – Special Edition – PLN 239.00
NiOh 2 – PLN 189.00
NiOh – PlayStation Hits – 59.00 PLN
PlayLink Frantics – 39.00 PLN
PlayLink Chimparts – 39.00 PLN
PlayLink is you! – PLN 39.00
PlayLink Hidden Plan – 39.00 PLN
PlayLink Knowledge is the power of the decade – 39.00 PLN
PlayLink Knowledge Is Power – PLN 39.00
Ratchet & Clank – PlayStation Hits – 59.00 PLN
Shadow of the Colossus – 79.00 PLN
The Last Guardian – 79.00 PLN
The Last of Us Remastered – PlayStation Hits – 59.00 PLN
Uncharted: Nathan Drake Collection – PlayStation Hits – 59.00 PLN
Uncharted: Lost Heritage – PlayStation Hits – 59.00 PLN
Uncharted 4: A Thief's End – PlayStation Hits – 59.00 PLN
Until Dawn – PlayStation Hits – 59.00 PLN

Particularly noteworthy are the hits of recent months, i.e. Death Stranding for 109 PLN and Days Gone for 84.90 PLN. The standard price for these titles is PLN 289.

It is also worth noting the excellent games from the PlayStation Hits series. The promotion includes Bloodborne, God of War, the complete edition of Horizon Zero Dawn, NiOh, The Last of Us and the entire Uncharted series. All these games cost PLN 59. For my part, I also recommend the very pleasant Marvel's Spider-Man for PLN 79.

Promotions have already begun and the action will last until June 8.

PS4 games at great prices

https://ift.tt/3eUmb6w