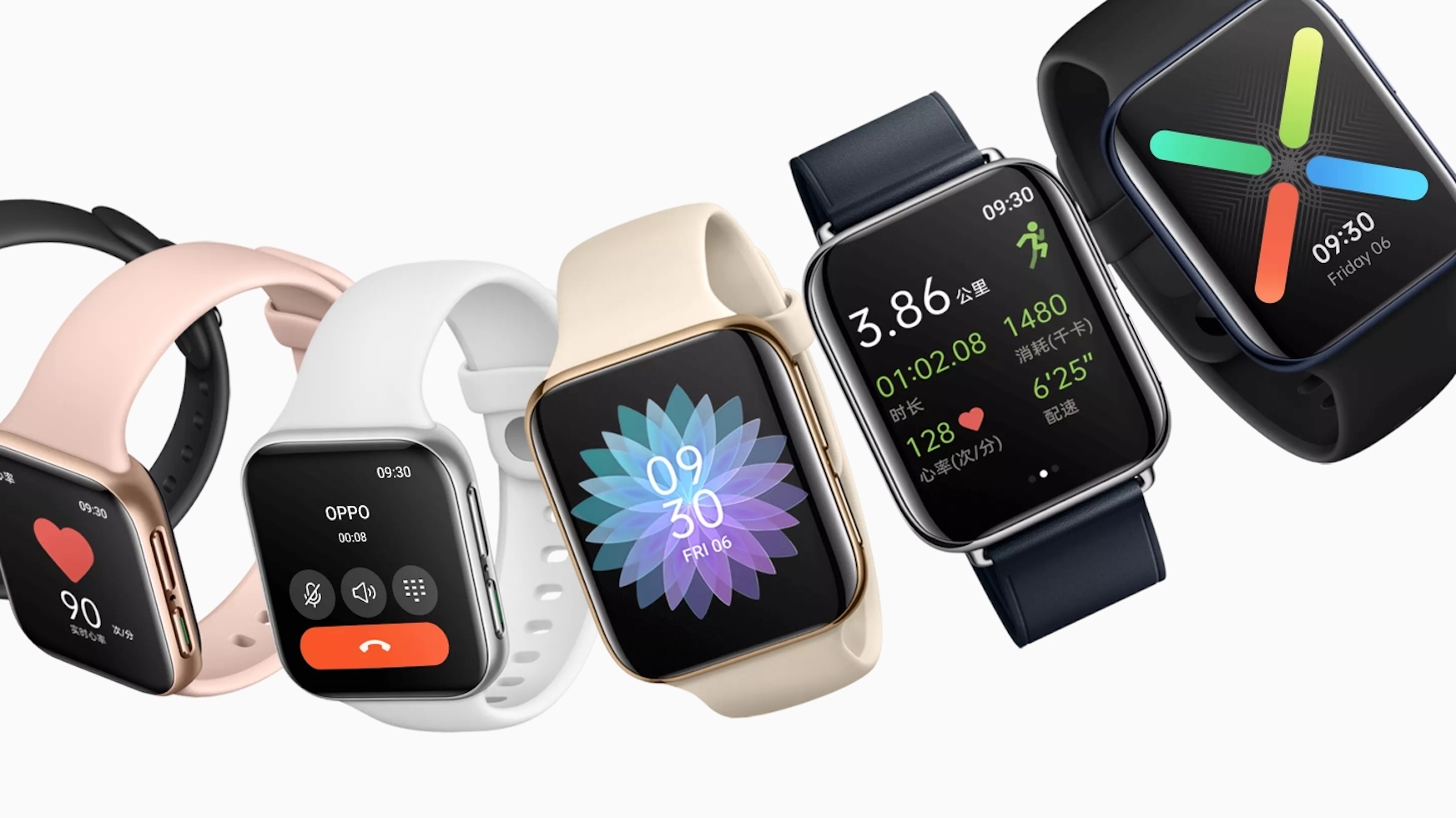 It looks like an Apple Watch, but works perfectly with Android. Impossible? And yet! Oppo Watch powered by Wear OS goes to official distribution in Poland.
Apple Watch is currently the definition of a smartwatch. It is number one in terms of sales (not surprisingly, it's Apple after all), but at the same time it is really good, and even the best on the market. It is obvious to any person who has had longer contact with this equipment. The Watch does everything, and its only significant disadvantage is the working time on a single charge.
The second potential downside to the Apple Watch is that it only works with the iPhone. Android owners must have a taste or choose a competitive solution. With the Apple Watch in my opinion, only the Galaxy Watch can match, but if for some reason you prefer the look of an Apple watch, now you may have something identical very similar in the Android world.
Oppo Watch looks like this.
Oh, sorry, it was an Apple Watch after all. Here is the real Oppo Watch.
You will know it by the fact that the edges of the slide are curved. Now that the appearance is behind us, let's get down to business.
Oppo Watch without combining. You spend PLN 999 and you have it.
Oppo Watch was priced in Poland at PLN 1299 for the 46 mm version and PLN 999 for the 41 mm version. We are talking about official distribution, without ordering from China and other Internet flips. Watches are distributed in Poland both in the largest electromarkets (MediaMarkt, Media Expert, RTV Euro AGD, x-kom), Allegro and T-Mobile and Orange operators.
And what can Oppo Watch do? It has a Google Wear OS system, support for Google services, including Google Pay, so we can easily pay with the watch in the store. It has speakers and a microphone, so you can use it to make a phone call, although only within smartphone range. The version equipped with eSIM with LTE will go on sale a little later.
The watch also has a built-in GPS, so you can train with it without any problems. Five motion sensors additionally detect the type of activity, and an additional heart rate sensor continuously monitors the pulse. There is also a sleep monitoring function on board.
As you can see, we have a whole set of the most important elements that a smartwatch should be equipped with. The devices are made of aluminum, the larger version will be available in black (gold will be delayed) and the smaller in black or pink.
The screen curved at the edges is, of course, the AMOLED panel, which has a diagonal of 1.91 inches (1.6 inches in the smaller watch), a resolution of 402 × 476 pixels and provides coverage of the DCI-P3 color palette and a brightness of 500 nits. In a word – it's a great screen.
The manufacturer claims that the battery in the larger model will last 36 hours, which is twice as much as Apple declares in its watch. Oppo Watch also uses an interesting energy management system. In the default mode, the watch runs under the control of the Qualcomm Snapdragon Wear 3100 processor, and in the energy-saving mode, it switches to the Ambiq Micro Apollo3 Wireless co-processor. There is also the famous VOOC charging system on board, which allows you to gain 16 hours of watch operation in 15 minutes of charging.
If you hurry up, you can buy the Oppo Watch even cheaper.
Oppo has prepared a promotion on August 31 – September 6. During this time, you will be able to buy Oppo Watch 46 mm for PLN 1149, and a smaller 41 mm variant for PLN 899. The offer will be available in all stores. Well, if you are not put off by the not overly famous Wear OS, Oppo Watch may be one of the most cost-effective smartwatches on the market.
Don't miss out on new texts. Follow Spider's Web on Google News .
Oppo Watch goes to Poland. It's like an Apple Watch, but twice cheaper and lasts twice as long
https://ift.tt/3eUmb6w