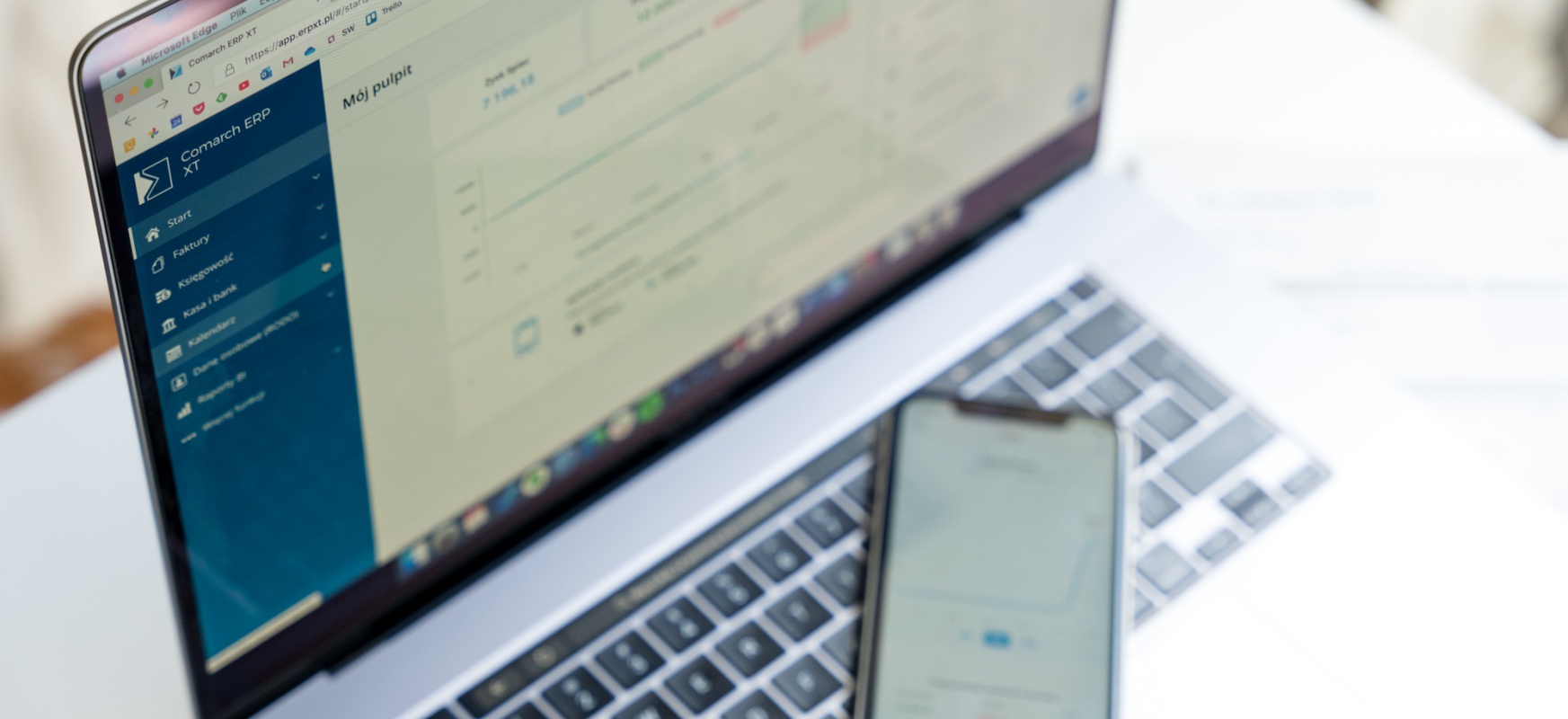 When it comes to professional decisions, starting a sole proprietorship was one of the best I have ever made. But when it comes to bookkeeping… well.
Let's say I'm out of luck with accounting. I can't handle it myself at all, so I outsourced accounting services to an external company from the very beginning. I work remotely, and the only paper documents about my company are its founding documents and several printouts from various offices, which go to the accounting office anyway. I want to keep this state of affairs as long as possible, so I also keep my accounting only in electronic form and this is how I cooperate with the accountants who support me.
The plural is not a coincidence here. As I focused on remote accounting, at the beginning I really wanted close integration with the bank. So I went to set up a business account in a bank recommended by my friends, which offered such accounting. Everything was nice, beautiful, my only concern was clicking "pay" on transfers to the Tax Office and ZUS, which had been prepared by my accountant.
Until the first invoice arrived, and there the bill was nearly PLN 150 higher than the purchased package. And this "exceeded the limit of invoices", and this "sending JPK files payable additionally" and it was collected.
I thanked the accounting department and the bank, and moved to another place. It was good for two years there. Accounting was done by a nice lady from an office in another part of the country, she prepared transfers, and I only had to ensure that cost invoices were delivered on time and taxes paid.
Now, however, the company that served me is collapsing from the market. And what to do? Fortunately, the company found an accounting office for me, which already took care of my business. There is only one snag – the office cannot use the system linked to my bank. And if so, since I have to forgo this convenience anyway, I decided to look for a better solution.
Online accounting – so far I have been operating?
The numbers are not my forte, so the accounting office is responsible for processing them. However, I want to have quick access to my own documents, so in addition to sending them in digital form to the accountant, I also run my own cloud archive in the OneDrive cloud.
However, while OneDrive is a great place to store documents, it is not an accounting program, so I still have to use a dedicated program to issue invoices to contractors.
Neither OneDrive nor the invoicing program has the function of cataloging the equipment, so for this I had to create an Excel document, where I have all fixed and non-fixed assets in the company.
This system is efficient and I've learned to navigate it fluently, but in the end – I have to use three different tools to tie all aspects of my company's documentation together.
I've been looking for a better way to manage these documents for a while now, but without much success. And then, following the recommendations of my friends, I decided to test the Comarch ERP XT system.
Comarch ERP XT is an all-in-one solution. Exactly what I was looking for.
To be honest, I have not even checked Comarch's solution so far, because the sound of the name of this company made my mind imagine large corporations or enterprises employing at least several dozen people. Where is such a system for a beetle on JDG?
Meanwhile, after getting to know it, it turned out that Comarch ERP XT is at the same time so developed to meet the requirements of enterprises running Full Accounting, and simple and intuitive enough not to overwhelm someone like me who settles accounts through the KPiR.
Comarch's system allowed me to replace three applications with one.
In its most basic application, ERP XT allows me to fully manage the issued invoices. After completing the details of my company's bank account and adding contractors to the list, I can issue a sales invoice with a few clicks.
As in any such program, it is enough to provide the contractor's data (or enter his NIP number, and the system will extract the data from the Central Statistical Office), the name of the service and its cost, and the invoice is ready. Then we can download it, print it or send it by e-mail.
If we regularly issue invoices for the same services or products, we can add them to the system so that we do not enter them every time. Personally, for example, I most often provide editorial or photography services, so I added these two items to the catalog.
In the Comarch ERP XT system, I can also catalog cost invoices and company bills. Thus, Comarch can replace OneDrive in which I used to store digital documents.
Documents can be added to Comarch ERP XT in two ways: either by filling in a form in the system or by using the OCR function.
The latter option is much faster and simpler – we can add the received electronic invoices, and the system will read the data from them and add them to the system. Using the mobile application, we can also take a photo of a paper invoice or receipt, and OCR will add them to our accounting.
The document added via OCR must be validated to make sure that the system has read the information correctly. That's it – invoices land in ERP XT, where we can display them in a convenient card or list view. At the bottom of the application, we will also see a quick summary of net and gross costs and VAT receivables.
As soon as we add cost and sales invoices, the profit and loss chart will start to appear on the main page of the system, on which we can see the financial condition of the company at a glance.
After all, Comarch ERP XT also allows me to retire an Excel table for a transparent overview of the equipment. In the system, we can select the type of fixed assets, supplement detailed information about them or add related documents. You can also carry out the end-of-year inventory from the accounting panel.
This is just the tip of the iceberg, because Comarch ERP XT can do much more.
The full list of the program's capabilities is so long that it is impossible to fit it into one entry. The vast majority of these possibilities can also be always with us thanks to the Comarch ERP XT mobile application, available for Android and iOS devices. This is very useful not only for the aforementioned addition of receipts, but for example for quickly sending documents to the accountant, or when it is necessary to quickly issue an invoice or its duplicate. It's a good idea to have all your company's documentation with you at all times, as you never know when it will be needed.
I run a sole proprietorship and do not employ any employees, so some of the modules in the accounting section do not apply to me at all. Nevertheless, the owner of a larger company can easily monitor the documents of his employees and their remuneration in Comarch ERP XT.
Of course, you can also store all tax declarations, JPK files, order register … the possibilities are huge. Much larger than it is needed in JDG, but also affordable enough for a beginner entrepreneur to easily find their way in them.
It should be noted that although Comarch ERP XT enables independent accounting and greatly facilitates the control of all these numbers, no one forces us to settle accounts ourselves.
In the Comarch ERP XT system, we can finally also find an accounting office that will handle the accounts of our company.
Inside the system, you will find a full list of accounting offices from all over the country that use the Comarch system. If we entrust them with the accounting services of our company, the accounting office will keep the documentation in order and pay due contributions. And the entrepreneur will be able to focus on doing what he set up the business for – making money.
* The material was created in cooperation with Comarch
No headache accounting. I checked the Comarch ERP XT system and I can say how it is
https://ift.tt/3eUmb6w