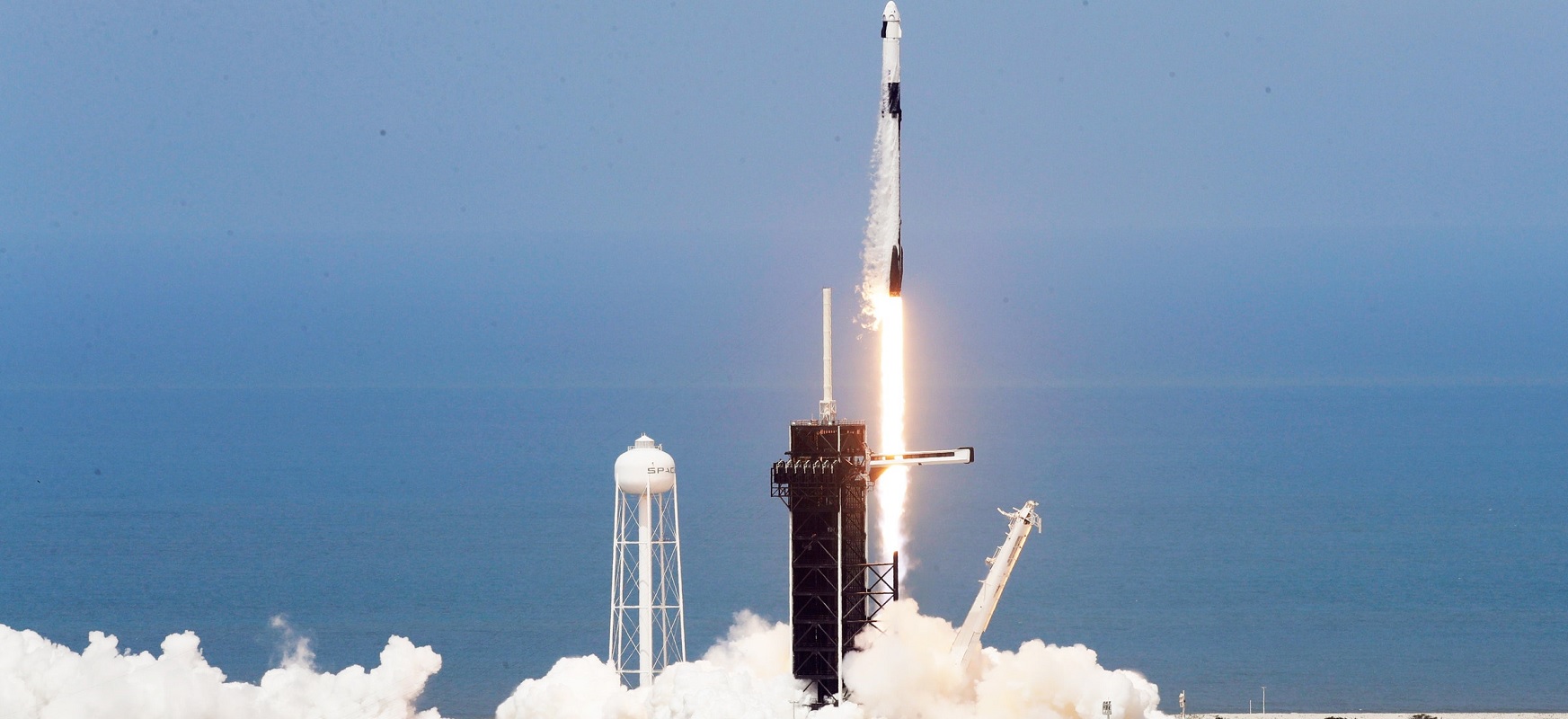 Six years ago, SpaceX was a new company that was trying to break the monopoly of United Launch Alliance and take over at least part of the launch market for the Department of Defense. Now Elon Musk's company has finally joined the establishment.
On August 7, the United States Air Force announced that SpaceX and ULA would share space missions carried out in 2022-2027 for the Department of Defense. 60% of flights will be carried out by ULA, 40% by SpaceX.
The companies of Jeff Bezos Blue Origin and Northrop Grumman also fought for the possibility of carrying loads essential for the national security of the USA.
When deciding on a service provider, Air Force representatives took into account the ability of the bidding companies to meet technical requirements, the companies' previous achievements and the total cost of the mission. Due to the rapid development of SpaceX, the series of successful missions carried out continuously and the associated low costs, the decision of the Department of Defense should come as no surprise to anyone.
One of the advantages of SpaceX was the fact that it can offer ready-made and proven rockets – Falcon 9 and Falcon Heavy for missions. Both types already meet all the requirements necessary to carry out missions related to national security.
The Department of Defense plans to carry out over 30 space missions over a 5-year contract. For the implementation of 40% of them, SpaceX may receive about $ 2.5 billion. There is no official information on costs so far.
The first mission to be carried out under the contract by SpaceX will be USSF-67. Its launch is scheduled for the third quarter of 2022.
This is a big step for SpaceX

In 2014, the US Air Force awarded all space mission contracts to the United Launch Alliance, which uses Atlas 5 and Delta 4 rockets. SpaceX filed a lawsuit in federal court arguing that some of the flights were certainly able to fly. The Air Force, in turn, stated that the Falcon 9 was not yet certified for national security missions and was therefore not selected.

A year later, Elon Musk's company withdrew the lawsuit after the Air Force pledged to accelerate the rocket's certification process. Since then, SpaceX has completed several individual military mission contracts.

At about the same time that SpaceX was bringing the above lawsuit, there was another deterioration in US-Russian relations. This, in turn, introduced an element of uncertainty about the availability of the Russian RD-180 engines that power the Atlas 5 rocket.

This was certainly one of the important factors that made the Department of Defense decide to allocate a large part of the flights to SpaceX, which is not dependent on any other country that could potentially thwart space plans.

Either way, the company that dreamed of launching loads into orbit is slowly becoming part of the establishment through government contracts, which will not be wiped off the face of the Earth by market turbulence.

Don't miss out on new texts. Follow Spider's Web on Google News .

Musk: 1 Bezos: 0. SpaceX with a massive contract for the Department of Defense

https://ift.tt/3eUmb6w