After using quite a number of headsets, I begin to have a unique understanding and own expectation to the headsets. I have a deep understanding of Xiaomi headsets, which included its eco-chain enterprise self-owned headsets, and I sincerely love and recommend Mi Sports Bluetooth headset, it is so convenient. As compared to other brands Bluetooth headsets, Mi sports Bluetooth headset is simple, youthful, low profile in extravagance, which suit the characteristic of the young people. Compare to Mi Bluetooth headset, this one has been greatly improved that give you a sensory experience in listening music while exercising. As the first sports Bluetooth headset launch by Xiaomi, it power by anti-drop ear hook design, 7 hours ultra-long of music playback, water and sweat-proof feature, and basically nothing can complain about this Xiaomi Mi Sports bluetooth headset. Get it the cheapest here!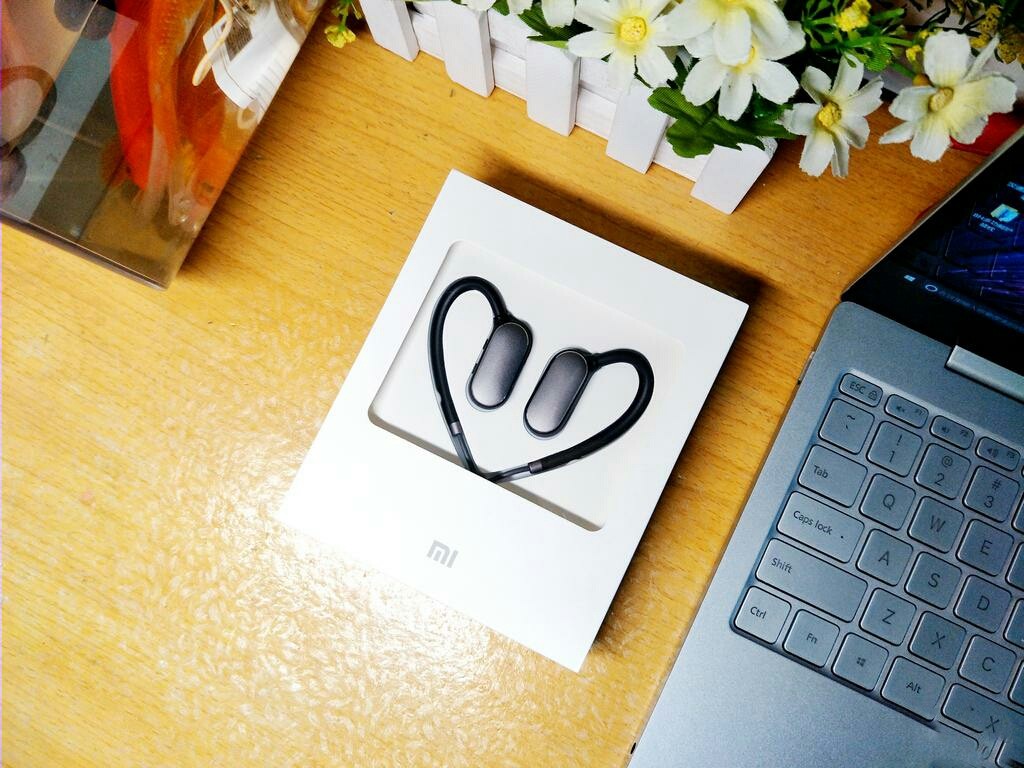 White simple packaging, giving a refreshing feeling. Translucent front cover design allows users feel the pure elegance of the Mi sports bluetooth headset at first glance. Simple design with details of full specifications of Mi sports bluetooth headset, Xiaomi really take a good care of all its own products.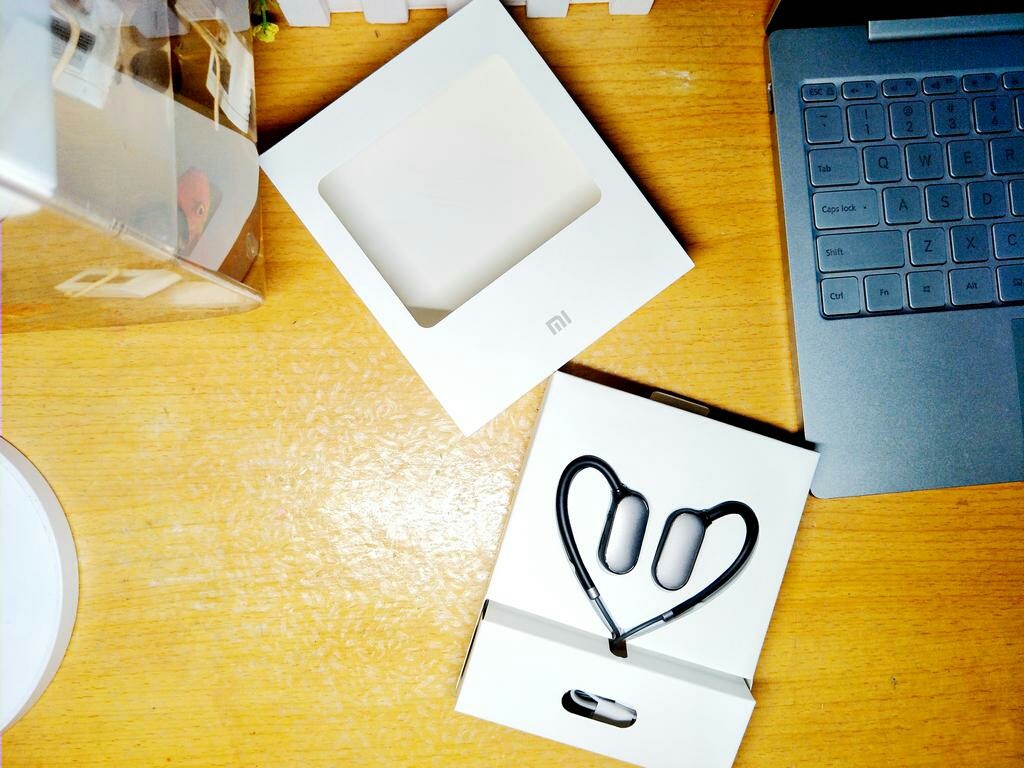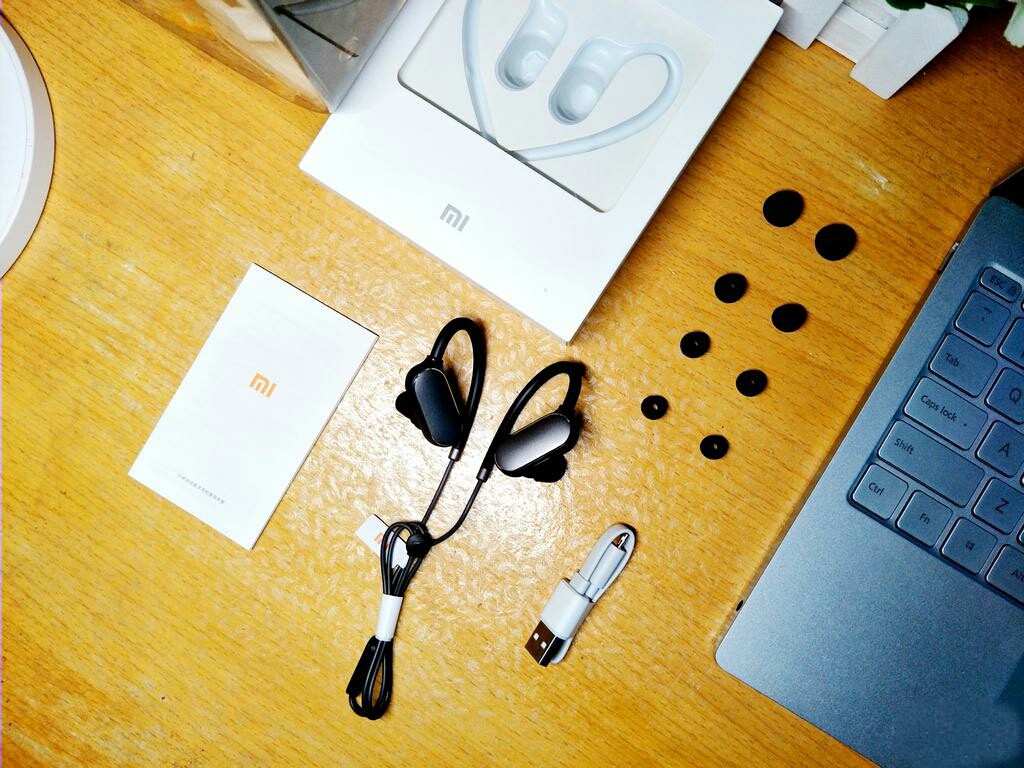 Xiaomi sports Bluetooth headset place at "heart" shape inside the box, firstly as a symbolic of diligent designed, carefully prepared and developed, secondly represent Mi sports Bluetooth headset will be dedicated to serving you. Inside the box includes: Headphone * 1, charging cable * 1, manual * 1, silicone earbuds * 5. No cumbersome mix, just dedication to delivering a graceful sound to please your finicky ears.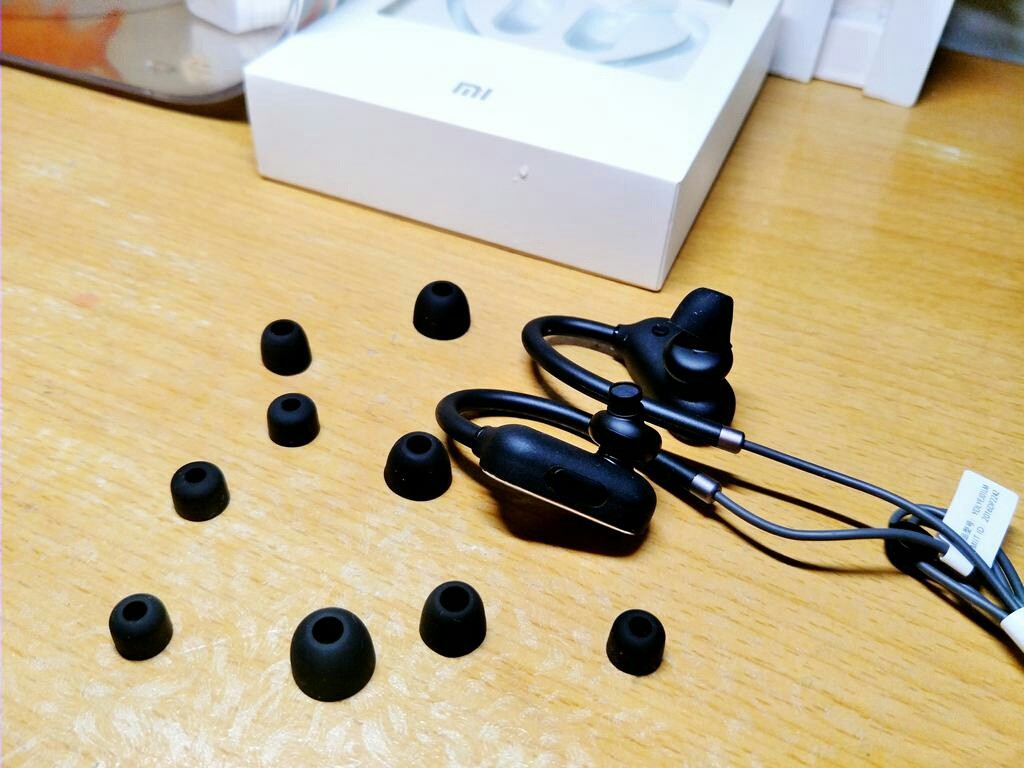 Mi sports Bluetooth headset comes with 5 different sizes of earbuds, user can change it according to sports, music and other different scenarios. The sporting earbuds are semi-enclosed design, to increase the recognition of the environmental sound, so you will be able to hear the sound of vehicles around, to ensure your safety when you doing outdoor activities. Music Earbuds is in closed design, so you can better immerse in the sound field, allowing you to enjoy more music details. A full range of equipment, more appropriate listening.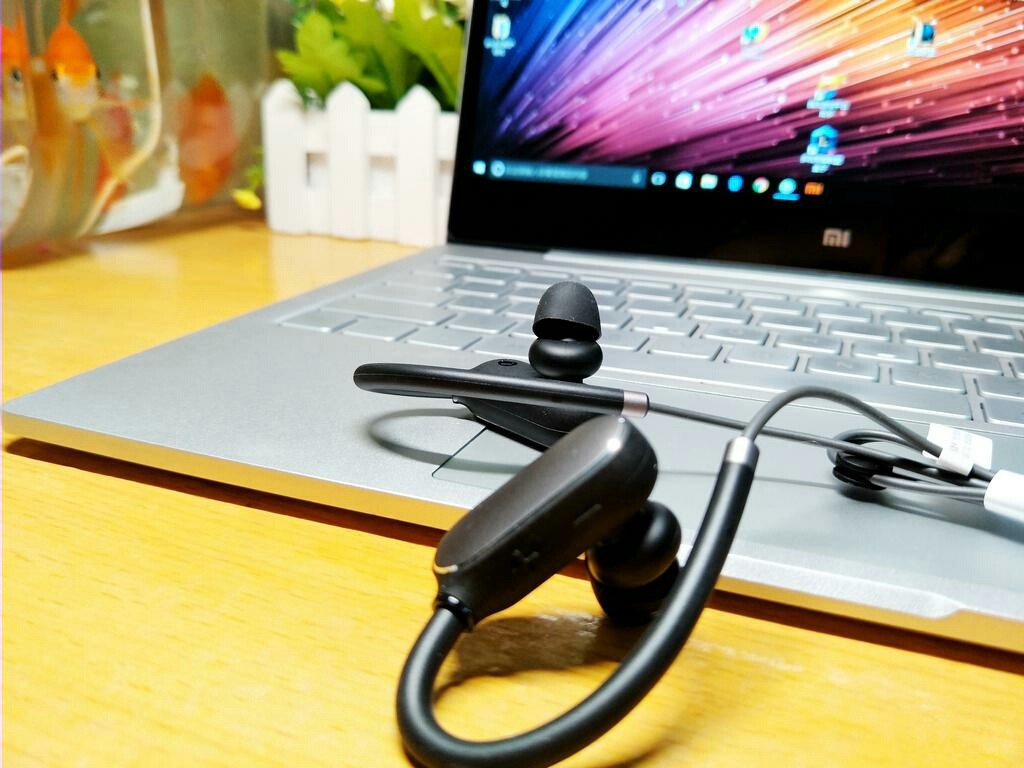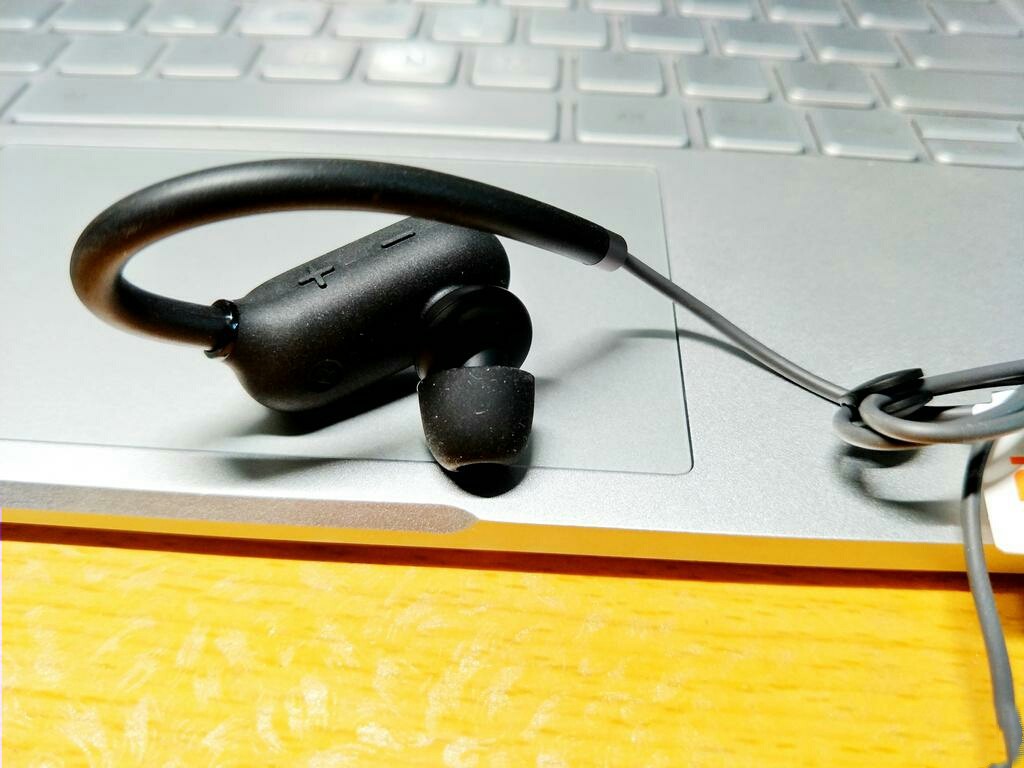 Inclined earbuds, conform to the outline of the ear hole, more comfortable, better delivery and preservation of sound quality.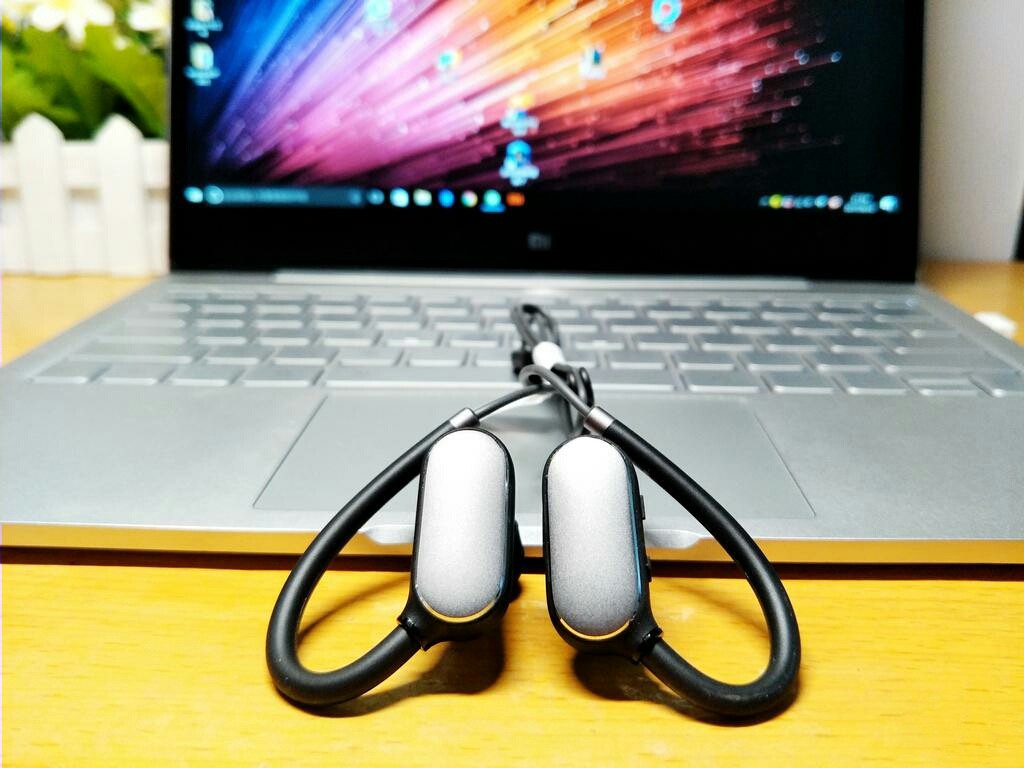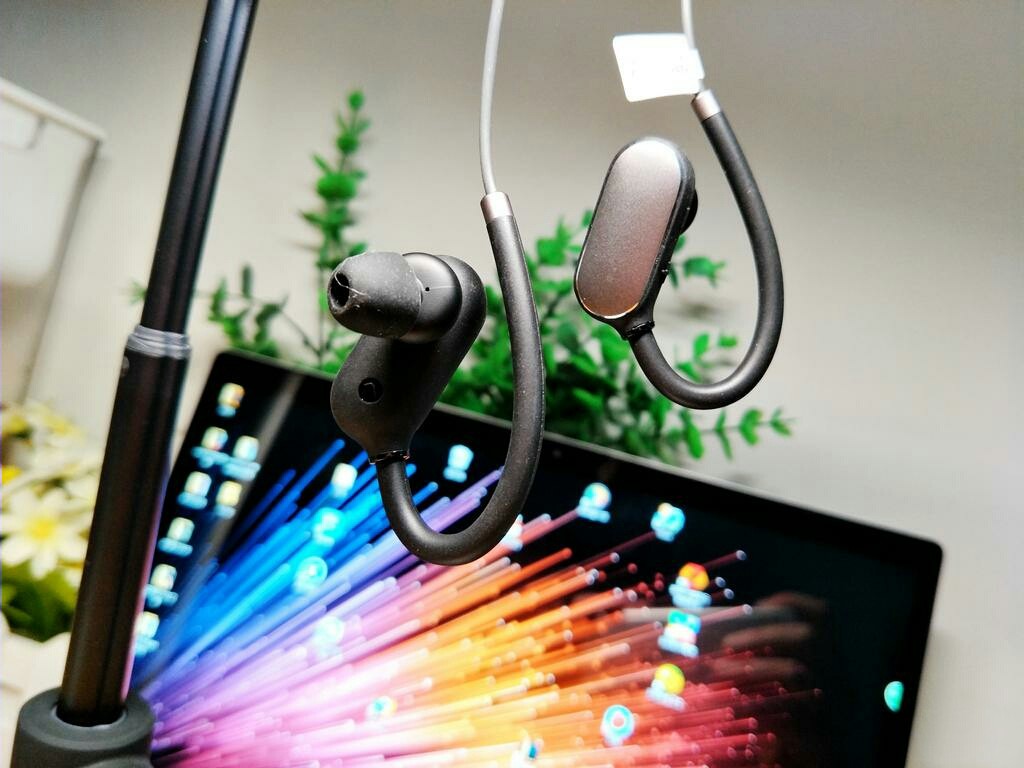 Multi-process metal appearance, manufactured using CNC carved cut, borax process and twice anodizing technologies with 18 procedures, anodized aluminum metal appearance assembly process, exquisite metal texture, high strength wear-resistant and non-slip, the use of laser nano-spray technology that forms the 51 laser micro-perforation, can effectively make the light uniform and waterproof.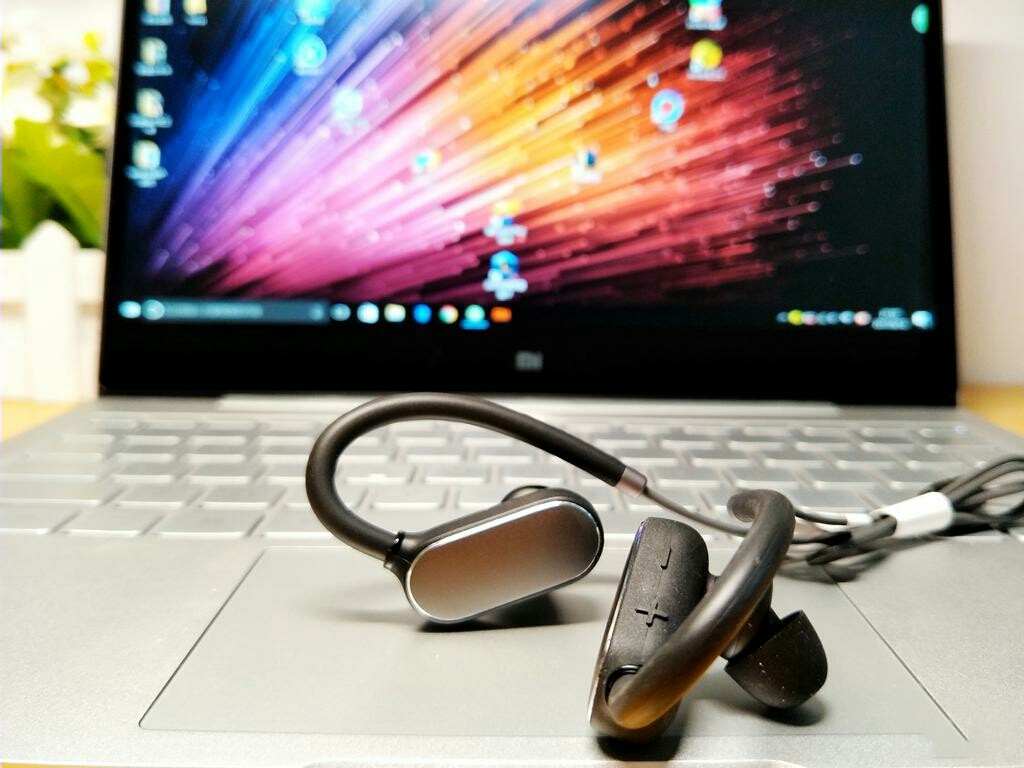 Mi sports bluetooth headsets with separate wire-balanced design, can easily switch between call and listening music, It is easy and very convenient. Micro-adjustable ear hook design, with the flexible and slow rebound characteristic of the soft silicone, when worn will automatically rebound to fit in your ear, easy to wear, comfortable and not easy to fall, even if you doing strenuous exercise for a long time, the ear is still feeling good. Comfortable to wear and not easy to fall off.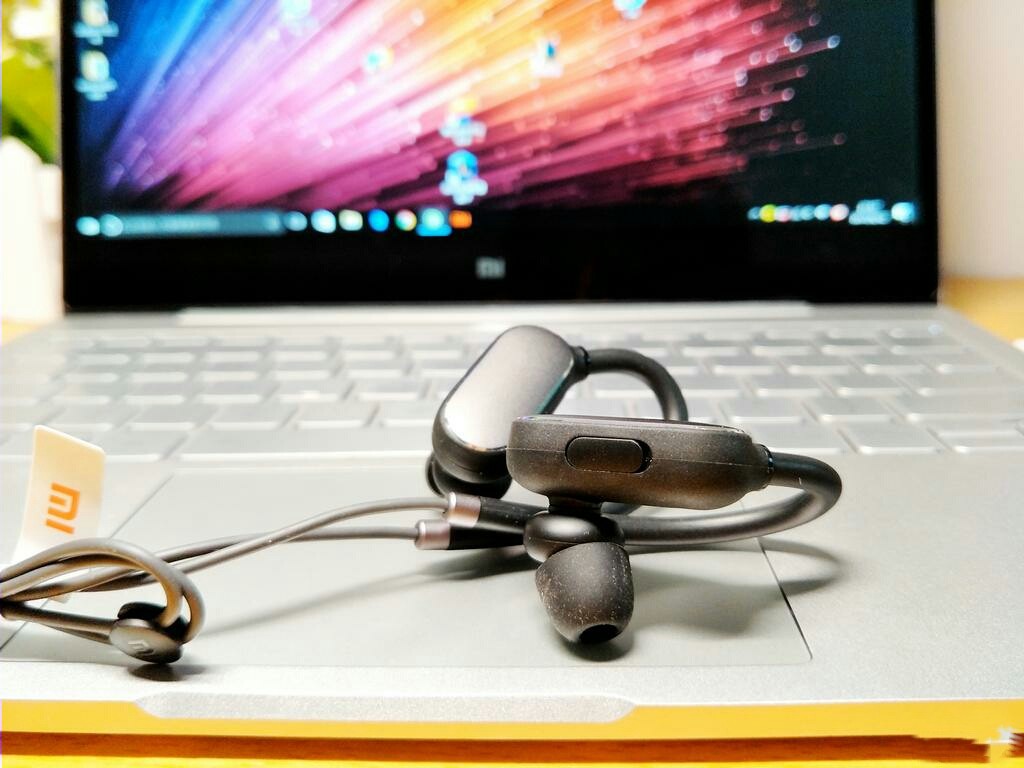 Hidden charging port, with 100 mAh polymer lithium battery, using of professional energy-saving circuit, 7 hours of music playback on a fully charged battery, which approximately 120 songs and you can enjoy the music even for a far distance exercise. Standby time about 11 days, so you do not need to charge it frequently, even running out of battery, with fast charging for 10 minutes, you can continue listening song for 1 hour.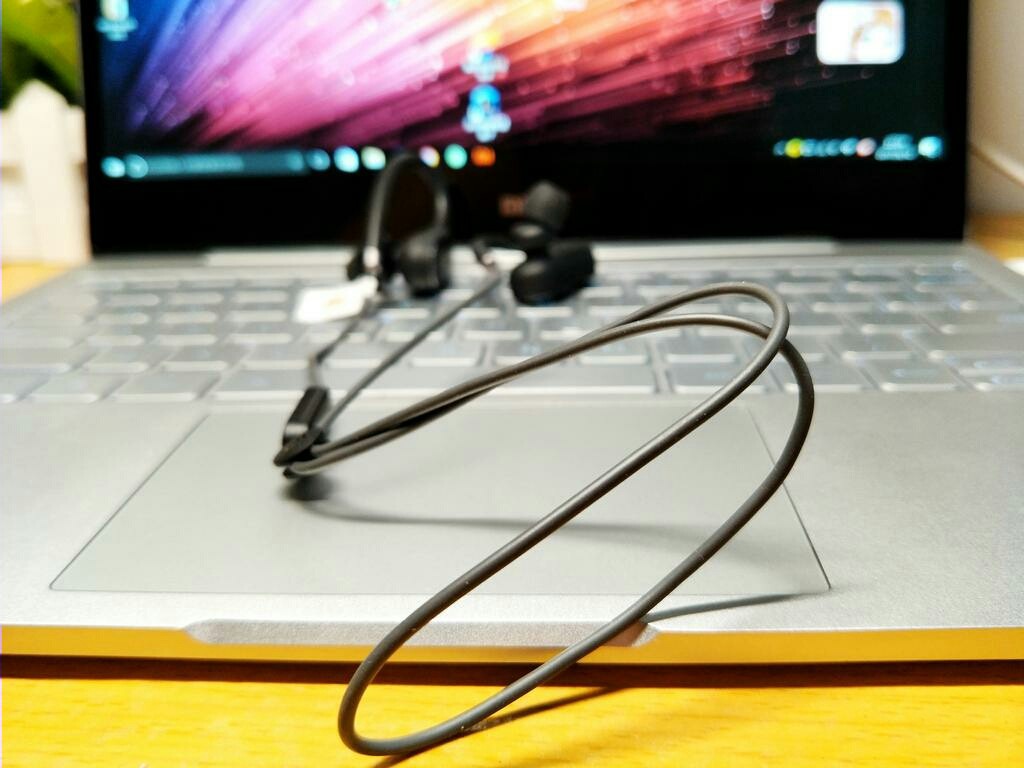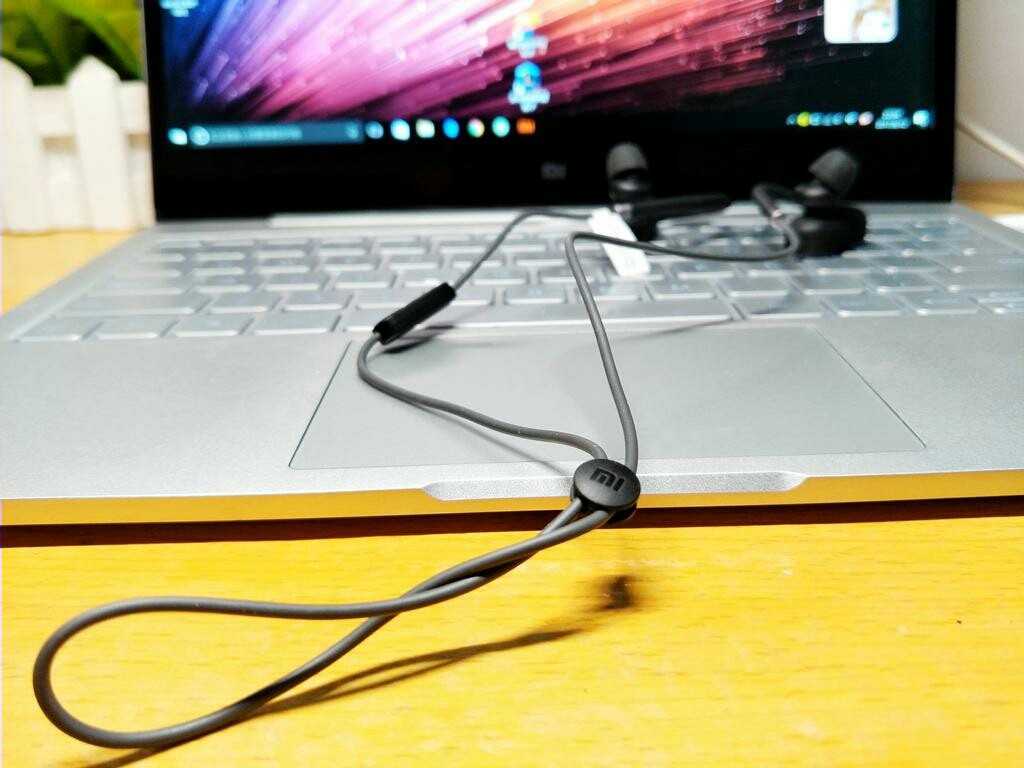 Ultra-short cable, coated with UV paint that offering a comfortable hands-free feeling, skin-friendly, delicate, comfortable, but only enough to surround the neck. However, overall the cable is still slightly longer, I think the length of the cable should be just the distance between the two ears.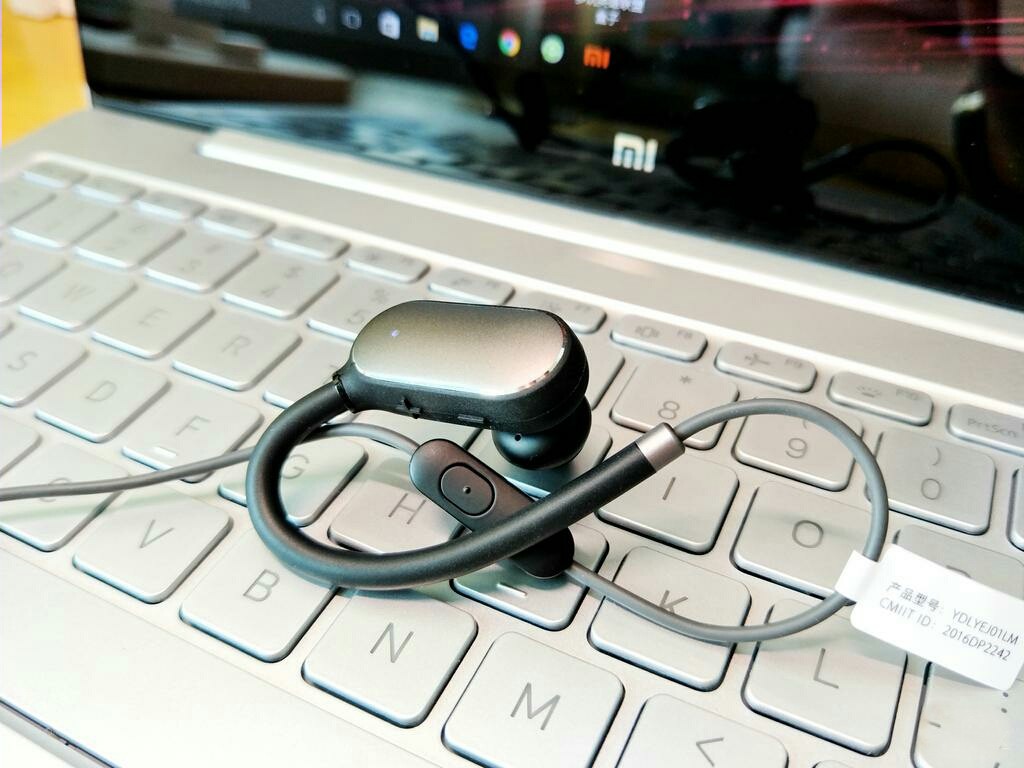 The power button and white headsets indicator, easy to switch on and you can start enjoys your listening experience!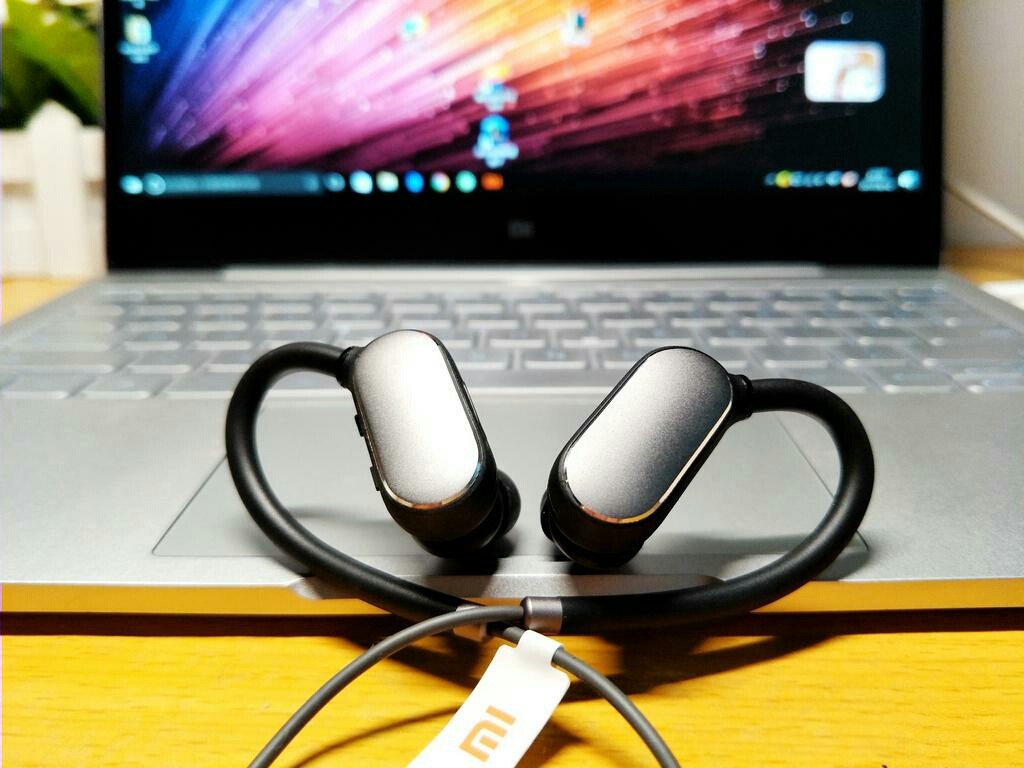 Mi sports bluetooth headset is my favorite sports bluetooth headset, it hasl the basic features and at the same time have a good design. The use of laser nano-spray technology make the Mi bluetooth headset abrasion resistant and sweat-proof, even if the headset get dirt, you can gently wipe out the stains and it will look like brands new again. It can easily deal with the sweat and the rain water, so you can enjoying your favorite sports even on a rainy day.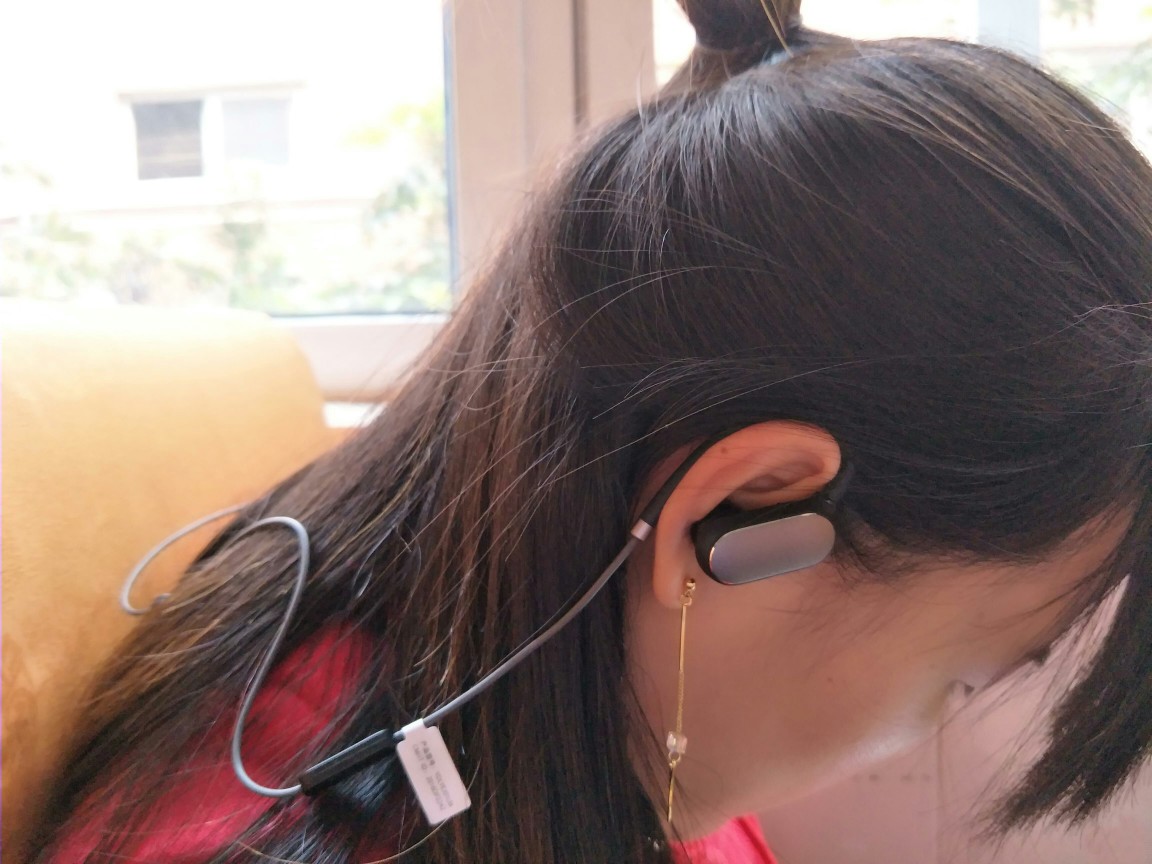 Whether you wear Mi Bluetooth headset for immersing the pleasuring of music time or passionate battles in the mobile game, I find that you are so pretty when you are quiet.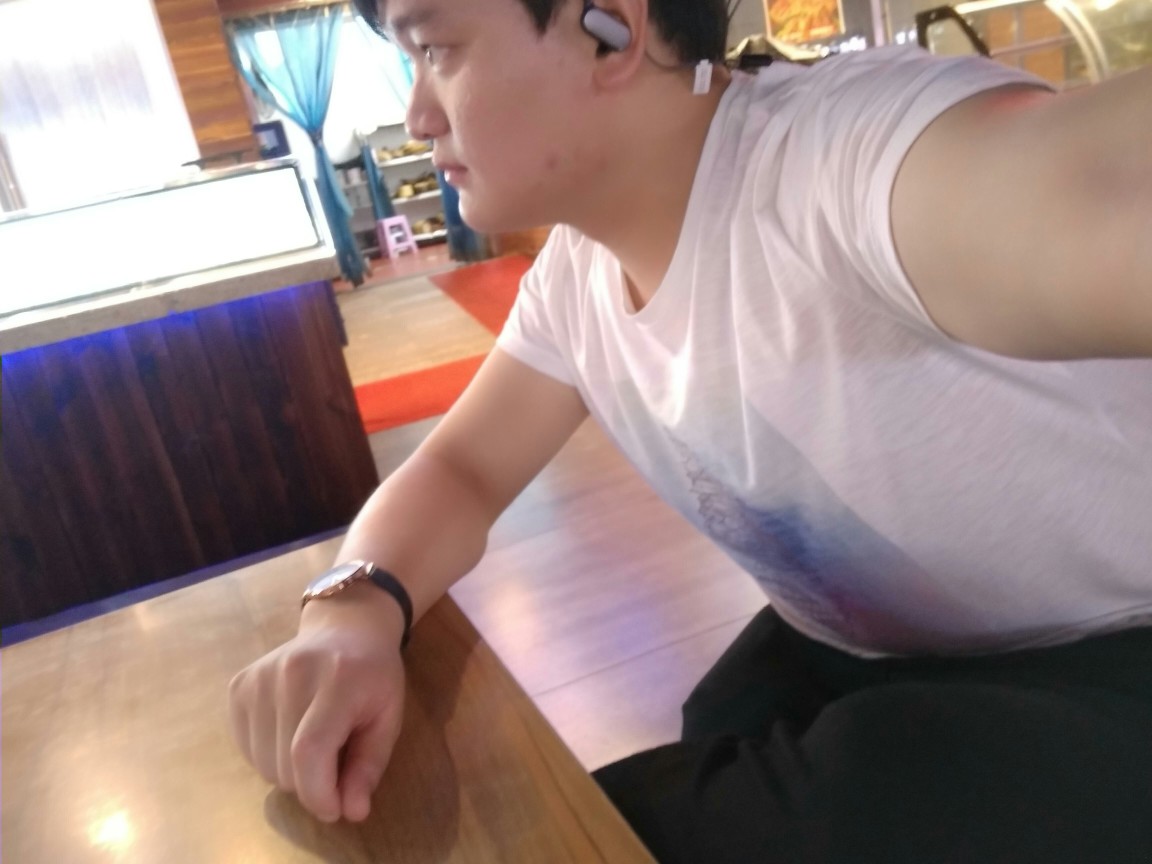 Youthful and luxury Mi sports Bluetooth headset, I am totally addicted to it, once wear on the ear cannot take off, because it is too convenient. Power by dynamic speaker unit + metal composite diaphragm combination, it can efficiently decrease the distortion of sound, so you can listening to the more stable and clearer sound. When you doing outdoor activities especially exercise, Mi Bluetooth sports headset can be your best personal playmate, your road-trip will no longer feel lonely. Mi sports Bluetooth headsets is my style of practices Mi way.
Mi sports Bluetooth headsets, be the headsets that every young people want it! Here is the best deal you can get online!