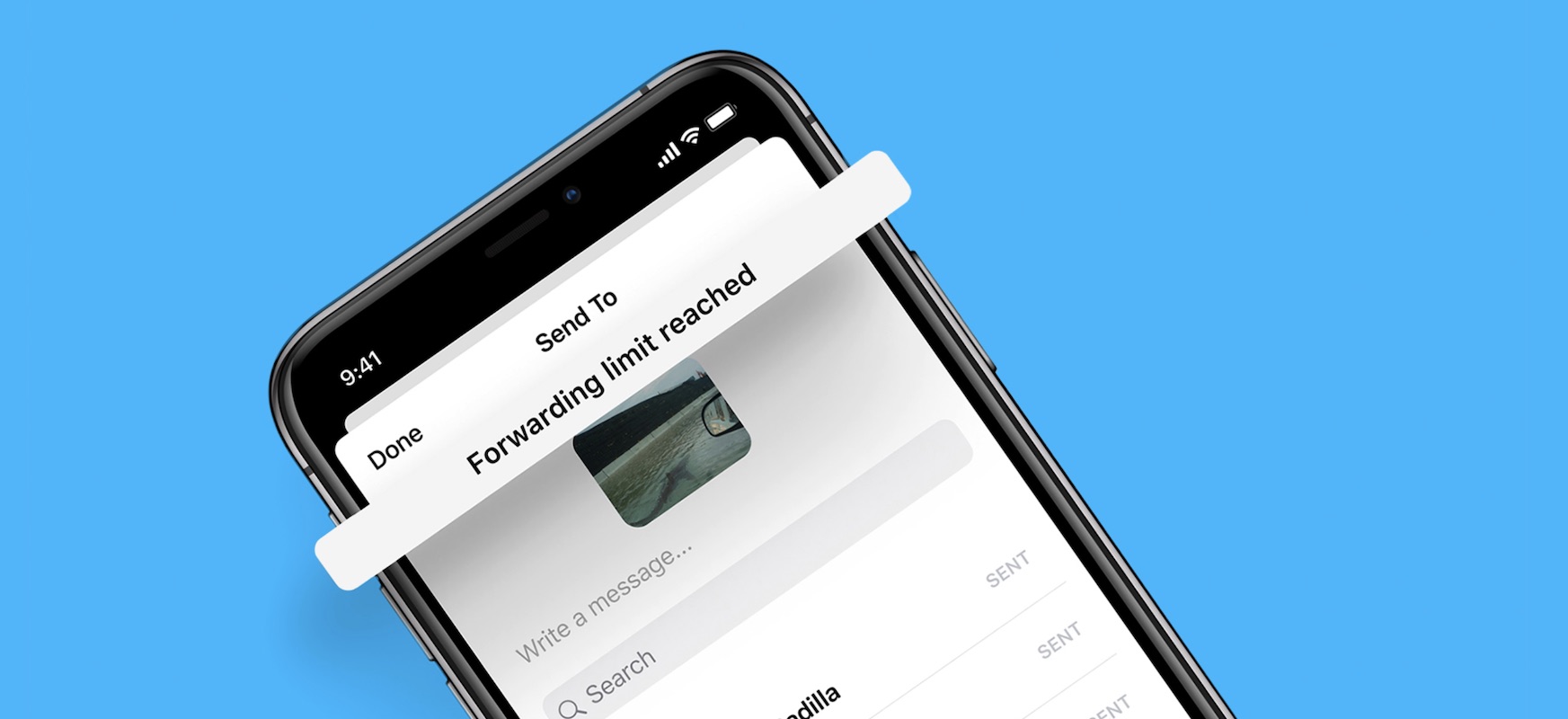 Facebook has just announced that we will only be able to forward messages on Messenger to up to five people or groups at a time.
At first glance, this decision seems strange, but it makes perfect sense. Facebook excuses itself for deciding to limit redirect messages, fighting disinformation and spreading bogus content.
How does the mechanism work? Very simple: when forwarding a message, after selecting more than five recipients or groups, we will get a message that the limit has been reached. However, it is not entirely clear whether it will be possible to circumvent the restriction by repeatedly sending the message to 5 recipients.
Messenger spam is not only annoying but also dangerous

Probably the majority of Messenger users encountered the message with an arrow and a small note "message forwarded". Most often it is spam sent by our less informed friends who tend to share every message with the world without reflecting on its truthfulness, let alone its value.

Facebook realizes that Messenger has also become a disinformation tool, which is why it has opted for restrictions.

We believe that controlling the spread of disinformation is crucial as the global COVID-19 pandemic continues and important elections are looming in the United States, New Zealand and other countries, explains Facebook's press office.

"We want Messenger to be a safe and trusted platform for connecting with friends and family," the release reads. The company boasts that this year it took care of users' safety by introducing two-factor authentication or notifications regarding account security. The restriction in the form of a message forwarding block is – as Facebook put it – another layer of protection.

Don't miss out on new texts. Follow Spider's Web on Google News .

Messenger will cease to be a spam machine. We will only forward the message to 5 recipients at a time

https://ift.tt/3eUmb6w