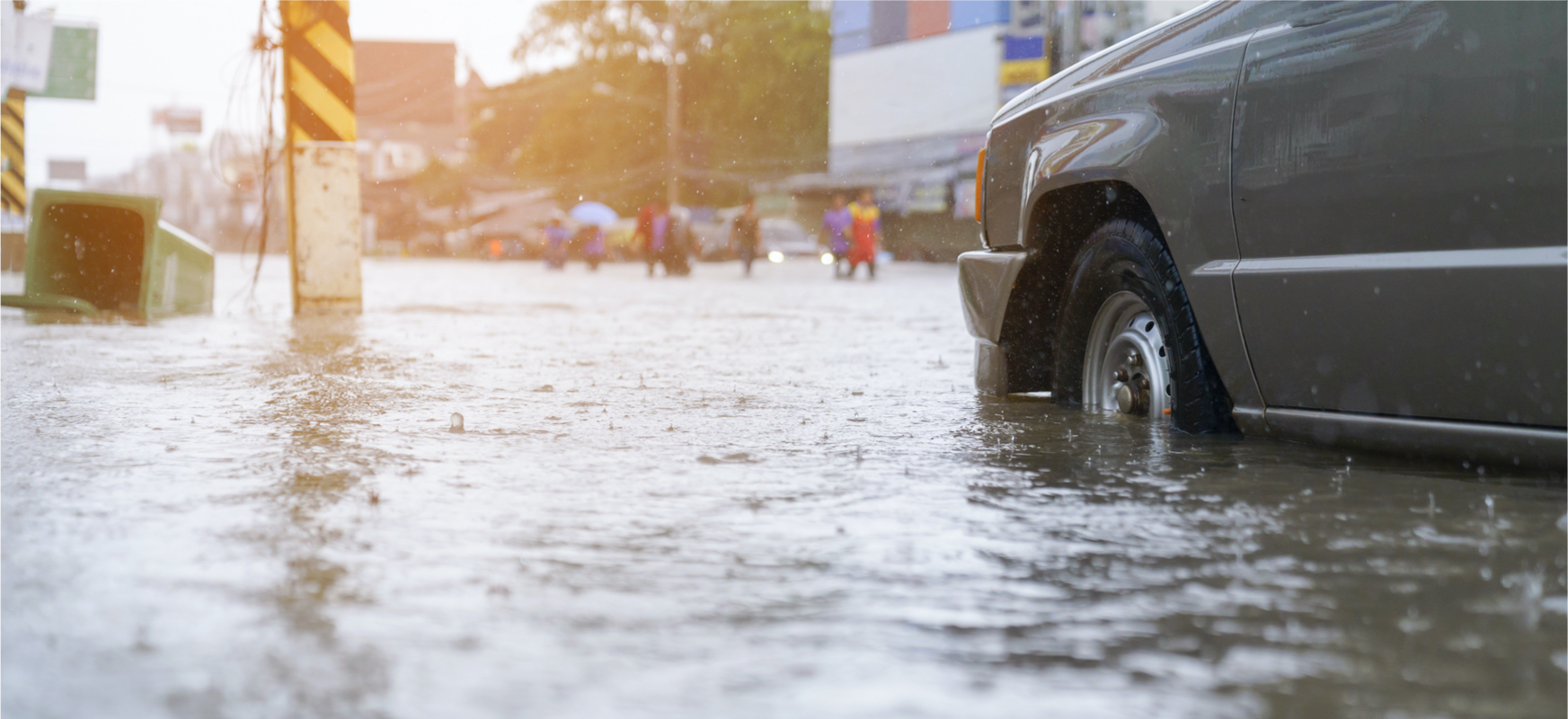 LINK4 thanks to new technologies helps victims of heavy rainfall remotely and within hours!
After the last extreme weather phenomena – storms, storms and flooding, which affected mainly Podkarpackie and the south of the country, but also Warsaw itself – LINK4 thanks to modern technologies, including mobile applications for self-calculation of compensation, online inspection pays compensation at an express pace.
"Money from insurance and other help can be obtained even in a few hours, and this is the basis for the victims to protect their property against increased damage" – assures Ewelina Kamińska-Lonty, Director of the Department of Claims and Property Injury at LINK4 TU SA
Meteorologists predict that this year's storm season may hit the Poles in July and maybe August. After dry winter and spring, we have been accompanied by violent atmospheric phenomena since June, which bring dangerous storms with gusty winds, tornadoes and storms, causing so-called flash floods.
The latter cause numerous damage not only in the south of Poland, where small streams flood the lower areas, but also cities throughout the country. This was recently the case in Warsaw and the surrounding areas, where the urbanization rate is high, dense buildings, and the storm water drainage system is not able to discharge rainfall of an above average intensity.
LINK4, which for obvious reasons as an insurance company constantly investigates the risks involved and, with the help of the most modern tools, warns about those that may take place, offers its current and future clients insurance solutions, maximally adapted to current needs.
Already a few months ago LINK4 due to the epidemic went into remote work mode – which was prepared and thanks to which customers probably did not even realize that they were served from other places, because the quality and level of service remained at the current high level. Not only that – developed with the help of new technologies dedicated to the Internet and telecommunications, models of contact with consumers, processes of reporting and settling claims are still accelerating.
How is this possible?
First, as emphasized by Kamińska-Lonty, "the standard is that LINK4 already offers compensation at the stage of reporting damages to customers who have suffered as a result of violent weather events" .
This quick money helps the most needy to protect property from increasing damage, which is essential in the event of flooding or flooding.
Secondly, currently over 70 percent property damage is liquidated in a simplified manner using mobile applications made available to clients or simplified damage handling processes based on photos or remote inspections. Thanks to this, the customer is able to independently assess the damage already at the registration stage. This means unbelievable acceleration of withdrawals from the policy – the money can be obtained after a few hours. In the classic model, when the client would have to wait for the appraiser to arrive, such a result would be unachievable.
There is another good news. LINK4, thanks to advanced data processing technologies and obtaining meteorological information about areas affected by the elements, calls its clients by SMS itself, often anticipating them in contact with the call-center. Ahead of customer contact with us – we help: we suggest the optimal path for reporting a claim.
The insured do not hide their satisfaction with such a solution, because it also brings them other possibilities – e.g. they can take advantage of the cash-free offer of using a professional drainage for flooded rooms.
How important it is, all those who have experienced flooding or flooding of a garage know – the fire brigade will receive a notification and pump out water, but it often takes a long time. On the other hand, drainage is a matter of the property owner and even if he has the money and goes to the nearest DIY store – he will find out that he has nothing to buy from this range, because everyone has already come up with a similar idea.
There is something extra – for a year LINK4 has not only been informing clients and property insurance owners about these dangerous phenomena that have already happened, but – with quite a high accuracy it warns that they can occur exactly in the area where there is a house or apartment. These weather alerts have already protected many insured people against damage – for example, before leaving the house, they closed the windows or switched off light-sensitive electrical devices.
The old adage says that he is cautious – always insured. It is true that LINK4 takes on new quality – the precautionary officer is always insured and well informed!
For all those interested who would like to take advantage of modern insurance solutions guaranteeing the protection of real estate or a vehicle not only against dangerous elements, LINK4 consultants are waiting at (22) 444 44 44. You can also insure via the website https://link.pl or at Agents cooperating with us.
We encourage you to insure yourself remotely, because it not only saves time, but also valuable discounts – when concluding a contract online or in conversation with a call center employee.
The text was created in cooperation with LINK4.
LINK4 thanks to new technologies helps victims of heavy rainfall – remotely and within hours
https://ift.tt/3eUmb6w