The home entertainment market is a place which is getting a lot of attention nowadays and it is getting crowded everyday passing with new entrants from around the world. The race to make your ordinary TV smart is getting tougher day by day but the consumer is the one who is getting the benefit due to competitive prices. Xiaomi too entered this segment with their very own Mi TV Box which is in direct competition with Google's Chromecast and Amazon's Fire TV Stick. The Mi TV Box is quite cheap compared to other brands. Given the price, the Mi TV Box gives you full access to Android TV apps, cast streaming capabilities, decent specs and a voice control remote. The complete package is very appealing but is it really that good? We gonna find out in a detailed review. Get the cheapest price here!
Design
The Mi Box is round body which is merely four inches wide and about three inches tall, making it very convenient to use and fit anywhere gadget. Since the device comes with a Bluetooth remote, you can put the Mi box behind your TV and it will still work seamlessly. The device is powered by Amlogic quadcore cortex-A53 processor and for graphics we have Mail 450 GPU. We also get 2GB RAM and 8GB of internal storage. For connectivity, we have got an HDMI port, a headphone jack, a power adapter port and a USB port. No ethernet port here, which can be a disappointment for many. Just like any other Xiaomi gadget, the design of the Mi box is kept minimal and clean. A "Mi" logo is placed on the top with a white LED on the front.
The Mi Box remote is something to talk about. It is a lightweight, easy to use remote with as less buttons as possible. Talking about buttons, we have a directional pad with center select button, home and back buttons, a voice command button, volume up and down, and a power button. The remote is Bluetooth enabled, so it works without line of sight and even when the box is hidden behind walls. It uses AAA batteries for power which makes it a bit chunky. The remote doubles up as a voice controller with a mic on the top, using it may feel like using a mic on stage. What is missing is a headphone jack, which could have made the package even more lucrative.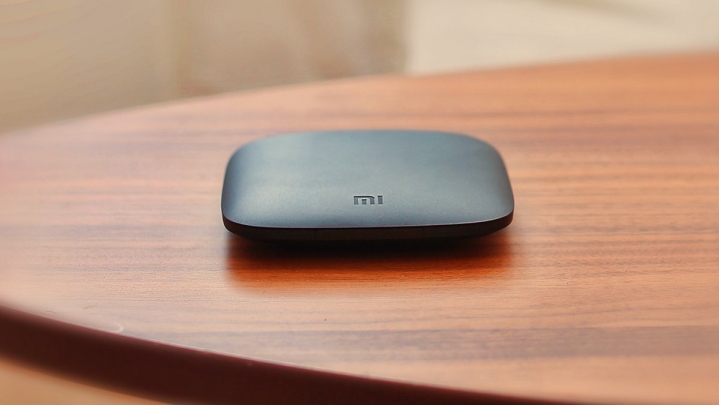 Performance
The Mi box offers effortless basic Android TV interface and uninterrupted streaming video apps. Gaming is enjoyable but does not expect heavy titles to work flawlessly. Mi box can handle 2D textures and light 3D perfectly but as you put on intense titles to play, you will notice frame drops and lags more often. The same issues were faced during complex cast tasks too. The Bluetooth remote voice search is not perfect and sometimes crashes Google Play services. The Mi box needs some tweaks and there are a lot of departments for improvements.
While the Mi Box is not pre-rooted and we didn't expect it to be, non-Play store apps can be installed with a security setting. Screenshots can be taken with quick shortcuts and use Bluetooth accessories like a mouse, keyboard or gamepads is also easy. The Mi Box also supports A2DP Bluetooth audio and comes with Android 6.0 out of the box.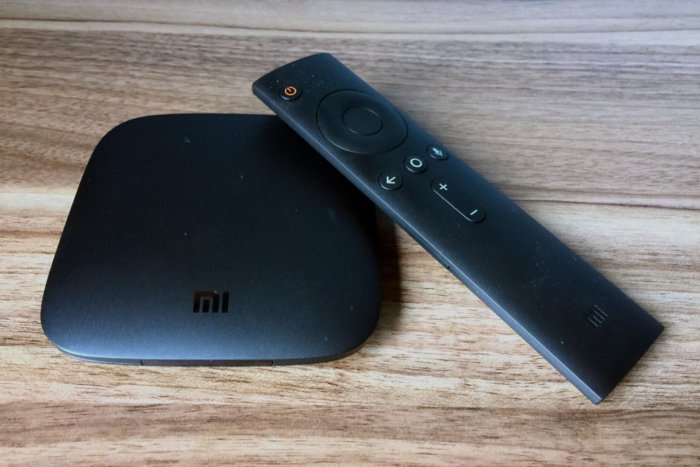 Conclusion
The Mi TV Box is an awesome device but it isn't what Xiaomi is known for. There are more negatives with this device then positives. The price is very competitive but the functionality isn't that great. The market for Mi TV Box is also very small especially in markets where Mi TV is available. The competition to this device are many and they are kind of good too, especially the Chromecast and the Amazon Fire TV. The Mi TV is definitely a product for die-hard Mi fans or Android fans and also who want something which won't hurt their pocket. We agree that the Chromecast lacks a remote but then the next in line Amazon Fire TV strikes off that con too.
Xiaomi Mi TV Box is a very unique and affordable device which will appeal to a limited audience only. Also the device's lack of performance makes it poor competitor in front of the Google Chromecast and Amazon TV. Here is the best deal you can find online!