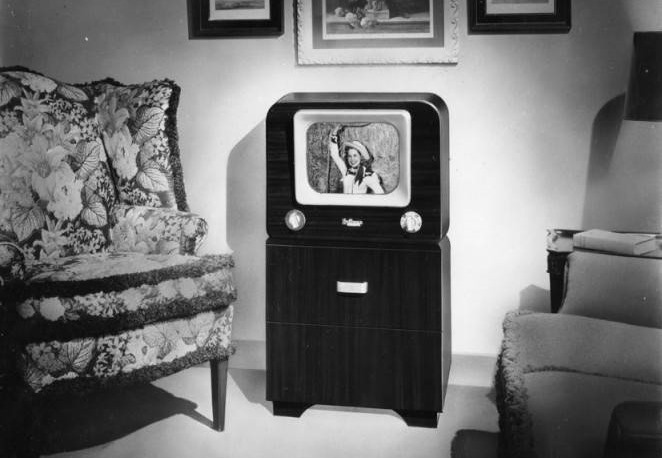 People are sitting in a cafe and looking at small screens. Others walk around the park, staring at the displays. They fall into each other and almost under the car. In turn, someone else sits in front of the TV screen, with a toy steering wheel, and on the screen sees the route of the race.
A report from the present day? No, these are scenes from a 1947 French film called Télévision: Oeil de Demain ("Television: an eye for the future"). The small devices used by the characters in the movie are not smartphones, although they perform a similar function. These are small TV sets, although they also have a communication function. In one of the scenes we can see that they can broadcast an image, and in another one what we would call a conference call.
Television: an eye for the future is an educational film.
He was supposed to make viewers aware of the possibilities that the medium, which was still young at the time, brings. It was intended for screening in front of the main film in the cinema – just like in the past, a newsreel was shown, now short films and commercials.
Small TVs worn by the characters remind us of smartphones because they took over their role. Today, portable telephones are used primarily for entertainment – and the function of actually making phone calls has gone to the background.
What scenes do we see in the movie? In addition to the characters mentioned above, intrigued by the content of portable devices, we can observe:
a professional or business meeting organized on the screen,
promotion of goods on television,
something that looks like a travel agency, presenting views from places that we can visit,
we also see a voyeur who uses the view given by a camera accidentally not turned off by a young woman.
Sounds familiar? For me yes.
One of the creators of cyberpunk William Gibson recently reminded about the film. He also posted a short, minute version.