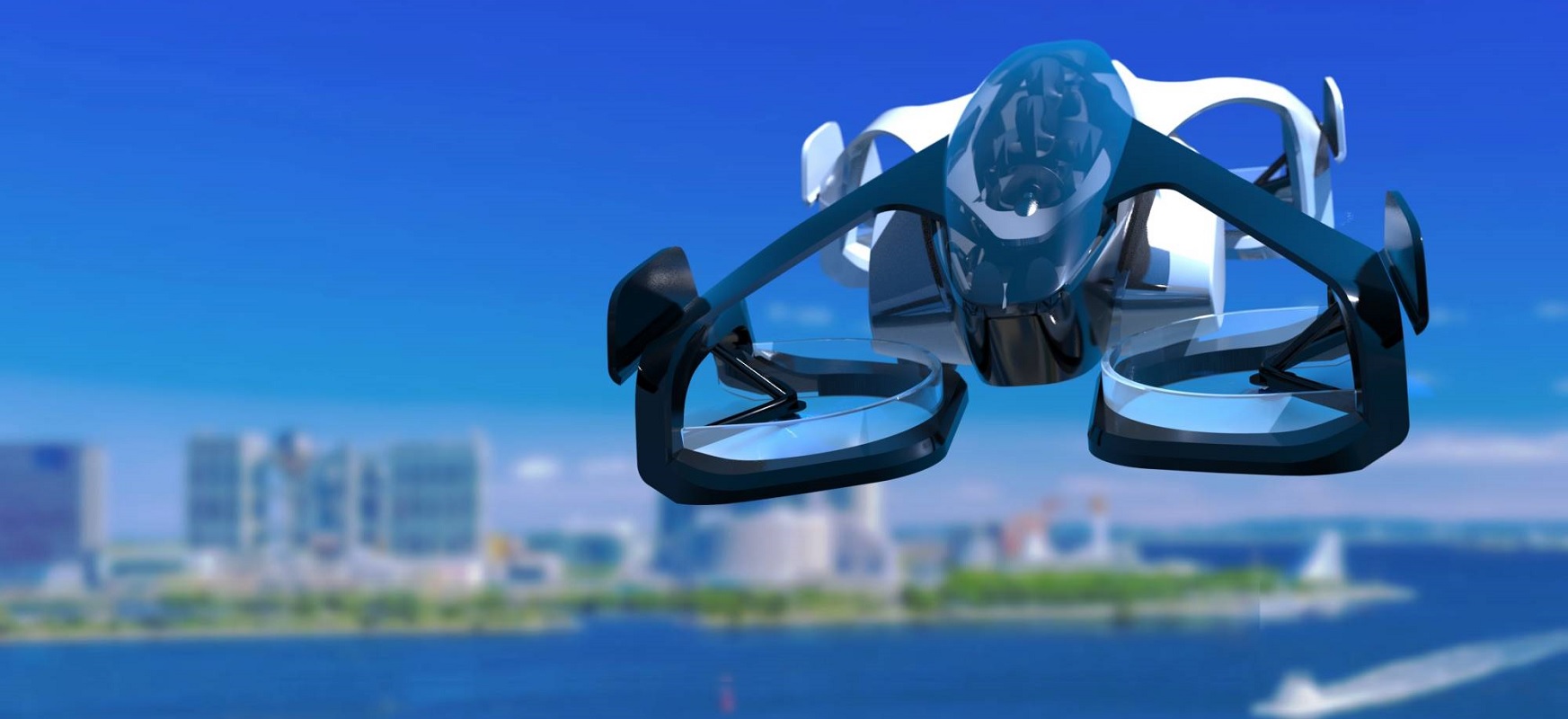 The Japanese are investing money in the development of flying aircraft . The authorities of the Land of the Rising Sun would like to commercialize this futuristic type of transport as early as 2023.
All over the world, many companies are working on the creation of flying aircraft . Among them are companies such as Airbus, Boeing and Uber. This is not surprising, because the ability to cover short distances with small vehicles capable of vertical take-off and landing has long been a dream of many. This is especially true in Japan.
SkyDrive SD-XX
The Japanese startup SkyDrive, established in 2018, recently presented a prototype of a light, two-seater SD-XX aircraft. The dimensions of the SD-XX are similar to a car (4.5 x 3 x 1.5 m) and it is able to cover several dozen kilometers at speeds of up to 100 km / h.
According to information provided by company representatives to reporters from Japan Times, SkyDrive plans to make the first test flight of the vehicle this summer. The first electrically powered prototype, with a pair of rotors installed in each of the four corners, made its first manned flight in December 2019.
Start from downtown Tokyo? No problem
We are considering launching an air taxi network in large cities such as Osaka and Tokyo. The first flights would take place over the sea, as flying over the crowded city center would be far too risky, says Tomohiro Fukuzawa , CEO of SkyDrive and former engineer at Toyota.
In Osaka, the company plans to carry out sightseeing tours between locations such as Universal Studios Japan, Osaka Aquarium Kaiyukan, Osaka Expo and others. Flights with SD-XX will take from 3 to 5 minutes. By comparison, each car trip would require at least 20 minutes. The company plans to start its operations by organizing trips to various tourist destinations, including Universal Studios Japan.
The secret of the SD-XX is simplicity
The first copies will practically fly on autopilot. However, these will not be 100 percent autonomous vehicles, because they will need a pilot who will be able to react in the event of a threat – adds Fukuzawa.
The future is really fast
SkyDrive plans to sell at least the first 100 vehicles by 2028. Each of them will cost as much as a higher-class car.
Tomohiro Fukuzawa is convinced that by 2050, everyone in Tokyo will be able to travel anywhere in the capital in less than 10 minutes. For this reason, he suspects that the global market for electric vertical take-off and landing vehicles (eVTOL) will be worth $ 1.5 trillion by 2040.
Don't miss out on new texts. Follow Spider's Web on Google News .
Flying electric cars will start hauling tourists in Japan in three years