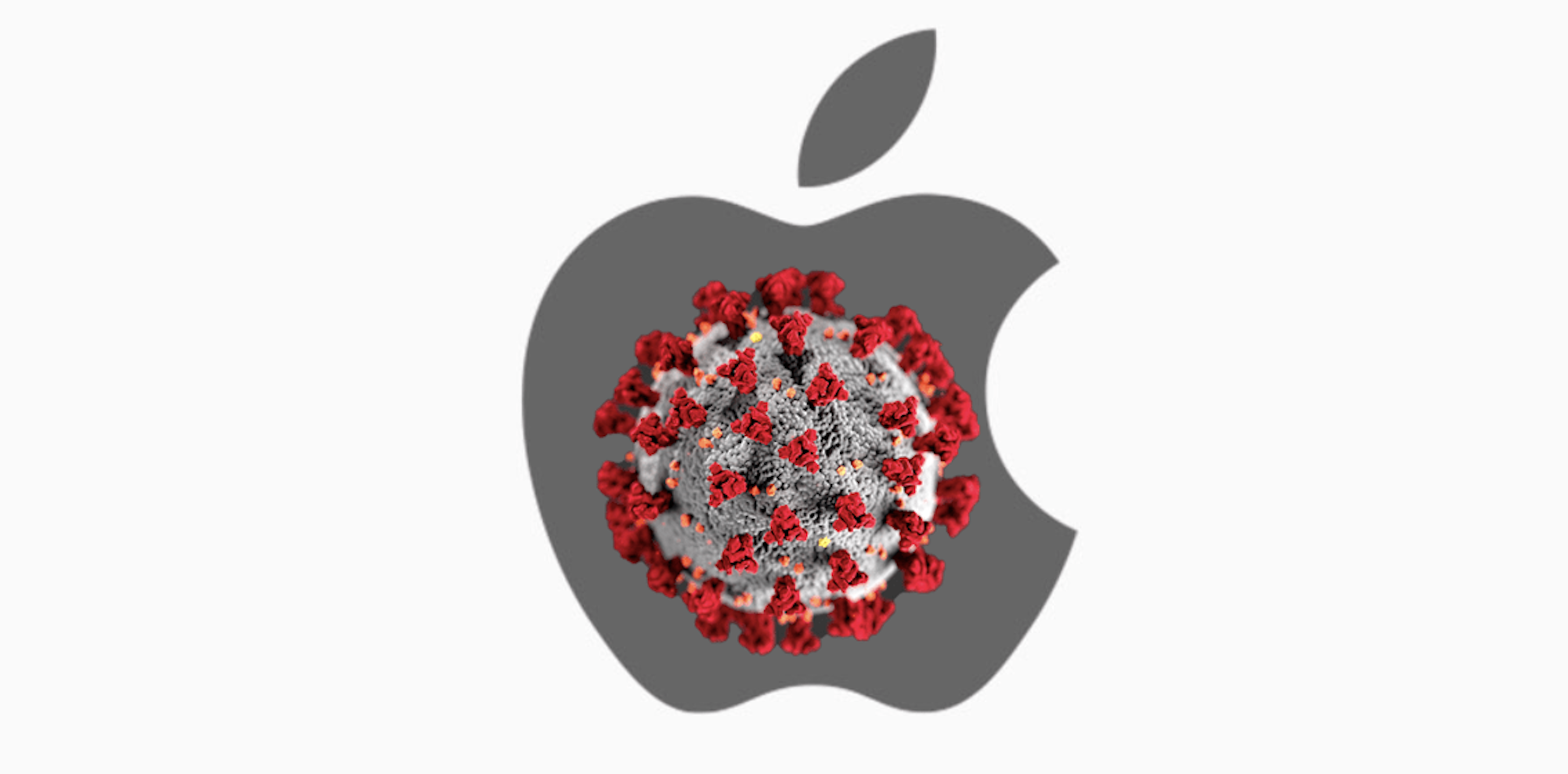 Virus, what virus? – Tim Cook might have quit during a US Congressional hearing . Apple, like all the other tech giants targeted by the US parliament, has just recorded record quarterly results.
It's amazing that at the same time that Apple, Amazon, Facebook and Google (there were some problems here) presented their phenomenal financial results, the US Ministry of Economy released extremely depressing data on Gross Domestic Product. Well, GDP fell by 32.9 percent. year on year and 9.5 percent. quarter to quarter. This is the largest quarterly decline in – note – 70 years when such studies are ever conducted.
In this context, Apple's results – an increase in revenues by 11 percent. to $ 59.69 billion and 12 percent. Profit increase to sky-high $ 11.25 billion. – they look completely detached from external reality. And yet. Coronavirus has no chance against Big Teech, which shows even more clearly what is at stake in Congress – for example, if the American regulator decides to divide the big American tech corporations into several smaller ones, their financial Eldorado may end.
It's just that it would probably be a loss for the entire American economy and … for the benefit of Big Tech's Chinese rivals. For example, Huawei has just become a global quantitative leader in the sale of smartphones ( reported by Canalys , confirmed – more importantly – by IDC), despite the US ban on cooperation with Google and logs thrown into the development of the 5G business.
But let's go back to Apple, because a few things in the latest financial reading are just phenomenal.
Let's start with the iPhone. Here, 2 percent. increase in revenues from the sale of Apple's smartphones to $ 26.42 billion. (I would like to remind you that the American company no longer reports quantitative sales) only seemingly may seem small. However, when we contrast this with the fact that for most of the last quarter, Apple stores around the world were closed due to the virus, the result seems downright hard to believe.
Of course, the premiere of the cheap (cheap for Apple, of course) iPhone SE , which – I quote Tim Cook here – encouraged customers with older versions of Apple's smartphone to exchange for new models. However, all iPhones had to sell well, at a time when traditionally the biggest fans of the brand are waiting for completely new models. This year they will have to wait a bit later. In an unusual way, Apple informed that the premiere of this year's iPhones will be postponed by a few weeks. The iPhone 12 should therefore be expected not in early September, but probably in mid-October.
A very important reading is also the revenue from the sale of Apple services, which include, among others App Store, Apple Music, Apple Pay and Apple News. Important, because it is about this business in which Apple deletes 30 percent. commission, US senators ask as they try to prove that Apple is illegally using its dominant position. Service revenues increased by 15%. up to $ 13.16 billion So not only do customers buy more iPhones during the pandemic crisis, but also spend more on services purchased internally.
Add to this the huge increases in revenues from two other hardware lines – Mac sales increased by 21%. to the value of USD 7.08 billion, and iPads by 31 percent. up to $ 6.58 billion – and we have an overall picture of the power of Apple's business. Even if you take into account the fact that the interest in working from home has increased significantly, the increase is 20-30% they seem sky-high. And it is difficult to point only to the fact that in the Mac category, Apple has released the usual updates, maybe apart from a new keyboard that replaced the much-criticized previous version, and in the iPad category, a new Pro model and a new hit external keyboard for the tablet were released. Mac and iPad sales must be the result of several global trends.
Some analysts pay a lot of attention to Apple's results in China, looking for a field for growth in the American company's business. Sales in China rose slightly to $ 9.33 billion in the last three months. The American company was particularly successful in selling iPhones – they were sold in China by as much as 32 percent. more than a year early. Again, however, it is difficult to associate Apple's overall fantastic results with only a rebound in China. It's just one of the building blocks.
Apple's only concern about the future may be that crises are often delayed. A well-oiled business machine may well enter a crisis period based on the implementation of previously agreed contracts. An extremely important reading for Apple will therefore be the result of the next quarter – it will already be entirely marked by the global crisis caused by the coronarivirus.
I wonder if it will still have no chance in the confrontation with Apple.
Don't miss out on new texts. Follow Spider's Web on Google News .
Coronavirus has no chance with Apple
from WordPress https://ift.tt/3hW8KUq
from Blogger https://ift.tt/2XdBNdQ
via SEO Services