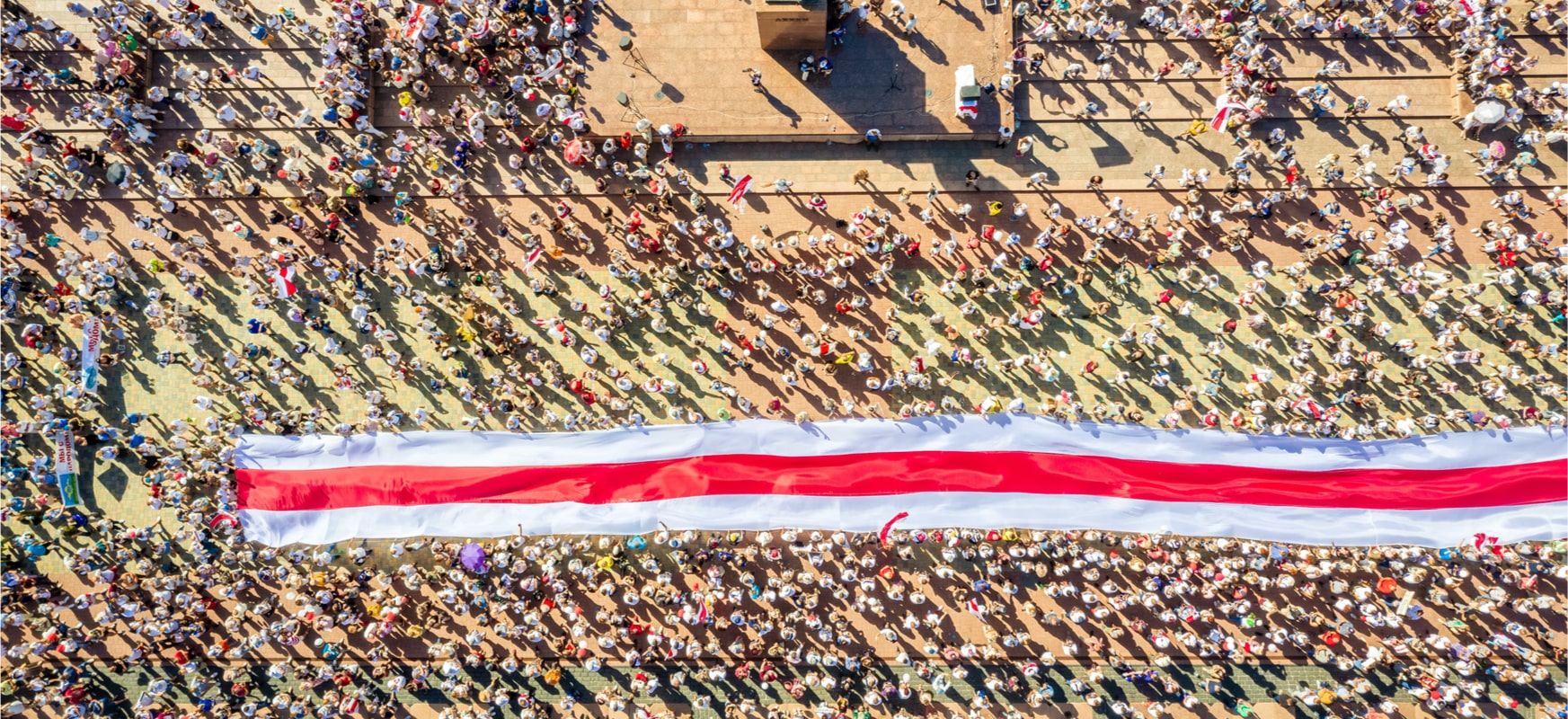 Although Lukashenka's regime restored internet connections after a few days of online blackout, the specter of more blockades is still circulating. That is why Belarusians and non-governmental organizations are asking Polish telecoms to abolish charges for calling and roaming in Belarus.
– Since 1994, power in Belarus has been held by Aleksandr Lukashenko through repressions. In recent days, the scale of this violence has become absolutely unacceptable. One of the ways of repressing Belarusian citizens has been manipulating access to the telephone and internet network for years – this is how the letter from the Free Belarus Initiative begins, signed by over 20 Polish NGOs to the Polish Chamber of Information Technology and Telecommunications and all operators.
Belarusians living in Poland and supporting the protests that broke out after the last elections in their homeland, appeal for help from Polish telecoms:
– For months, Lukashenka's regime has been limiting the operation of mobile internet during protests, in recent days the Internet has been completely switched off in Belarus. As the UN Human Rights Council emphasized many times, such restrictions on access to information constitute a violation of human rights – they write in a letter, which, as Spider's Web learned, was just sent to PIIT.
Lower charges for calls and roaming – this is what Belarusians are asking for.
Currently, the Internet in Belarus has been restored, but there is still a threat of more blackouts. That is why Belarusians, supported, among others, by the ePaństwo Foundation, Panoptykon Foundation, Amnesty International, Fundacja Centrum Cyfrowe or Fundacja Instrat, are asking for help.
More specifically, they are calling for:
abolition of charges for calling to Belarus – as did the Lithuanian operator Tele2 Lietuva;
reduction or complete elimination of roaming charges with Belarus during protests;
increasing the coverage of the base station network (BTS) at the border with Belarus to facilitate contact with residents of cities near the border with Poland.
– Journalists trying to cover today's events in this country are also widely complaining about the problem with communication, sending photos and videos – they appeal in the letter.
Operators: Coverage is hard to extend
These are not the first such appeals to Polish telecoms. A week ago, during the internet blackout on the Facebook pages of Polish telecoms and on Twitter, where the official profiles of telecommunications companies were marked, there were requests to strengthen the signals from Polish mobile stations.
Back then, Arkadiusz Majewski from Plus explained to us that the Belarusian request could not be easily fulfilled: An operator in Poland cannot set the network signal so that it "sows" wherever it wants. These are issues regulated by law, because a given station has a range for which it has received a permit from the relevant Polish office. The issues of border coverage are also legally regulated at the international level and in intergovernmental agreements.
How the whole country disconnects from the grid.
This time, however, the requests are more specific. It's not about the signal coverage itself, but rather about very high roaming charges in Belarus. Indeed, if you want to use the Internet on a Polish card in Belarus, we will pay PLN 3.6 for 100 KB of internet in the Play network, in T-Mobile 3.63 for 100 KB, in Plus PLN 2.46 for 50 KB and in Orange PLN 1.51 for 50 kB. This gives a price of over PLN 30 per MB. – There is no way to freely connect to the Internet from the Polish operator. The costs are enormous – says Michał Potocki, journalist from "Dziennik Gazeta Prawna", who was in Minsk during the elections and saw how the entire country is disconnected from the Internet.
– The Internet started to slow down, it connected, it connected, but after some time it was obvious that nothing would come of it. The page will not load. One by one, websites and pages have disappeared: Facebook, Google and Gmail, Twitter, websites of the opposition media – says Potocki.
Little by little, on election Sunday , Lukashenka's regime cut off all of Belarus from the Internet . No websites, social networks or messengers were working. It's just that we managed to keep this state quite briefly. Internet resistance quickly emerged from below. It was obvious that cutting off the Internet served one purpose: to stop protests, to allow people to contact and organize. It's just that the opposition had been organized before and was getting ready for such circumstances – says the DGP reporter.
More about how social media supports social protests and how countries use the internet and new technologies to block them in tomorrow's text in Spider'sWeb + Magazine .
Don't miss out on new texts. Follow Spider's Web on Google News .
Belarusians appeal to Polish operators: help and lift roaming charges!
https://ift.tt/3eUmb6w