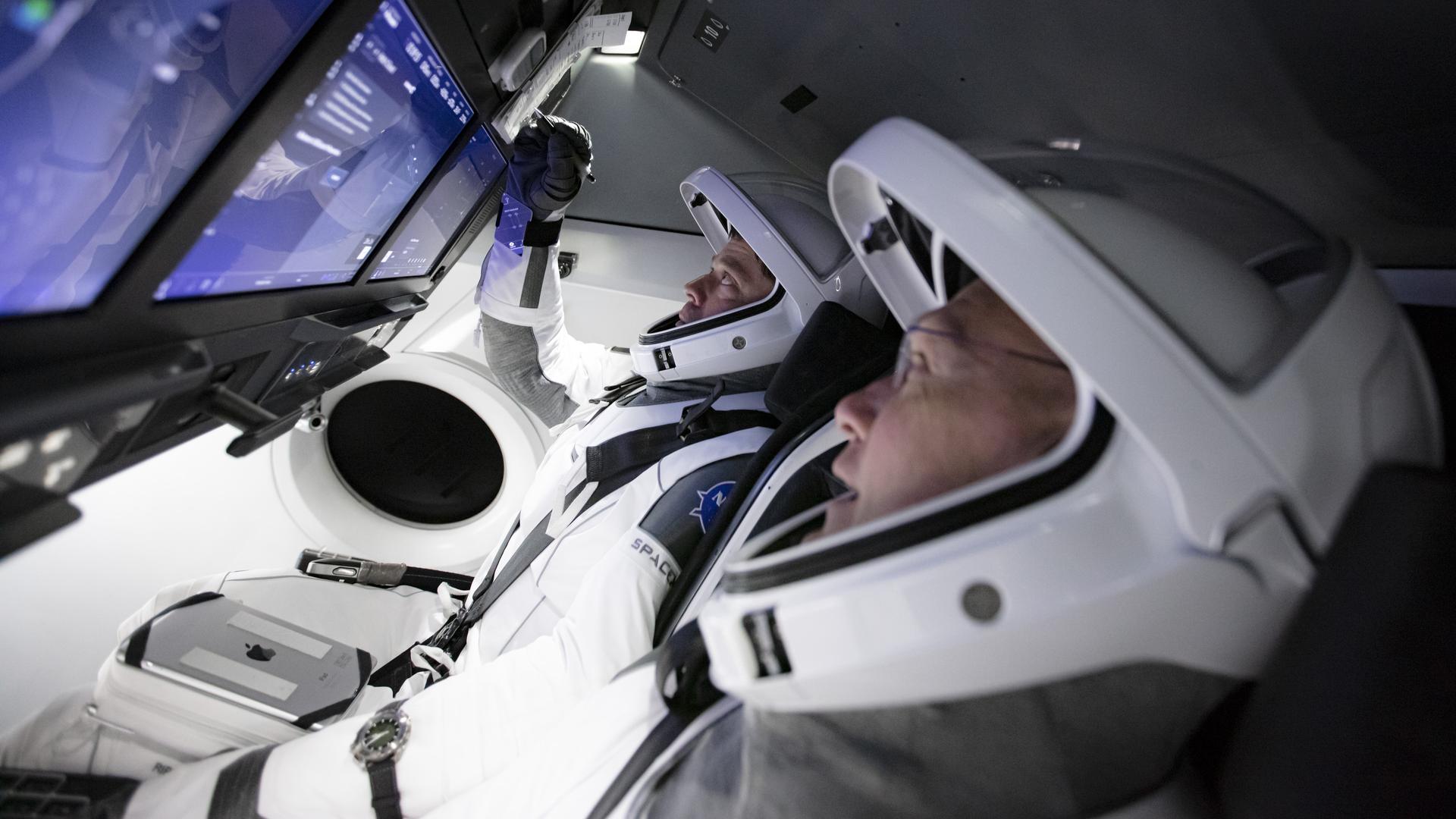 A few days ago, after two months on board the International Space Station, the two astronauts returned to Earth on the Crew Dragon. Almost two hours passed from the moment of launching to the opening of the hatch. At that time, the astronauts … were not bored.
Bob Behnken and Doug Hurley were the first astronauts to break through the Earth's atmosphere aboard the brand new Crew Dragon and land it on parachutes on the surface of the Atlantic Ocean.
However, when the maneuver went as planned and the ship was calmly floating on the surface of the ocean and waiting to be picked up by the boat , the astronauts only waited for the hatch to open from the outside. Due to the poisonous fumes surrounding the ship, the ship's crew could only be pulled out after almost two hours after landing. So what did our heroes do?
Dragon was equipped with a satellite phone
At a press conference already five hours after landing, Doug Hurley admitted what the astronauts were doing while waiting for the hatch to open:
Five hours ago, we were floating inside a spaceship on the surface of the ocean and making jokes to everyone we could call. By the way, it was really fun – he added
Hurley did not say who answered the phone on board the state-of-the-art spacecraft or what they heard. Nevertheless, he made a reservation that any bill for satellite calls should be sent to Elon Musk, the owner of SpaceX.
During the conference, journalists asked whether the astronauts had called by accident on board the GO Navigator ship, which was to pick them up from the ocean, for example to order a pizza.
After this conference, however, we can expect that the astronauts have established a new tradition, and each subsequent Crew Dragon crew after launching will call random people to kill the time between the launch and the opening of the hatch. No wonder, after all, after such an experience as a fiery flight through the atmosphere, everyone wants to do something to relax. It's a healthy reflex.