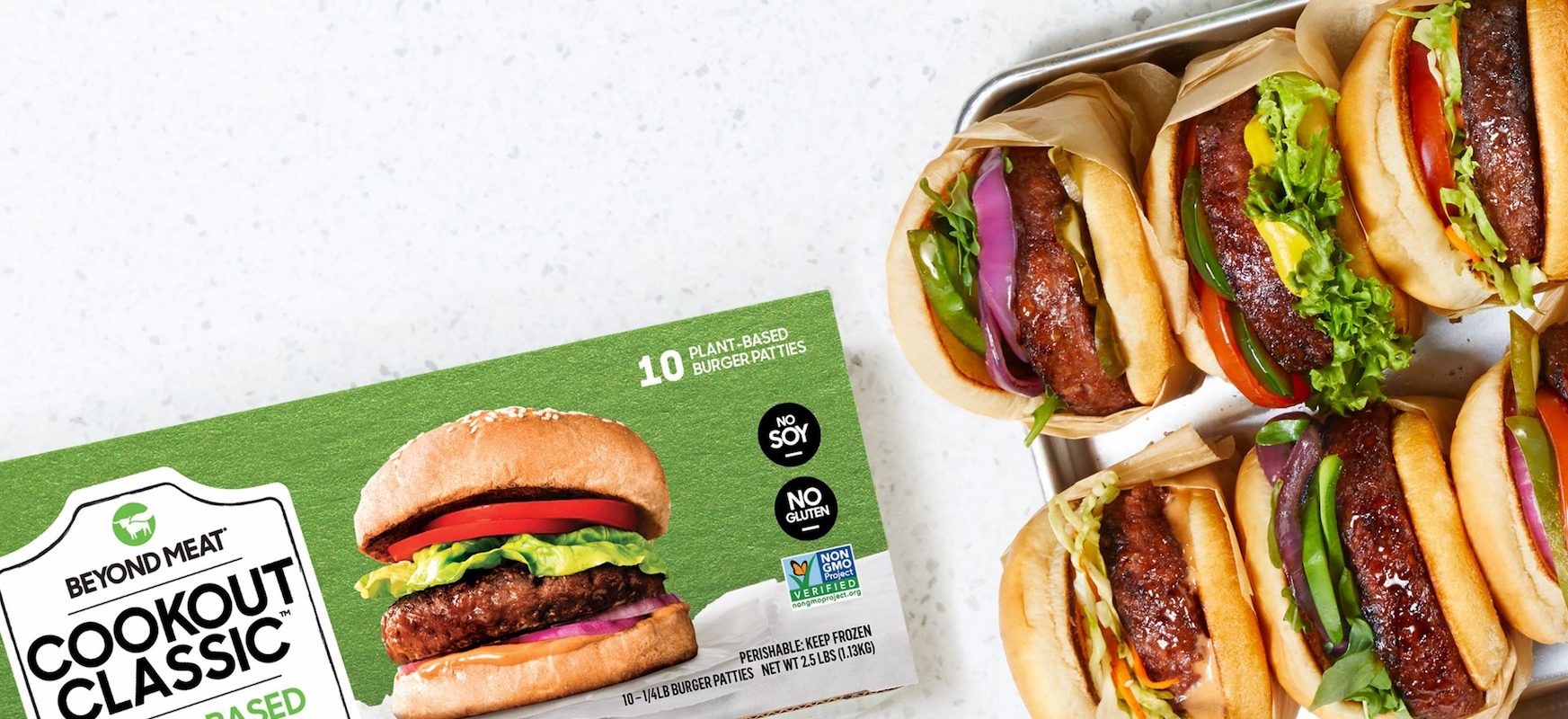 Beyond Meat , creator of the famous meat replacement, announces that its product will be cheaper than real animal products. Is this enough to switch to vegetable burgers?
Beyond Meat is, next to Impossible Burger, one of the most popular companies that create vegetable meat substitutes. Beyond Meat has been refining its formula for years, and the latest edition of its products was created last year. The new version of the cutlet looks like meat not only before, but also after frying. During the heat treatment burgers turn brown and retain their juiciness.
And while in terms of appearance Beyond Meat practically can not be distinguished from a beef burger, in terms of taste is still a difference. Beyond Meat and Impossible Burger, however, are closest to the taste of real meat. Both forms want consumers to be able to limit their meat consumption without a revolution in taste habits. You don't have to be a vegetarian right away. You can just eat meat less often.
There can be many incentives to change the way we eat. Some people do not agree on how meat is currently mass produced. Others – like the one signed above – give up meat because of ecological issues, mainly climate change and the growing population of the Earth. There is also a growing group of consumers who want to try meat substitutes out of curiosity.
Meat substitutes still cost more than real meat.
Take, for example, Beyond Meat widely available in Polish stores, including discount chains. Two cutlets with a total weight of 227 g cost about PLN 30, which gives over PLN 130 per kilo. The same or only slightly more, you have to pay for high-quality roast beef. Lower class beef costs up to 25 PLN / kg.
Ready-made burgers with Beyond Meat can also be found in Polish restaurants. Krochocwa served Beyond Burger for PLN 29. Quite a lot for a burger without additions, and especially for a vegetable burger. Other plant menu items cost PLN 16-20
Vegetable burger Rebel Whopper simulating the taste of meat also appeared in Burger King. Here the price was PLN 11.99, exceptionally PLN 1 less than in the case of a traditional Whopper. Burger was based on a vegetable product from The Vegetarian Butcher.
Of course, the market has a whole cross-section of vegetable burgers at prices much lower than meat. In general, however, these are not products that are intended to simulate the taste of real meat.
The head of Beyond Meat announces that Beyond Meat will be cheaper than meat. This is one of the main goals of the company.
Ethan Brown, CEO of Beyond Meat, gave an interview to Yahoo Finance in which he boasts about the company's financial condition and plans for its further development. Brown announces that Beyond Meat products will be cheaper than real meat, but it takes time. 18 months ago, the company set a goal that after five years the price of their product would be more favorable than meat.
Surprisingly, the COVID-19 pandemic brought the company closer to its goal, but it became a roundabout way. Beyond Meat has not become cheaper, but meat prices have gone up. Thus, the five-year plan has a chance to be implemented faster.
I keep my fingers crossed because I firmly believe that as a society we eat too much meat. When my parents were born (1960s), statistically the world ate 24.2 kg of meat a year. When I was born, it was over 30 kg. Following this lead, in 10 years it will already be 45 kg per person, according to WHO calculations . At the same time, the population has grown from around 3 to 7.5 billion people since the 1960s.
WHO recommends a weekly consumption of up to three portions of prepared red meat with a total weight of 350-500 g. In Poland, we eat it twice as much, and many people cannot imagine a meatless lunch, breakfast or even dinner.
After all, artificial Beyond Meat will be cheaper than real. Will you switch
https://ift.tt/3eUmb6w