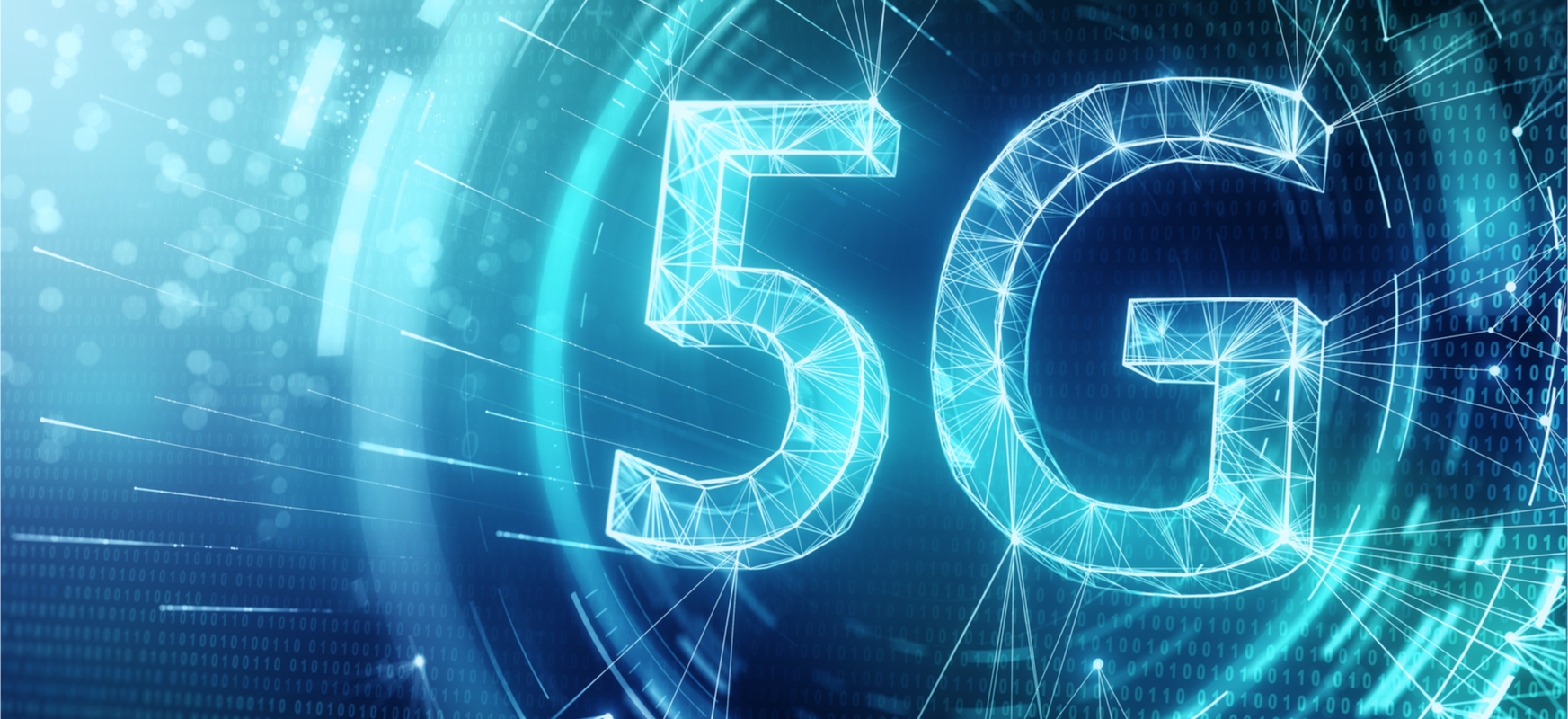 The canceled auction on the 5G frequency may delay the commercial start of this technology in our country. We talk with Piotr Muszyński about the consequences of this decision, the need to develop an action strategy and about solutions that 5G will disseminate.
Piotr Muszyński is associated with telecommunications for most of his life. During over 16 years of work at Orange, he went from the director dealing with customer relations to the vice president responsible for strategy and transformation. Since 2018, he has been running his own company, Fixmap, investing in the market of local telecommunications operators and IT companies. His portfolio includes six companies, including Gdansk Volta and Lubuskie Terra Telekom.
Karol Kopańko, Spider's Web: We have a canceled 5G auction, which may lead to a delay in the construction of this technology in our country. This is probably the hottest topic for discussion in the telecommunications world?
Piotr Muszyński, head of Fixmap: Definitely, operators feel the need to improve the technology and decide on a roll-out themselves (Plus launches a network of transmitters in 7 cities, and Play in the Tri-City – note), but this is not true 5G, but rather LTE 4.8.
Why?
Because it is all the time the frequency conversion used by the LTE network. We are talking about the use of frequencies 2.1 and 2.6 GHz, which are nominally assigned to the LTE frequency. We use the old band, "we improve the radio" and say: "we have 5G!" That's not it yet.
The auction was to provide operators with a higher bandwidth: 3.4-3.8 GHz.
Operators already now have a bandwidth above 3 GHz. They came into its possession under previous tenders, e.g. for WiMAX technology or various acquisitions. It is a mix of historical past, national and regional licenses. The band is divided into inefficient 14 MHz blocks for various purposes. A mess is born that is difficult to manage.
The tender was to change that. Five 80 MHz blocks seem to be perfectly tailored to the needs of four large operators and a local operator. Regional players are the perfect complement to the offer of large operators, especially in smaller towns. We have about 600 such operators in Poland who have invested in fiber optics in villages and towns – mainly thanks to public funding. The copper network and 4G of large operators were not much competition for them. With 5G, the situation will change dramatically.
So the proposal of four operators will be better than buying the Internet via cable?
Local operators operate in both radio and landline technology. In the case of the former it is 5 GHz Wi-Fi, and in the case of the latter it was the infrastructure that had to be built. Imagine now an operator who has several thousand in range households and has 2,000 customers, some of them in radio technology. It will be David's fight with Goliath.
The potential for creating a local operator's offer is much lower than for a domestic operator. The latter will be able to take advantage of the existing own passive infrastructure, run 5G and X00 Mb / s Internet to add 4K quality television on the same band (and in the future even 8K).
Local operators complement the ecosystem, so I believe that one block in the auction for the so-called C-Band should be designed for such needs. This would allow healthy, regional competition. Without this, smaller operators are doomed to failure in the fight to retain customers.
Registrations about regional operators were missing in the canceled auction.
Yes, but the situation is very dynamic. Not only did we have the regulator's decision to freeze the auction, but the term of office of the President of UKE was shortened. Minister Zagórski says that the auction will take place this year and may be announced by the vice president acting as the president of UKE, but I have doubts about it.
First of all, it is practically the most important strategic auction that will happen in our telecommunications world in the foreseeable future. Therefore, it should be supervised by the President of UKE from the beginning.
Secondly, the auction is a very complex, difficult and extended process. It requires a whole range of different legal instruments and the resulting consultation and implementation deadlines. I would describe half a year as a very optimistic scenario. It must be admitted, however, that other countries, such as France, have also canceled their auctions against Covid-19.
How do you assess the progress of other countries in the context of the introduction of 5G? We've heard about him for several years.
We currently have 5G networks in 60 countries. However, only 12 million people report that it connects to 5G every day. For now, this is a sandbox – a sandpit, where like clumsy children with rakes we play with what the operators built. It is not yet a full production infrastructure.
I have a lot of respect for colleagues from Plus and Play who are the first to launch their networks. Same for the Huawei market leader and Ericson following him. Thanks to them we have the same rakes as Singapore or South Korea, so I would not say that we stand out in this race. If we only create an action plan, then we should not have problems with 5G, just as we did not have with LTE, which we implemented very efficiently.
How do you assess it?
Today we have much better LTE internet than in London, Paris, Amsterdam or other European cities when we compare it with Warsaw. Our signal quality is generally better. We are able to plan and build networks certainly no worse than other operators in Europe.
This may change when neighbors start using 5G and then Western corporations will bypass Poland, wanting better infrastructure.
If delays accumulate, of course this can happen. We had a moment when car companies chose Slovakia because of better roads. As a rule, telecommunications is a very similar sphere of broadly understood infrastructure, whose quality determines the level of attractiveness for investors.
There are countries debating the exclusion of Huawei from tenders for the construction of 5G infrastructure. Can it affect the quality of implementation?
I have tried not to mix politics with business, and especially with technology, all my life and career. I have personal experience with building LTE network for Orange with Huawei and I can say that it was the best partner – so technologically and costly during the implementation of 3G and 4G projects. His devices are today the majority of LTE networks at two large operators and we have hardly heard of major incidents of quality or security on the network.
In general, I believe that restrictions should not be directed against , but rather in the matter , and here our national security is a matter . Introducing administrative-right restrictions is easy because we can exclude anyone from the market game. The economic and economic consequences of this are more difficult to manage. Our goal should be to eliminate cyber security threats at the national level, not to exclude market leaders whom operators have chosen so far for years based on objective reasons
So how would you change the approach of the regulator?
We need procedures that will keep us safe. The risks associated with strategic communication are not trivial. 5G will support the most important elements of our economy, so IT infrastructure paralysis can be very severe.
That is why we need good regulation, procedures and processes or – more specifically – e.g. the obligation to provide access to the source code of implemented solutions, which we would be able to analyze ourselves in terms of cyber security risks. Then we will be more prepared for possible attacks. We must be able to examine the hardware or service software of each supplier and operator has no security gaps (back door). We need to approach 5G devices and software in the context of cyber security in the same way as we do to purchase drones or helicopters, taking into account the strategic use of ICT networks.
It means?
It is a constant transfer of knowledge. We need to understand what is happening in the laboratories of suppliers that are already working on the next generation of devices and software for radio networks.
This can be a very difficult task. After all, Poland is not famous for developing new telecommunications technologies.
Look what is happening in more niche areas, where Polish engineering thought is at the forefront. We rank high in material science, where our contribution to the production of e.g. graphene is undeniable. Yes, we lack a strong electronics industry, but here I would follow a very prosaic saying: if you can't touch someone, make friends with him.
We know about Huawei's plans that the R&D department wants to develop in Warsaw. We should become part of the production chain from which we have been excluded for years under globalization.
So we have to be competent for something more than a cheap assembly plant.
Today, California is recognized as the sixth economy in the world, not by industry, but thanks to the know-how, where much of modern technological knowledge comes from. It is in the broadly understood interest of the Polish economy to move in this direction. In my opinion, political discussions will not lead us there. Like the restrictions on the use of these or other technologies.
I understand and I agree with you. Finally, let yourself be carried away by fantasy leaders. What will the world be like with 5G?
5G is the so-called enable, that is, it gives the opportunity to operate other technologies and services. The most important distinguishing feature of 5G networks is that their management and configuration of services by definition will take place in the cloud. Thanks to this, full convergence with AI, VR or AR services operating in the cloud will be possible. This convergence opens up new possibilities for us in an environment defined as Web 2.0.
The world ahead of us, like from SF movies, where we will be even surrounded by communicating sensors and devices. They will send information on frequencies below 100 MHz and above 60 Ghz, causing the invisible pipe , which is the 5G infostrada, to have almost unlimited bandwidth enabling virtually unlimited possibility to exchange information in real time.
The future is an ocean of new opportunities and solutions that we as users have simply not yet come across.
Do not miss new texts. Follow Spider's Web in Google News .
5G is a sandbox for now, but in the future it will create an ocean of possibilities
https://ift.tt/3eUmb6w