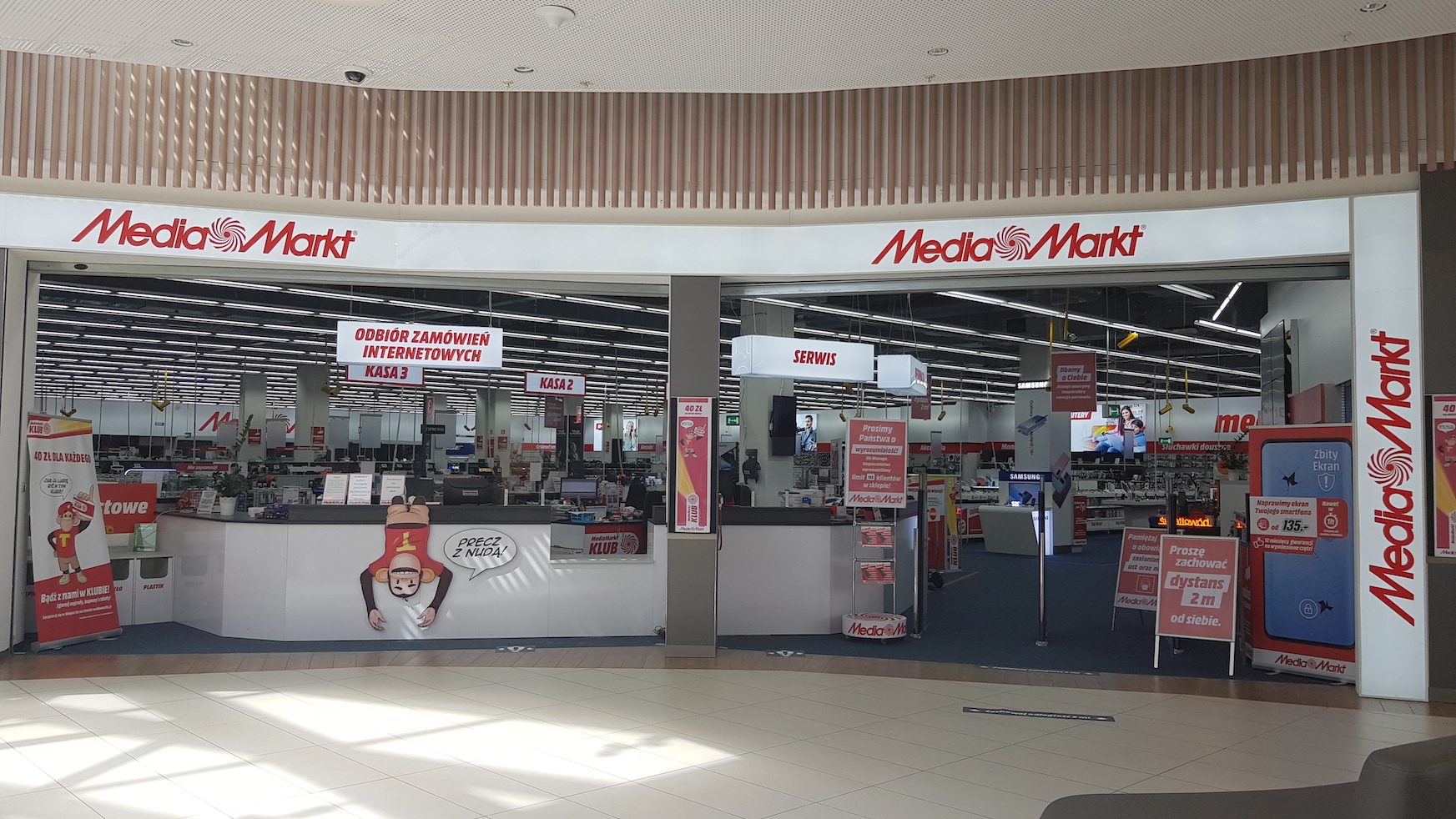 If you plan to buy electronic equipment, be sure to check out the MediaMarkt offer. The chain of stores not only has good prices, but now also returns PLN 50 to a gift card for each PLN 500 spent.
MediaMarkt's ambition is to be the store of first choice for all people who plan to buy electronics. The company is well aware that for the majority of such consumers, good prices are important, therefore, apart from the current competitive offer, there are cyclical promotions for various product categories.
However, low price is not everything, and MediaMarkt has many other ideas on how to attract customers. In addition to the delivery on the same day, which is a salvation for impatient people like me , the store has launched a campaign to reward customers for shopping with a gift card, topped up with up to 10%. transaction value.
50 for 500 at MediaMarkt – what is the action all about?

Both in stationary sales and in the MediaMarkt online store, you can now buy products marked 50 for 500. This means that for each PLN 500 spent, you can get a refund of PLN 50 for a gift card (physical at the facility or virtual on the website) to be issued at subsequent purchases.

5 By using this promotion, we can save up to 10%. purchase amount. The campaign concerns thousands of products from all categories. These bonus PLN 50 for each PLN 500 spent can be obtained even when buying discounted products covered by the campaign. On the mediamarkt.pl website, in the description of each of them, you can immediately see how much money will be returned to the customer.

To take part in the 50 for 500 promotion at MediaMarkt, however, you need to hurry up. The action will last until the middle of next week, August 5, 2020.

What is worth buying in the promotion of 50 for 500 in MediaMarkt?

I looked at MediaMarkt's offer from the RTV and household appliances category in search of interesting products covered by the 50 for 500 promotion and I selected some of the most interesting equipment proposals that you should consider buying. My list includes smartphones, a cleaning robot, an oven, an induction hob and coffee machines.

Cleaning robot: iRobot Roomba i7 for PLN 2599 (PLN 250 refund for a gift card)

The self-propelled cleaning robot is man's second best friend after the quadruped. Since Logan and Arnold moved in with us, our Roomba collects lint from the floor every other day, thanks to which we reach for the classic vacuum cleaner less often than before these two furry guys came to us.

Phone: iPhone XR 64 GB product (RED) 64 GB for PLN 2989 (PLN 250 return for a gift card)

In the MediaMarkt store's offer you can find an attractively priced Apple phone in a unique color version, namely the product (RED). For the money saved when buying a phone, in the amount of PLN 250 as part of the 50 for 500 campaign, you can buy a really decent iPhone XR case. Or two.

Espresso machine : De Longhi ECAM370.95.S for PLN 3199 instead of PLN 3399 (PLN 300 refund for a gift card)

Many people are still working from home due to the ongoing pandemic, and thus do not have access to a proprietary coffee machine and do not pass their favorite coffee shop every morning on their way to work. It is a good idea to buy a coffee maker on your own.

The MediaMarkt offer includes the De Longhi ECAM370.95.S machine. Not only has the device been discounted by PLN 200, but in addition, when you buy it, as much as PLN 300 returns on a gift card. This means that you can save PLN 500 in total on this purchase (and having PLN 500 and not having PLN 500 is a whole thousand).

Espresso machine : De Longhi ECAM45.760.W for PLN 2,829 (PLN 250 refund for a gift card)

Another model of the espresso machine that is worth buying is the De Longhi ECAM45.760.W. It is a bit cheaper than the De Longhi ECAM370.95.S model, and still makes great coffee and can remember brewing parameters. Preset programs available are espresso, coffee, long, cappuccino, latte machino, caffelatte, hot frothed milk, espresso, macchiato and flat white.

Smartphone: Huawei P30 Lite for PLN 1099 (PLN 100 return for a gift card)

By buying the Huawei P30 Lite phone, a very successful model from the series that has access to Google services, you can save PLN 100 in the form of a gift card. For the money saved, you can buy a case that matches this model or another accessory, such as additional memory.

Kitchen appliances: Amica oven and induction hob for PLN 1399 and PLN 1359, respectively (return of PLN 100 for a gift card)

In addition to consumer electronics, the MediaMarkt offer also includes these "large" household appliances. The store offers a set consisting of an Amica oven (ED37614B X-TYPE OPENUP) and an induction hob of the same brand (PIM6541NSU). When you buy both of these devices, you get back 2x 100 PLN on the gift card. The equipment can of course also be purchased separately.

MediaMarkt is not limited to one promotion

The company encourages shopping on Mondays , as part of Happy Hours after At 4:00 p.m. , products covered by a special promotional offer are displayed both in stationary stores and in the online store.

In addition, it is worth visiting MediaMarkt on Wednesday , because from eight to eight you can buy the so-called products of the day , i.e. selected products from various product categories. These offers are usually extremely attractive.

It is also worth joining the MediaMarkt Club.

It is a loyalty program that rewards chain customers for subsequent purchases. It is enough to register on the website or in one of the branches. Thanks to this, you can get a discount welcome coupon and surprise prizes for your next purchases from the network.

MediaMarkt also reminds that there are promotional campaigns targeted specifically at club members. In addition, transactions with the use of the Club card are registered on the buyer's account. There is no need to save receipts for the future, which facilitates the process of return or possible complaint.

The text was created in cooperation with MediaMarkt.

50 for 500 is a new MediaMarkt promotional campaign – we have selected the 3 most interesting offers

https://ift.tt/3eUmb6w